Interest Checking vs. Cash Back Checking: Which is Better?
Savings rates continue to dwindle with time. Checking accounts are becoming increasingly riddled with fees and strict requirements. These two types of core banking accounts are turning out to be less helpful when it comes to growing your money. Why not take a look at accounts that are more rewarding?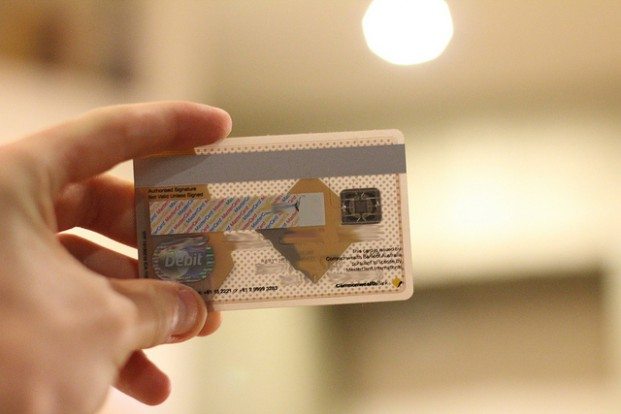 More banks and other financial companies are offering checking accounts that either dole out interest or cash back. And, more often than not, these checking accounts don't carry monthly maintenance fees.
The goal here is to find an account that allows you to beat the interest rate on your typical savings account -- some checking accounts may even provide rewards that are more attractive than the interest earnings from high-yield online savings accounts.
Earn interest on checking balances
Simply put, interest checking accounts are checking accounts with deposits that earn interest.
Currently, the leading nationwide interest checking rates can be found at online banks. The interest checking accounts from these banks have no monthly fees, and there are no other miscellaneous requirements to earn interest.
If you are seeking a free checking account that pays interest on your easily-accessible deposits, without any significant work on your part, then an interest checking account may be right for you.
Cash back for debit-card purchases
Today, a checking account that offers cash back is rare. Due to tightening financial regulation in recent years, banks have cut down on account perks -- including debit-card cash-back programs -- to maintain revenue.
Unlike interest checking accounts, cash-back checking accounts require you to spend money. The cash back rate is tempting, but remember that you only earn the money back on your purchases -- not your account balance.
Cash-back checking accounts are only worthwhile if you make a majority of your purchases with a debit card.
Picking one for you
Interest checking and cash-back checking are different in the amount of effort that is required of you. One lets you sit back and collect interest while the other is dependent on your spending.
The debate between the two can easily be answered with a quick review of your past year's purchases that are made with a debit or credit card. If you're going to collect greater rewards from cash-back checking -- and you'll remember to use a debit card for most of your purchases -- then it is likely the better choice.
Compare Best Accounts Now