Government Extends Foreclosure Program to 2016 to Help Distressed Home Owners
The Obama Administration announced an initiative to extend its Making Home Affordable Program to 2016 in an effort to continue to assist distressed homeowners afford to pay their mortgage. Additionally, Treasury funds will also be used to construct affordable housing rentals for homeowners who cannot afford to purchase a new home yet.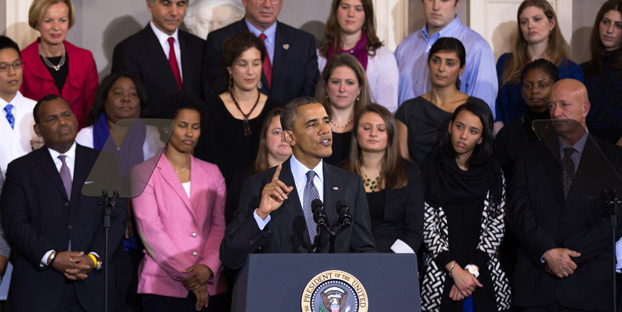 The Making Home Affordable Program was an initiative carried out by the Obama Administration in 2009 to assist homeowners receive mortgage relief to avoid foreclosure. This program was created in response to the economic crisis that plagued America's housing sector where many homeowners were forced to sell their mortgage after they could not afford to pay it any longer.
There are an assortment of ways this program offers assistance — they include: helping homeowners avoid a foreclosure when home ownership is no longer affordable, assistance when the value of a home is more than the amount owed, mortgage relief when searching for reemployment, a reduction in monthly mortgage payments (when applicable) and refinancing options to take advantage of a lower mortgage interest rate.
With the Making Home Affordable Program being extended through December 2016, Homeowners who feel stressed about losing their home may find the Making Home Affordable Program a relief.
"We need to continue to be there for homeowners who are facing foreclosure, those who are struggling with increasing interest rates on their modified mortgages, and those whose homes are caught underwater," said Treasury Secretary Jacob Lew. According to the administration, homeowners have been able to reduce their monthly payments by about $540.
The Treasury Department reported over 1.3 million homeowners have used the program to help modify their mortgage and make their overall monthly bills more manageable.
The government aims to make housing more affordable.
As reported by the NY Times, a study conducted by Harvard researchers revealed that half of renters spend more than 30 percent of their income on rent. Traditionally, for rent and housing to be considered affordable, it should not make up more than 30 percent of a person's income.
To assist renters who want to purchase homes, the Treasury Department's Federal Financing Bank will help housing agencies fund the construction of affordable housing nationwide. Roughly $500 million to $1 billion could be used for the construction of affordable rental housing projects annually, according to Realtor Mag.
The Treasury Department is also looking for a solution on how to make mortgage loans more affordable. "I have directed my team to bring investors and securitizers together in the months ahead so we can uncover new paths to increase private investment," Lew said.
The efforts by the government to assist homeowners who are currently facing hardship is a positive sign for the housing market. The truth is a strong housing market fends off the possibility of another recession. Since the biggest expense most people usually make in their lifetime is a home, either keeping their current residence or receiving help to fund a new one can alleviate financial burden off the shoulders of many Americans.
Once people are settled into their place of residence, they can budget their money properly on making improvements to their home, traveling and doing whatever makes them feel happy with life. All of that additional spending helps further stimulate the economy. The point is, when housing is affordable other sections of the economy are positively influenced.
Ask a Question