Learn Why Some Banks Don't Offer Mobile Check Deposit Despite Its High Demand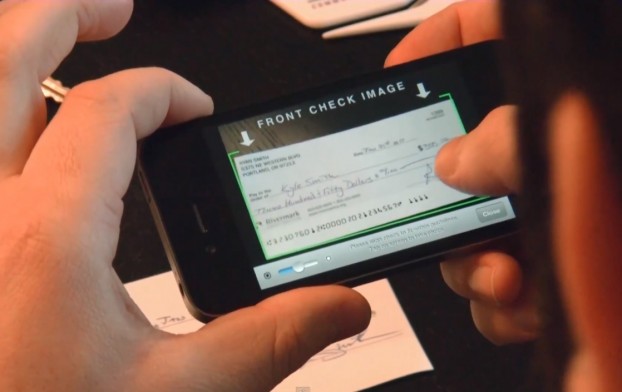 Mobile remote deposit capture, commonly known as mobile check deposits, swept the mobile banking industry by storm. The feature is in high demand by consumers, but what is keeping some financial institutions from offering this convenient capability to deposit checks through a mobile device?
"Banks and financial institutions are very concerned about risk because the channel is relatively new," said Scott Carter, chief marketing officer at Mitek Systems, a major provider of mobile imaging technology. "But, I don't believe the concern about risk at this stage are an impediment to adoption."
Financial institutions that offer mobile RDC worry about fraud involving duplicate check deposits and bad checks. For instance, someone may try to deposit the same check at multiple places in a short period of time. Or, someone deposits a bad check with the purpose of taking out available funds immediately.
According to a survey of nearly 250 U.S. financial institutions by RemoteDepositCapture.com, sponsored by Mitek, 96 percent of respondents either already offer mobile RDC or plan to do so in the next 12 months.
"Smaller community banks and credit unions may not have a mobile banking application or some of the resources to take on this sort of initiative, but they fully intend to get there and have put mobile RDC on their roadmaps," Carter added.
How banks can manage risk
"There are many tools out there that financial institutions can use to help them manage the risks that are within this channel," said John Leekley, founder and CEO of RemoteDepositCapture.com.
Mobile deposit limits were the most common tools to help minimize the fraud that is possible with mobile RDC. Many banks place a cap on the amount that can be deposited in any particular day or over a 30-day period. While the limits address mobile check deposit risks, consumers often become frustrated when their banks have extremely low mobile deposit limits.
Financial institutions can, and many are, increase their mobile deposit limits by implementing other risk solutions, Leekley said.
Bank of America, Citibank and SunTrust Bank are examples of major U.S. banks that have mobile check deposit limits based on customers' account histories — the longer they had a relationship with the bank, the larger the deposit limits.
Another measure that can help mitigate risk is funds availability (how soon a customer gets access to funds after making a deposit).
"The longer a financial institution delays funds availability, the more likely that the check is a good check and will not be returned as a fraudulent or returned item," added Leekley. "That being said, financial institutions are extremely cognizant of the importance of funds availability to their customers and that's why the vast majority of financial institutions offer funds availability as early as next day."
Other tools include duplicate-check detection, image quality analysis, endorsement detection, risk scoring and more.
Use of these various methods to manage risk can allow banks to increased mobile RDC limits, which many consumers would appreciate.
Ask a Question