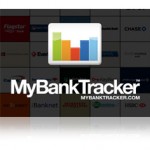 MyBankTracker.com, a ground-breaking web site that allows users to search and review bank profiles, products, rates, deals, has announced a service partnership with Ally Bank (formally GMAC Bank) in their launch to become a no "sneaky disclaimers" bank. By leveraging My Bank Tracker's Financial Data Feed, Ally Bank has allowed their products to be directly compared against their competitors.
"At My Bank Tracker, we are driven to supply our users with the most comprehensive list of financial products available. We are an online service that believes in transparency and helping consumers make not only smart, but lucrative personal finance decisions." Says Alex Matjanec, Media & Communications manager at My Bank Tracker.
The My Bank Tracker database houses over 8,000 financial institutions and thousands of products from Savings, CDs to Checking, Credit cards and Mortgages.
My Bank Tracker can distribute this information in multiple ways, including:
Intranet, extranet and web pages hosted on My Bank Tracker servers
Formatted (HTML) web pages downloaded to clients' servers
Customized electronic files to update clients' databases or web sites
Standard electronic files to update clients' databases or web sites
Direct access on the My Bank Tracker System
Email
To learn more about My Bank Tracker's services please click here.