Recognizing today's consumer is always on the go and the recent growth in eReaders, My Bank Tracker has decided to fully integrate their Banking News & Articles into the Kindle blogs functionality.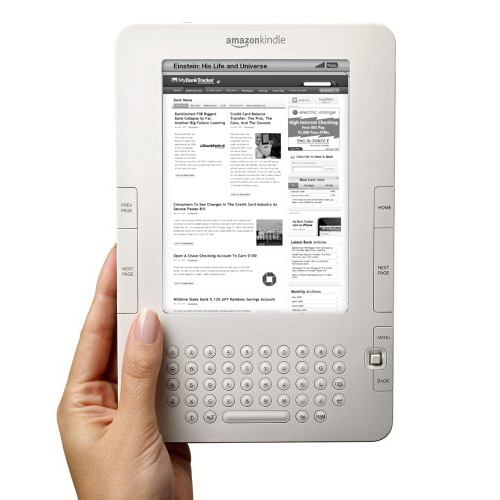 Through Kindle blogs, all of our News Articles will be fully downloaded onto your Kindle so you can read them even when you're not wirelessly connected. And unlike RSS readers, which often only provide headlines, blogs on Kindle give you full text content and images, so you receive the same experience as you would visiting our site on a regular web browser.
Visit http://www.amazon.com/gp/product/B0029U2MWS to subscribe to the monthly download. There is a monthly fee of $0.99 that includes wireless delivery via Amazon Whispernet.