Announcing the MyBankTracker Bank Awards for Fall 2016
It's time to see if your bank is giving you the best banking has to offer. Check out our bank awards to see if your bank makes the cut.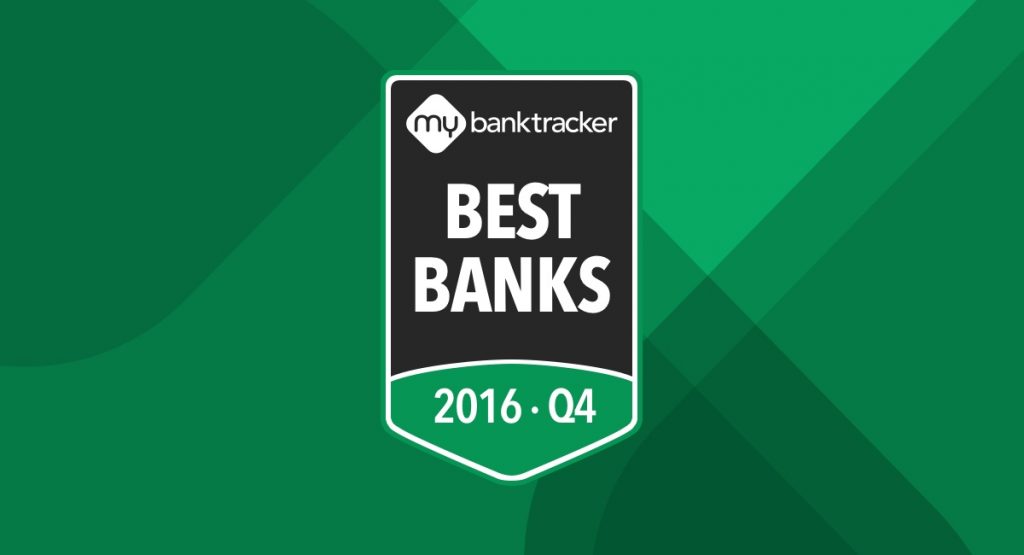 It's hard to believe, but 2016 is hurtling to a close. It may seem like the beginning of fall now, but pretty soon Halloween will turn to Thanksgiving, which will turn to holiday season, and suddenly the new year will be upon us.
But before all the mayhem begins, this is the perfect time to pause, review your finances, and plan for the year ahead. And a big part of that is analyzing your financial products. For example, is your credit card giving you the types of rewards you want? Is your bank providing the services you need, without charging you egregious fees?
We make it easy to help you understand if your financial products are serving you well, both with our tool to help you find personalized recommendations and with the release of our quarterly bank awards. Want to see if your bank makes the cut? Review our awards for the top banks in the nation for Fall 2016 below!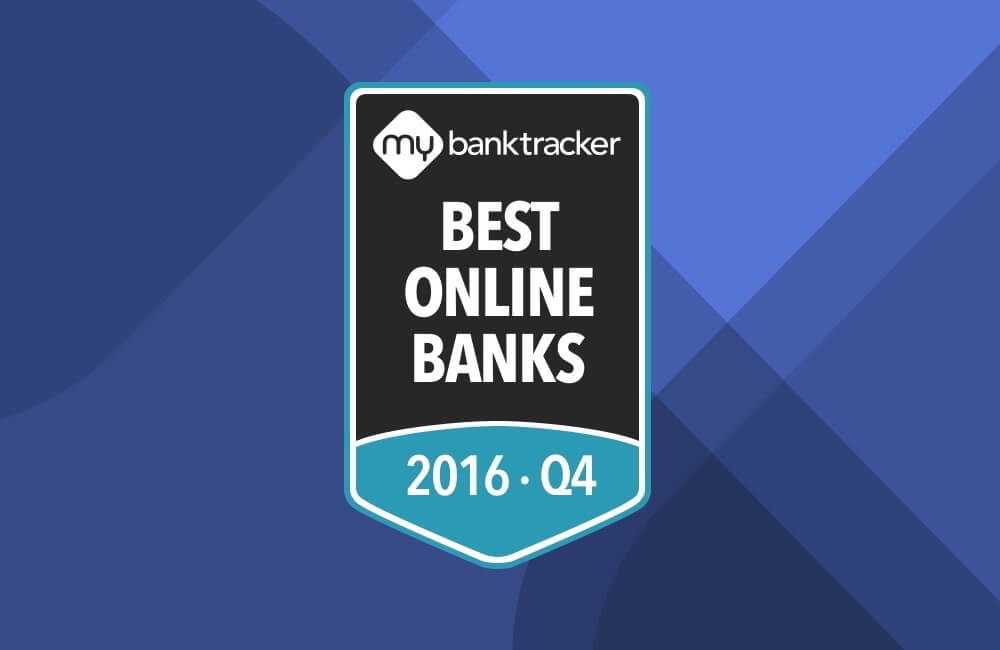 Here at MyBankTracker, we love online banks. Since they don't have to pay overhead for bank branches, they're known for charging little to no fees for accounts. Even better, they also tend to offer some of the most cutting edge financial products out there.
Below is our list of top online banks, but head over to our Bank Awards Page to learn more about what you can get if you choose to try one of these banks out.
Ally Bank: Best Comprehensive Online Banking
Ally Bank wins now for the sixth quarter in a row. Why do they keep topping our list? High-yield savings accounts, minimal fees, and tech-forward products have a lot to do with it. Ally Bank consistently provides a comprehensive online banking platform that only gets better with time.
Capital One 360: Best Online Bank with Physical Branches
Capital One 360 wins in this category again because of its excellent approach to online and branch banking. With Capital One 360, you get high-yield savings, low fees, and strong online features - plus the convenience of branch banking when you need it.
Radius Bank: Best Online Bank for Hybrid Checking/Savings Account
Radius Bank is leading the way with its seriously awesome hybrid checking/savings account. We're awarding them again because this account gives you the interest rates of a high-yield savings account and the convenience and flexibility of a checking account. This is a win/win for someone who wants to earn more while also needing to access their money from time to time.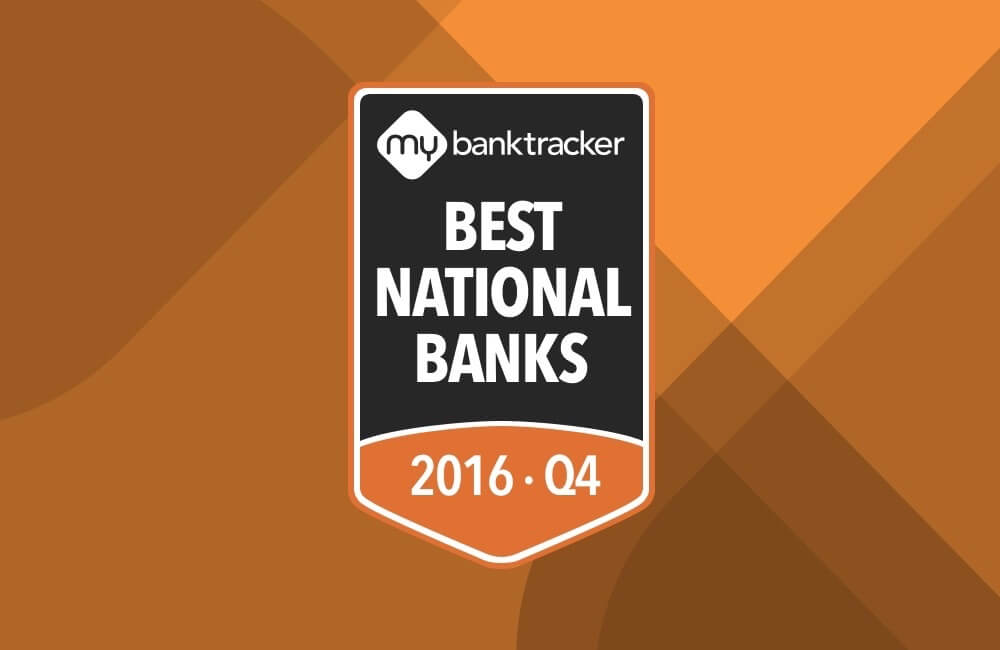 If convenience is your number one priority, a national bank can deliver that in spades. Known for having as many branches and ATMs as possible, national banks aim to be everywhere you need them to be.
Below are our picks for the top national banks this quarter, but you can get even more information on each one at our Bank Awards Page.
Chase Bank: Best National Bank Offering Top-Notch Credit Cards
For the fifth quarter in a row, Chase is taking home an award in the best national bank category. With Chase, you not only get the convenience of a strong ATM and branch network, but you get it with a suite of credit cards that can help you earn more rewards for your spending. This is a great choice for someone who wants to do their banking and credit card rewards earnings in the same place.
BB&T: Best National Bank for Strong Financial Health
After dealing with The Great Recession of 2008, strong financial health is on the top of most consumers' minds when it comes to choosing a bank. In this category, BBVA continues to deliver. BBVA is consistently one of the strongest banks in the nation - and it provides excellent services to boot.
PNC Bank: Best National Bank for Money Management
PNC Bank continues to take home top honors thanks to its "Virtual Wallet" feature. With this feature, you can easily manage your accounts and plan for the future. Not only that, but this feature is totally free and you can even get a bonus for signing up.
Best Regional Banks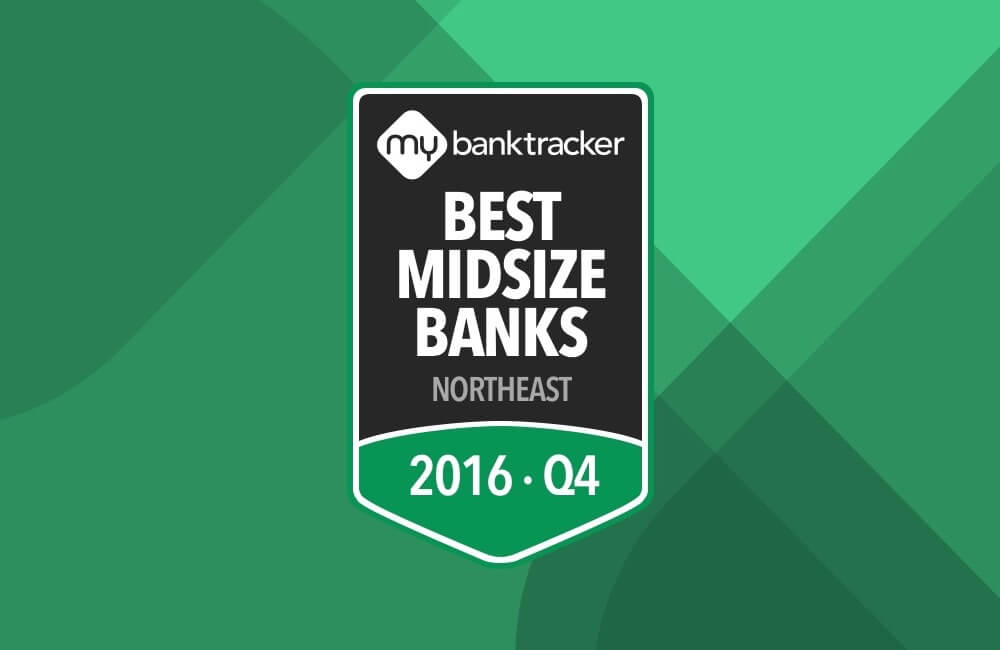 Regional banks are a perfect cross between a national bank and a credit union. Slightly more convenient than some credit unions (based on branch and ATM locations), but also more community-oriented than most national banks, these banks are perfect for someone wanting the best of both worlds.
Below our the top banks per region, but if you want to know more about which banks are in your region, head on over to the Bank Awards Page. There you can search by region and learn exactly what the best regional banks near you have to offer.
Popular Community Bank: Best Northeastern Bank for Rates and Convenience
With Popular Community Bank, you get access to a free checking account and a savings account offers some of the highest interest rates on the market. There's also a large ATM network to draw from, which is not as common in a regional bank.
Santander Bank: Best Northeastern Bank with Largest Branch Network
Santander Bank is a rare breed of bank that offers the convenience of a national bank and the personalized services of a community bank. What's more, this bank also offers a competitive interest rate on its high-yield savings account.
KeyBank: Best Northeastern Bank for Strong Financial Health
KeyBank just got better than ever thanks to its acquisition of First Niagara, another of the top banks in the region. This has strengthened its already solid financial health - and its product offerings as well. One of our favorite things about this bank besides its basic services: The KeyBank Relationship Review. This review is your chance to sit down with a KeyBank professional and discuss ways to maximize your financial life.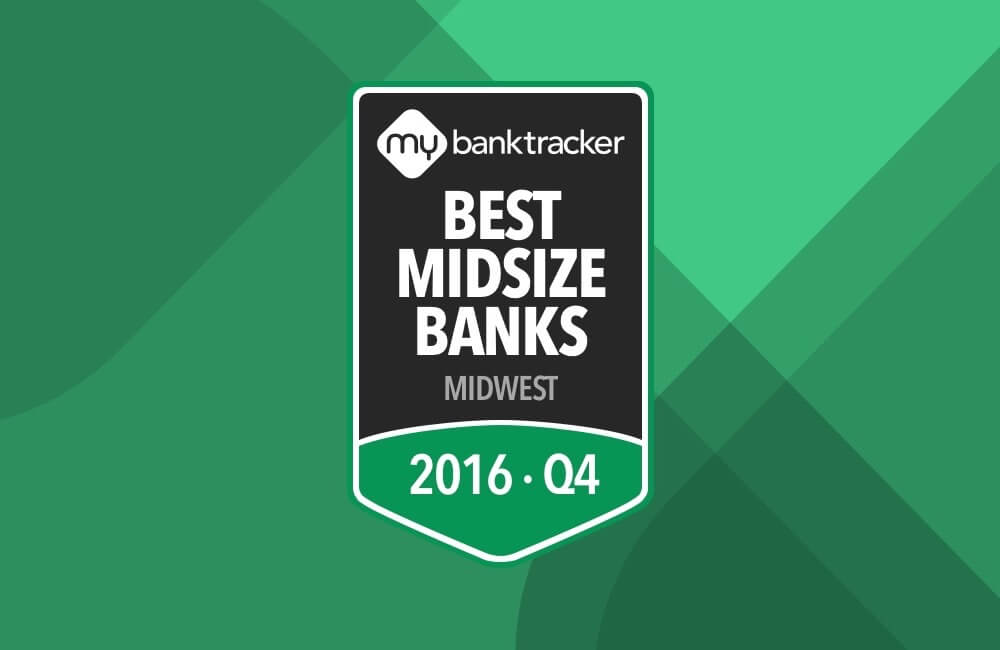 Huntington Bank: Best Midwestern Bank for Low Fees
Huntington Bank has a variety of great features, but it's taking home this award thanks to low fees - especially for overdrafts. Huntington Bank offers one of the best overdraft policies we've seen. If you find that your account has gone negative, Huntington Bank gives you 24 hours to bring your account back into the black. That's 24 hours to deposit money before being charged a fee - whereas most banks charge you a fee the second you go negative.
First Midwest Bank: Best Midwestern Bank for Convenience
Everyone's busy these days. That's why it's so important that all banks - big or small - make it easy to access your funds. First Midwest Bank is taking home the award because it does just that. Midwest Bank offers a low-cost checking account and access to a large ATM network, making it easy to manage and access your money.
TCF National Bank: Best Midwestern Bank for Low-Cost Products
TCF National Bank may be taking home the award for high-quality, low-cost financial products like its checking account, secured credit card, and prepaid card, but we're also loving this bank's approach to financial literacy. TCF National Bank offers a financial education program for adults and teens looking to expand their knowledge.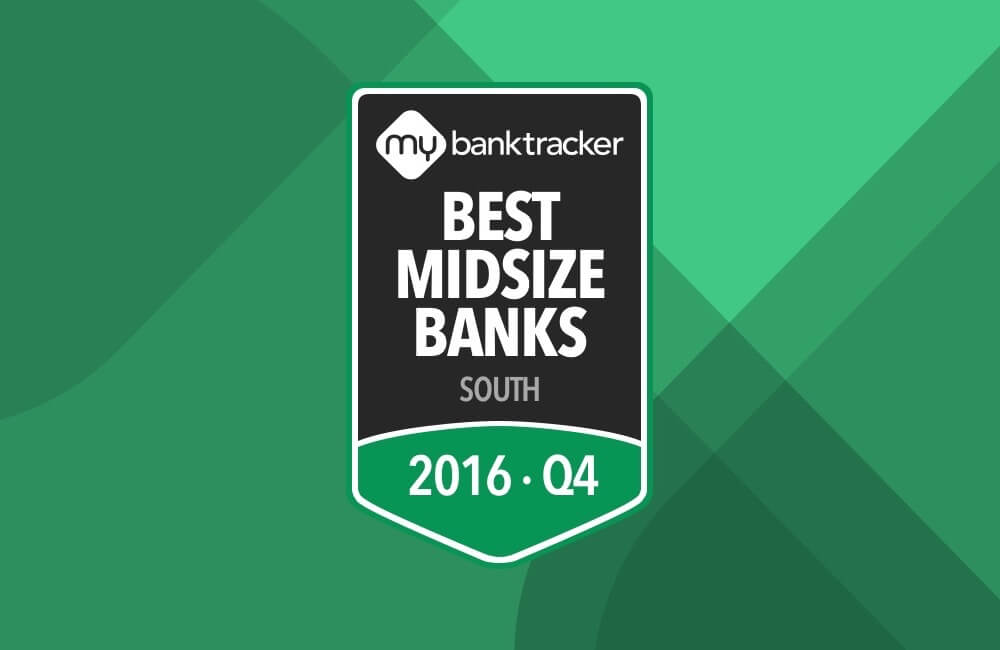 Arvest Bank: Best Southern Customer-Focused Bank
Regional banks are known for their customer service, and Arvest Bank really delivers on this. While other banks seem to close before your own office does for the day, Arvest Bank boasts a 12 hour workday for many of its branches, enabling you to get your banking finished without having to rush on your lunch break.
Woodforest National Bank: Best Southern Bank with Large Branch Network
Woodforest National Bank is the rare regional bank that has a presence similar to that of a national bank without the high fees also associated with national banks. Besides that, Woodforest National Bank provides its customers with a broad range of useful financial products like a secured line of credit to help you rebuild your credit and a course to help you improve your financial literacy.
BBVA Compass: Best Southern Tech-Forward Bank
BBVA Compass is taking home top awards because it's taking technology and customer service to the next level. If you have a problem with your BBVA Compass account, you can contact a banker over phone, email, chat, and even text. You won't find that with many other banks of any size.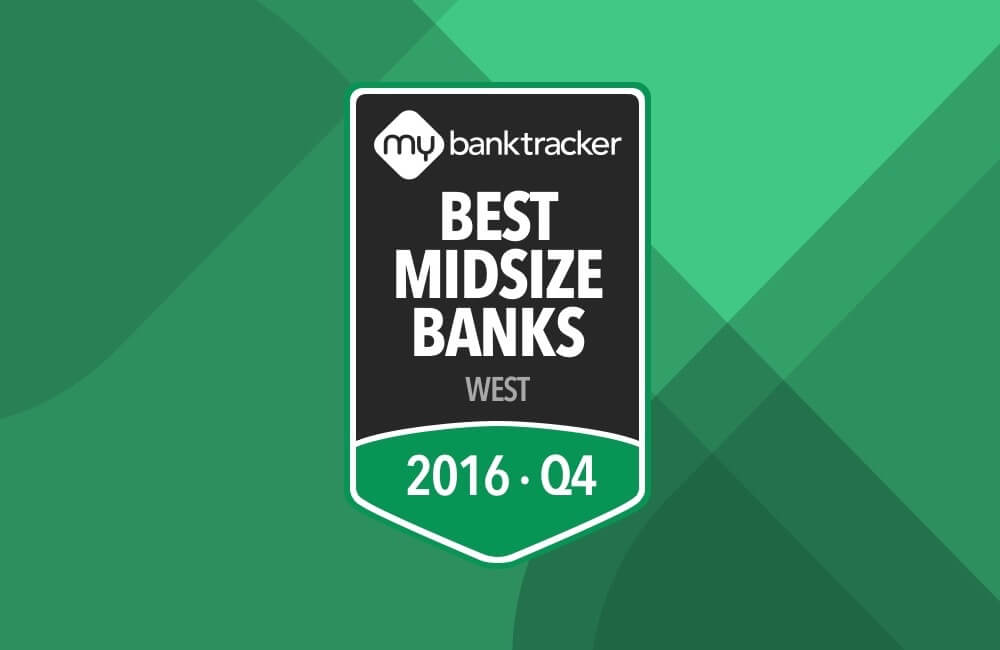 Umpqua Bank: Best Western Bank for Low-Cost Banking
Umpqua Bank is taking home this award because it offers customer-friendly, high-quality banking products at minimal fees. What's more, Umpqua customers can earn rewards for their everyday spending on things like gas and groceries with Umpqua's no-annual-fee rewards credit card.
BBVA Compass: Best Western Bank for Customer Service
We've already mentioned BBVA Compass' top-notch customer service, but we forgot one thing. Not only can you chat with a banker via phone, email, chat, or text, you can even video chat with a teller. It really doesn't get more convenient than that.
Zions Bank: Best Western Bank for No-Fee Deposit Accounts
Whether you're focused on checkings or savings, Zions Bank can deliver both without a fee. Even better, while Zion Bank's interest rates aren't the highest out there, they are competitive. High rates and low fees means more of your hard-earned money back in your pocket.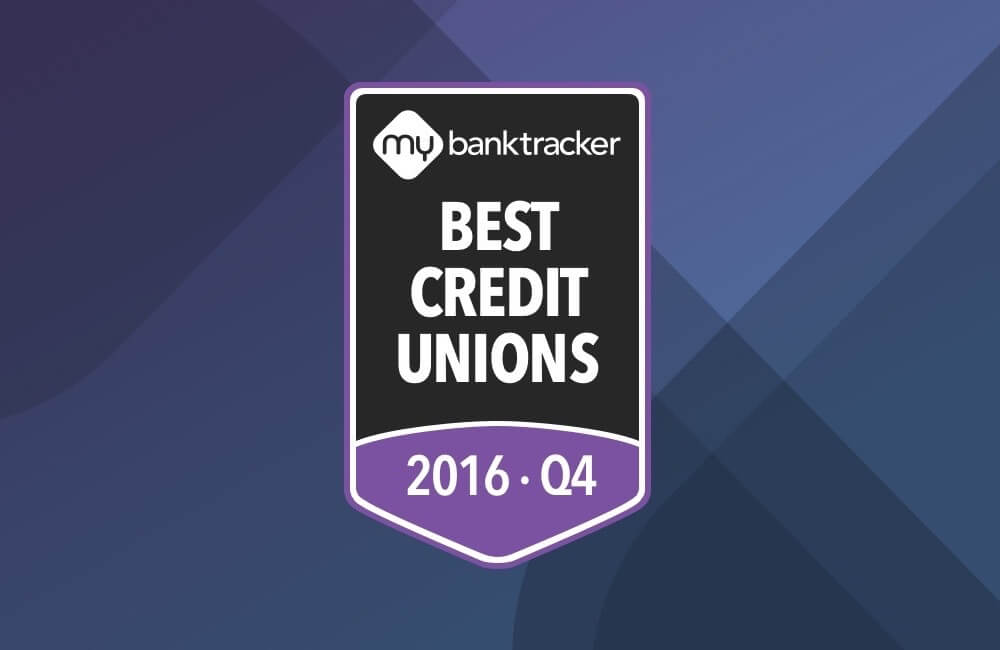 For anyone who wants a strong community feel to their banking, a credit union is the way to go. Credit unions focus strongly on their community and offer the kind of service that would be hard to find in a traditional national bank.
Below we list the top credit unions for this quarter. If you find one you like, check out our Bank Awards page to learn more!
Alliant Credit Union: Best No-Fee Credit Union
Free checking and ATM refunds are two of the reasons Alliant Credit Union is topping our list in this category. Besides that, Alliant Credit Union also offers a balance transfer credit card to help you pay off debt and money management tools to help you track your finances.
Pentagon Federal Credit Union: Best Credit Union for Rewards Credit Cards
For the third quarter in a row, Pentagon Federal Credit Union makes our list of top credit unions. With Pentagon Federal Credit Union, you get access to quality checking and a seriously great rewards credit card that helps you earn money from your spending on gas, groceries, and basically everything else.
Consumers Credit Union: Best Credit Union for High-Yield Checking
It's rare to find a high-yield checking account - and even more rare to find one that doesn't come with high fees. And when we say high yield, we mean high yield - depending on your balance, you could take home an APY of 4.59%. Enough said.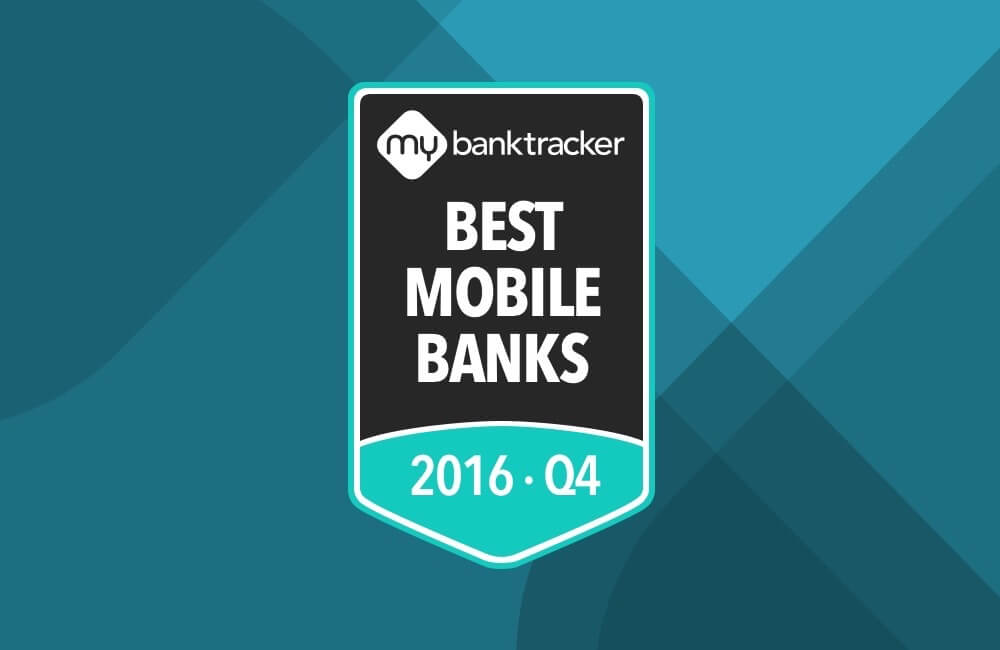 The world is more at our fingertips than ever thanks to the rise in mobile technology, so it's fitting that this would be true of banking as well. We love mobile banks because they let you manage your finances no matter where you go. Below are our top picks for this quarter. Get even more information on the earnings, fees, and benefits of these mobile banks on our Bank Awards page.
Simple: Best Mobile Bank with Money Management Tools
Simple Bank continues to top our list for mobile banks, not surprisingly since it's helped pave the path of mobile banking for years. And now Simple is expanding its offerings, releasing its first ever shared accounts. So if you've been holding out to join Simple until you and your partner could join together, now is the time.
Capital One: Best Mobile Bank for Easy Account Management
Capital One offers a suite of outstanding financial products from high-interest savings accounts to rewards credit cards, but that's not all Capital One offers. With Capital One and Capital One 360, it's easier than ever to manage your account from anywhere. Adding even more to the package, you can now use CreditWise with your account, enabling you not just to track and manage your money, but to track your credit score as well.
BBVA Compass: Best Mobile Bank for Extra Features
If you noticed that this is the third time BBVA Compass made our list of top banks, you're not reading this wrong. BBVA Compass continues to hit a homerun with its tech-forward customer service offerings, but for this category, it also offers an intuitive and feature-rich mobile app. You can even use the app to schedule a call with a banker so you don't have to waste time on hold.
Entering the New Year with Your Finances On Top
Taking the time to review your financial providers and products might not seem like a big deal, but doing so could lead to hundreds of dollars in your wallet after decreasing fees and increasing benefits. In short, it pays to find the best bank for you.
It's so easy to fall into a trap of thinking that we need to serve our banks when the reality is they need to serve us. When you analyze your bank and decide if it's the best for you, don't forget to make sure it fits into your lifestyle and meets your needs. Then you can end up with a banking relationship that will serve you for years to come.