This week, Citibank launched a new check-less, no-overdraft account called Access Checking because it recognizes that people are writing fewer checks and hate getting hit with overdraft fees. Is this new checking account worth it?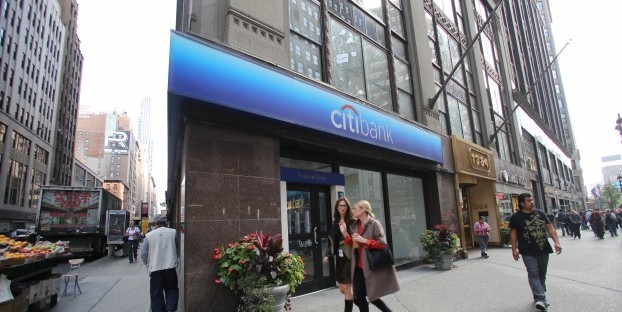 Access Checking has a monthly fee of $10, just like Citibank's existing Basic Checking account. In fact, both checking accounts are nearly identical.
The key differences are that Access Checking doesn't allow check-writing and overdrafts cannot occur on the account. And, Access Checking's monthly fee can be waived with a bill payment, direct deposit or a $1,500 balance, whereas Basic Checking requires a bill payment and direct deposit, or a $1,500 combined balance (with a linked savings account).
In other words, Access Checking is another big bank checking account that just has a (slightly) better fee-waiver policy and restrictions on (relatively) uncommon account activity.
"Many customers, particularly those active with our online or mobile banking options, no longer have a need for paper checks," said Will Howle, head of U.S. retail banking at Citibank. "At the same time, we know many customers are also looking for the reassurance that will come with an account that eliminates overdraft fees."
Typically, Citibank charges a $34 overdraft fee.
On MyBankTracker, Citibank touts a B rating for its stellar financial health and great mobile banking services, but the banks suffers from fairly negative customer reviews. The rating falls in line with those held by other megabanks. (Bank of America: B, Chase: C+, and Wells Fargo: B. See how Citibank's rating compares to these other banks.)
Is Citibank's Access Checking good for you?
The answer will depend on your banking behavior. But, here's a snapshot of Access Checking's pros and cons:
– Pros: Relatively easy fee waiver options and cannot incur overdraft fees
– Cons: Cannot write paper checks and very similar to Citibank's Basic Checking
If you haven't written a check in the past year, Citibank's Access Checking account is a good choice. I don't see the no-overdraft aspect of the account as a major differentiator since you can prevent overdrafts by opting out of overdraft services and destroying checkbooks.
Access Checking really tailored to newer customers since it'll be a hassle for current Citibank checking customers to convert their accounts to Access Checking. A Citibank representative said that existing Citibank checking customers would have to open Access Checking separately, which means that you'll receive a new debit card and account number. Additionally, the account can only be opened by phone or at a Citibank branch, for now.
Look at other options
Other big banks have introduced similar checkless, overdraft-free checking accounts. Bank of America's SafeBalance Banking account is an example of a new checking account that doesn't offer checks and doesn't charge overdraft fees, but it comes at a cost of a flat $4.95 monthly fee.
But, no matter how major traditional banks try to cater to the new age of consumer banking, they'll struggle to convince you to stay away from the attractive checking accounts available through online banks.
Ally Bank, for instance, offers one of the most popular online checking accounts. It does provide free unlimited paper checks. Even if you don't use them often, you can rest assured that they're there.
As for overdrafts, Ally Bank has $0 overdraft protection transfer fee when you link your checking account to an Ally Bank online savings or money market account. Don't forget: You can always opt out of overdraft services in the first place!
A 2010 federal legislation requires that banks obtain consent from customers in order process everyday debit card and ATM transactions that would result in overdrafts. Written checks and automatic bill payments may continue to trigger overdraft fees.
Ally's checking account appears even better when you find out that it has no monthly fees, earns interest, and offers unlimited ATM fee reimbursements.
Capital One 360 and Bank of Internet are other online banks with free checking accounts that are filled with perks.
Brokerages and even some prepaid accounts offer many great alternatives to traditional checking, too.
Checking accounts from brokerages, such as Charles Schwab and Fidelity Investments, will also make great contenders for your business.
With Schwab's High Yield Investor Checking account, you get a free interest-checking account that offers unlimited ATM fee rebates and a free linked Schwab brokerage account.
Fidelity's Cash Management account also has unlimited ATM fee rebates and no monthly fee — the great part is that it can be used to take advantage of the one of the best cash back credit cards available.
Some prepaid accounts are able to replace checking accounts entirely. American Express Bluebird is a great prepaid account for people who still want checks while the American Express Serve® card has extremely low costs and doesn't have checkwriting capabilities or overdrafts.
Sure, Citibank's new Access Checking account has the advantage of providing access to in-branch customer service, if you ever need it. However, these alternatives are excellent options for people who realize that they don't need a branch to conduct their banking.
Tip: Sign up for an online checking account and use it as your main checking account for a month or two. When you realize that you can live without your traditional checking account, close it.