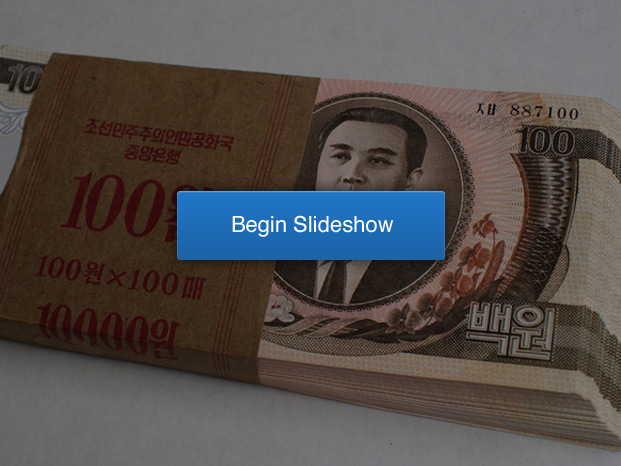 The top-secret nation of North Korea has been making headlines lately, as Pyongyang threatened to target the U.S. and North Korea's neighbors in the South. These types of threats are nothing new, as the world's most secluded country is known for its hatred of all things American. Anti-America sentiments are strong and still very much a part of North Korean propaganda.
The U.S. has a longstanding political relationship with South Korea and will intervene if necessary. Recently, in response to the threats, the U.S. launched a series of stealth fighters and nuclear-capable B-52 bombers over South Korea.
The Kim Dynasty in the lap of luxury while North Korea starves
Kim Jong-un, who succeeded his late father Kim Jong-il in 2011, now reigns over the Hermit Kingdom as Supreme Leader and indulges in the same lavish lifestyle as his dad. Jong-un continues to build private resorts and make lux purchases, despite the fact that his starving North Korean citizens were reportedly resorting to cannibalism, as food is scarce. The god-like leader spends extravagantly on things like expensive imported meals, booze and trips. Former NBA star Dennis Rodman raised many eyebrows after he made a trip to North Korea to hang with Jong-un. After the controversial trip, Rodman said he would not return North Korea.
As one of the most impoverished countries in the world, North Korea's stagnant economy is virtually closed-off from the rest of the world. In the 1990s, millions of North Koreans died in a famine that devastated the country due to food shortages and its failed economy. The country reportedly has labor camps, in which prisoners are forced into hard labor, tortured and sometimes killed. Prison escapees have often shared the same horrific stories when it comes to these concentration camps.
However, Great Leader cares not, and continues to live a life of luxury while his people suffer. Read on to get a glimpse of Kim Jong-un's shockingly excessive lifestyle.
Ask a Question