5 Positive Changes for You, If You Have Federal Student Loans
Good news! President Obama recently announced his plans to offer student loan debt relief to federal borrowers. If you owe student loans, find out what positive changes are taking place, and how you will be affected.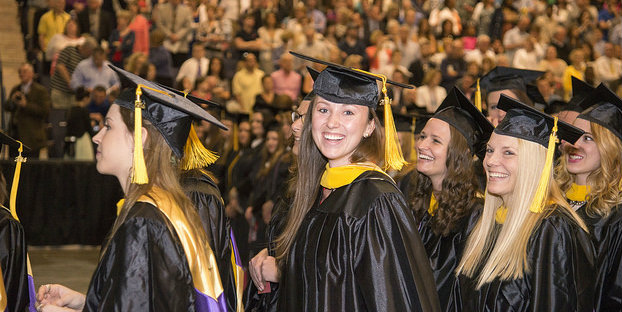 With student loan debt continuing its steady upward climb, the pressure to come up with a solution to the problem is greater than ever. The last few years have seen a number of reforms and the Student Aid Bill of Rights is the latest effort at providing help for struggling borrowers.
The President's proposal includes a number of provisions which are intended to make student loans more manageable. MyBankTracker breaks down the most important points below.
1. Your loan servicer will be a better source of help
Much of the criticism surrounding the student loan dilemma often falls on third-party loan servicers who are responsible for collecting payments on behalf of the federal government. At the heart of the problem is a perceived lack of communication between servicers and borrowers and that's the first issue the Student Aid Bill of Rights aims to address.
Specifically, loan servicers will be required to provide borrowers with clear information on how much they owe and what options they have for repaying it. They'll also be responsible for notifying borrowers when their loans are transferred from one servicer to another and sending out alerts if you fall behind on your payments.
Loan servicers will also have to be more proactive when it comes to notifying struggling borrowers of what their repayment options are. If you start an application to switch your repayment plan for your federal loans but you don't finish, your servicer will be obligated to follow up to make sure you're on the right plan. This is primarily aimed at students who may be at risk of default but don't really know what their options are for making their payments more affordable.
Although the specific details weren't made available, the measure will also make income verification simpler for students who apply for an income-driven repayment plan. That echoes the President's move to expand the Pay As You Earn program, which is expected to be open to an additional 5 million borrowers starting this year.
2.Your loan problems will get resolved faster
Students who have ever had an issue with their loans or their loan servicers should have an easier time reporting complaints and getting the problem resolved going forward. By July 1, 2016, there will be a new centralized website where students can file complaints and provide feedback about federal student loan lenders and servicers, student debt collection agencies and individual colleges and universities.
In addition to centralizing complaints, the Department of Education is also working towards building a unified portal where borrowers will be able to view all of their federal student loans in one place. The goal is to cut down on confusion for borrowers who owe multiple loans spread out over several different lenders.
Tip: If you have loans with a participating servicer, you may be able to view a snapshot of your student debt using apps like Student Loan Hero or Tuition.io.
3. Lower interest rates and faster debt payoffs for you
Perhaps the biggest financial impact of the Student Aid Bill of Rights will come from certain changes that loan servicers are required to make when applying payments.
Going forward, loan servicers would have to apply any prepayments made towards the loan that has the highest interest rate. Doing so reduces the amount that borrowers have to pay for interest and it can speed up your total debt payoff.
4. Debt collectors can no longer charge crazy fees
Defaulting on a student loan can trigger a number of unpleasant financial consequences, not to mention near constant harassment from debt collectors. In an effort to make getting out of default less stressful, collection agencies will now be required to make the fees they add on to delinquent loan debt more reasonable and act in good faith to help borrowers restore their loans to good standing.
Tip: These protections don't apply to loans issued by private lenders. Consolidating or refinancing private student loans can make them more affordable if you're struggling to make your payments.
5. Your student loans may be able to be included in a bankruptcy
The President also suggested that he might be open to relaxing the guidelines under which student loan debt can be discharged in bankruptcy. Currently, getting rid of student loans through bankruptcy is not impossible but it's extremely difficult unless you can prove that making the payments would present a sustained undue financial hardship. If the laws were to change, that could be a major boon to borrowers who owe five or six figures in debt and are stuck in low-paying jobs.
The Student Aid Bill of Rights will also offer increased protections for borrowers who have become disabled since taking out student loans and are eligible to file bankruptcy. The Social Security Administration is tasked with ensuring that disabled borrowers who are receiving federal disability payments don't see their benefits garnished to pay defaulted student loans.
Final thoughts
The changes that President Obama has outlined are long overdue and for the 40 million Americans who are weighted down with student loan debt, there may soon be some light at the end of the tunnel.
In the meantime, staying in touch with your lender, researching the different repayment plans and exploring deferment or forbearance if you can't pay can all help you to keep the debt under control.
Ask a Question