One Community Bank is Thinking Big by Thinking Small
Radius Bank, a nationwide institution with a single full-service branch, has rejected the traditional bank practice of adding branches to attract customers. Instead it is expanding services of its virtual platform operated by small screen — the smartphone — betting that new customers will do business with them, attracted by technology they already use.
"We want to give consumers the ability to bank how they want, when they want," says Radius CEO Michael Butler.
By focusing on easy-to-use technology, Radius deepens its ability to serve the mobile-oriented generation without sacrificing the quality and security of conventional banks. "We will continue to deliver secure, best-in-class technology and virtual service that makes our clients' lives easier."
A pioneer in mobile payments — the Radius Pay electronic payment system was introduced a year before Apple Pay — the bank now allows Radius card holders to use their debit and credit cards with Apple Wallet or Passbook apps, fully integrating with the Apple Pay service.
"We were in the forefront of mobile payments when we introduced Radius Pay in 2013," says Butler, "and we are excited to expand our payment options so our clients can use the type of payment that works best for them."
In a nod to the smartphone-loving millennial, Radius has also simplified their account opening process, enhancing the method by which customers enter data for bank applications via smartphones. Instead of typing out data on a tiny keyboard, Radius allows customers to snap a photo of the barcode on the back of their driver's license. Then an advanced reader plucks out the appropriate data and auto fills the bank application.
Radius was one of the first banks anywhere to devise such a photo-to-form data transfer system.
"We are constantly thinking about how our clients want to do engage and interact with us," says Chris Tremont, EVP, Virtual Banking. "Our virtual services align with consumers' growing preference for everything digital, using mobile devices more and more for personal banking – from checking balances and depositing checks to applying for new accounts."
"They want to bank with the ease and convenience of a technology they understand," he says. "Rather than forcing them to do business our way, we are enabling them to do business their way."
These technology iterations are the latest in an array of future-thinking breakthroughs by the bank, whose programs include a new high-yield personal checking account — Radius Hybrid — and strategic partnerships with various fin-tech organizations to launch innovative products and disruptive technology.
The bank has plans next year to introduce a person-to-person (P2P) payment system.
(Disclosure: This post contain references to products from one or more of our advertisers. We may receive compensation. Please consult our Terms of Use for commercial policies.)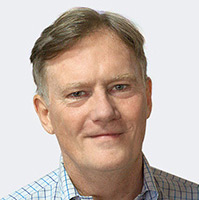 William Inman is the Editor of MyBankTracker.
Ask a Question