Results from Our College Grad Financial Literacy Quiz: Who Are You Calling Illiterate?
A few weeks ago, a survey from Money Matters Campus survey highlighted the fact that today's grads don't know enough about their finances. Based on that survey, I challenged college grads to test their financial literacy, and the results prove that young adults know a lot more about money than they get credit for. See the infographic below for the results.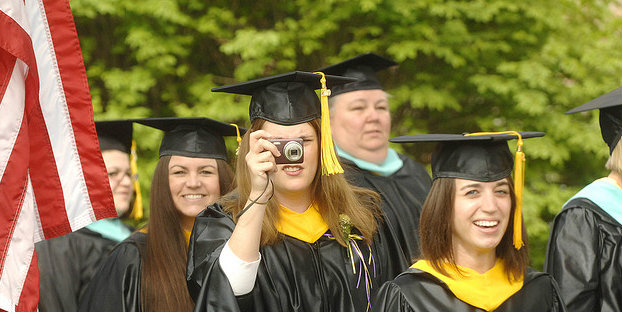 Measuring college grads' financial know-how
The quiz we put together focuses on three key areas that grads tend to struggle with the most: banking, credit and student loans. Learning how to manage a checking and savings account so you don't end up wasting money on fees is one of the most basic things every college grad should know before they leave school.
Good credit is essential to your long-term financial health and your 20s is the best time to start building it. Getting a credit card in college or soon after you graduate is the easiest way to do it but only if you know how to use it. We decided to see how well grads understand the importance of their credit scores and what goes into a credit report.
Student loans are the little black cloud hovering over the head of many a college grad and if you borrowed your way through school, how you handle them after graduation has a big impact on your financial outlook.
[Related: Why I'd Never Default on My Student Loans]
To wrap things up, we asked a few key questions about grace periods, consolidation and income-based repayment.
Financial literacy quiz results [Infographic]
We compiled the results into this downloadable infographic. Read on to see how your financial knowledge compares to other grads, and quiz yourself if you haven't taken our test yet!
What kind of stories would you like to see on MyBankTracker? Tell us about it in the comments.
Ask a Question