Girl Scout Cookies: How Slave Labor and Gender Inequality Became a Winning Combo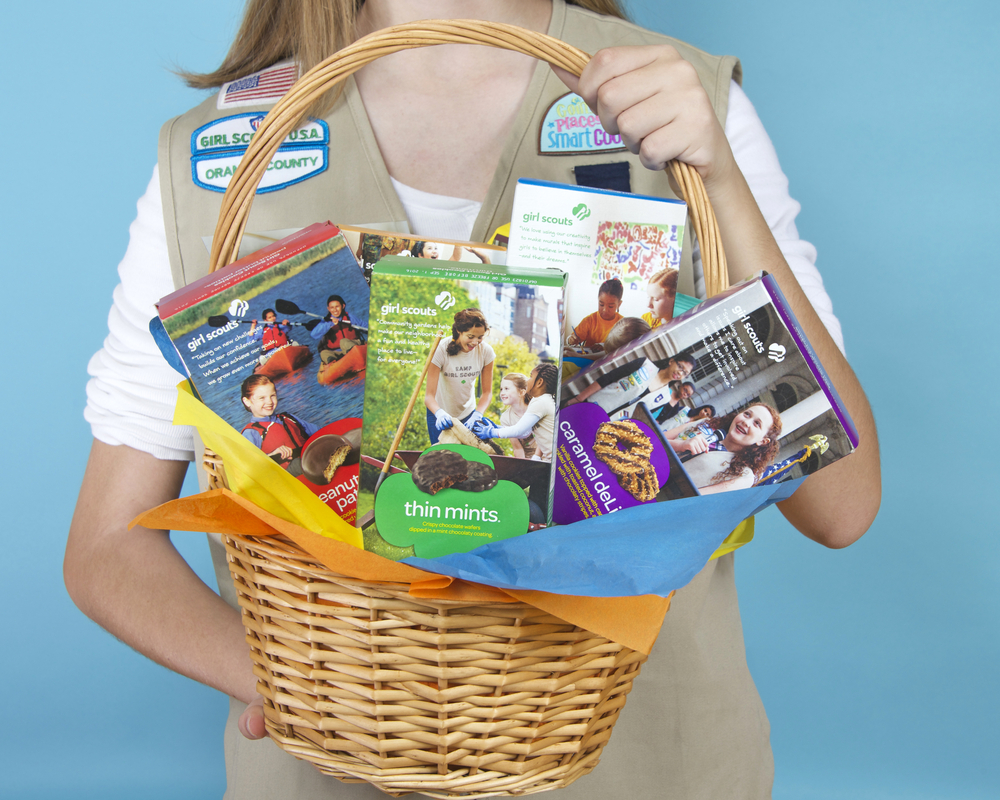 Despite the popularity of Girl Scout cookies, the Girl Scouts of America only earned $89,314,000 in annual revenue in 2014, compared to $244,046,000 earned by the Boy Scouts of America, according to each group's annual report.
How is this possible?
Much of this difference can be found in the annual dues, in which 2.6 million youth members of the BSA paid $113,138,000 in membership dues, compared to only $40,513,000 paid by GSA youth members.
Another large differentiating factor is gift contributions - the Boy Scouts received $68,831,000 in pledged donations, as compared to $3,892,000 in contributions to the Girl Scouts. So while we all enjoy Girl Scout Cookies, it doesn't seem on the surface to be helping the organization.
Girl Scout Cookies are a big business, with 2.3 million Girl Scouts selling 200 million boxes per year. At $4+ per box, that comes out to over $800 million in annual revenue, nearly half the net sales of Keebler, which is one of only two currently licensed commercial bakeries. And that doesn't include licensing the trademarked cookies to select companies like Breyers.
Utilizing volunteer child labor reduces labor costs, and, according to the official Girl Scouts FAQ, revenue from the sales of cookies stays with the local Girl Scout council, which provides 10-20 percent of proceeds back to the local troops.
The History of Girl Scout Cookies
Girl Scout Cookies have been consistently sold since the 1930s as the main revenue-generating activity for local troops. The GSA does not provide any money to local troops, instead relying on the sales of Girl Scout Cookies to maintain the organization. Camp maintenance, volunteer training, and official Girl Scout uniforms and sashes are purchased with the proceeds from cookie sales.
Despite the big earning differences on paper, cookie sales of the top three Girl Scout cookie flavors average around $400 million per year. That means $259,350,000 in additional proceeds goes to the local Girl Scout council and troops, which isn't included in the group's Annual Report. This means that while Boy Scouts generate more revenue on paper, Girl Scouts actually earn more money in the end.
Girl Scout Cookies have been an American staple since 1917, when the Mistletoe Troop in Muskogee, Oklahoma started baking and selling cookies in its high school cafeteria for a service project. Then in July 1922, the Girl Scouts magazine featured a sugar cookie recipe that served as the original Girl Scout cookie.
By the 1930s, the cookies were commercially baked and sold nationwide, though in 1944, cookies were replaced by calendars when World War II strained national sugar, butter, and flour resources.
In 1951, the cookie line was expanded to three varieties, and girls began setting up tables at malls to sell them. It wasn't until 1978 that the packaging was streamlined and the commercial bakers were limited to ensure consistent quality.
The Girl Scout Cookies became kosher by the 2000s, and in 2015, the Girl Scouts released a gluten-free cookie and launched Digital Cookie, a Salesforce-like platform that allows the girls to run and track their cookie empire online. This move to an online sales and marketing model supports the Girl Scout mission to build girls of courage, confidence, and character, who make the world a better place.
Current Flavors and The Cookie Graveyard
There are currently 12 varieties of Girl Scout Cookies though not all are available in every region. This is due to the different commercial bakeries producing them. Making things even more difficult, many of the flavors have multiple names, due to the two commercial bakeries (ABC Bakers, a division of Interbake Foods, and Little Brownie Bakers, a division of Keebler Company) choosing different labels.
The 2016 Girl Scout cookie lineup includes:
Thin Mints
Caramel deLites/Samoas
Peanut Butter Patties/Tagalongs
Shortbread/Trefoils
Do-si-dos/Peanut Butter Sandwich
Cranberry Citrus Crisps
Lemonades
Rah-Rah Raisins
Savannah Smiles
Thanks-A-Lots
Toffee-tastic (gluten-free)
Trios
Discontinued flavors include:
Aloha Chips
Cartwheels
Daisy Go Rounds
Iced Berry Pinatas
Kookaburras
Ole Oles
Shout Outs!
Upside Down Frosted Oatmeal
The death of a Girl Scout cookie flavor happens for many different reasons. Sometimes sluggish sales dooms a cookie while other times it's a change in bakeries or a price increase in ingredients. Thin Mints, Samoas, and Tagalongs are the top sellers reported by the Girl Scouts, and these three flavors are sold in every region.
Each box of Girl Scout Cookies costs $1.08 to produce and ship and the consumer price ranges from $3.50 to as high as $6 in some cities. Local troops determine the pricing, and which flavors each carry depends on which baker supplies them. Though in 2012, the Girl Scouts of America raised the suggested price from $3.50 to $4, some still sell for $3.50 and many sell for more.
Also in 2009, to combat the rising costs of ingredients, the net weight of many favorite cookie boxes, including Thin Mints, Tagalongs, and Do-si-dos, was decreased, either by reducing the size of the cookie or the number of cookies included in each box.
Slave Labor Incentives
Girl Scouts aren't issued a paycheck for their work - they do it to serve the community, and are given a variety of badges by the national Girl Scouts of America council, along with sales incentives from the local troop.
"The girls keep 21 percent in their pocket," said Sara Danzinger, communications director at the Girl Scouts of Minnesota and Wisconsin River Valleys, though this number can vary for different troops. For each Girl Scout cookie sold, an average of 10-15 percent of the proceeds goes to the local troop, 50 percent goes to the local council, and the remainder is returned to the manufacturer to cover production costs.
Badges include Cookie Count, Smart Cookie, The Cookie Connection, Cookie Biz, and Cookies & Dough. These badges are awarded to girls who excel at skills like teamwork, organization, planning, communication, and goal setting.
Local Girl Scout troops arrange incentives ranging from stuffed animals to free travel for top sellers though many girls opt to give the proceeds back to the local troop.
The current record for most cookies sold by a single Girl Scout in a single season (January-April) is 18,107 boxes, set in 2014 by then-12-year-old Katie Francis. Francis beat a record held since the 1980s by Elizabeth Brinton, who sold 18,000 in one year, along with 100,000 boxes during her lifetime as a Girl Scout, including a few boxes to then-president Ronald Reagan.
Influences in Pop Culture
Fueled by the population's love of its cookies, the Girl Scouts of America has become an iconic symbol throughout American pop culture. References to the Girl Scouts can be found on TV (Friends, The Simpsons, Mork & Mindy), film (Troop Beverly Hills, The Boss, The Addams Family), and music (Scouting for Girls, Campfire Girls, and Fergie's music video for "Fergalicious").
References to Girl Scouts typically include references to them selling cookies, but that's not the only thing Girl Scouts do. Throughout the year, Girl Scout troops around the globe perform community service and attend leadership camps.
However, in pop acts of charity are usually portrayed by Boy Scouts, including Cub Scouts and Eagle Scouts. When a movie character performs a good deed, they're called a Boy Scout, but when they go door-to-door selling anything for a contest, it's a reference to the Girl Scouts. One could argue there's an underlying theme of sexism.
It's fair to say Girl Scouts and cookies will forever be synonymous in the minds of Americans. What started as a local fundraising idea was refined and standardized over the course of generations, building a solid foundation for a big business that outlasted many for-profit corporations.
Remember that, unlike many charities, the national council does not receive any revenue from the sale of Girl Scout Cookies. Every box you buy directly supports the local troops in your community, so the $30 I already spent this year is helping bring a group of local entrepreneurs one step closer to their 2016 goals.