Why TurboTax Is Best for First-Time Filers
Tax software programs are designed to make filing your taxes on your own less complicated. MyBankTracker looks at the benefits of using TurboTax if you're preparing a return for the first time. You can use TurboTax's online version or mobile version. They've discontinued their tablet app, but it doesn't matter since the mobile app lets you switch between your computer, smartphone or tablet.

Tax season is underway and the clock is ticking to get your return completed. If you're a first-time filer, you can pay a professional to prepare your taxes or do it yourself. Aside from reducing the cost, TurboTax offers several other advantages over the competition for taxpayers who have never filed before.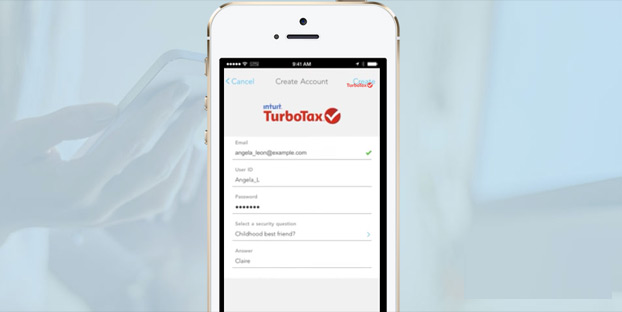 Filing is free if you have a simple return
For 2015, TurboTax has made some changes to its pricing structure and you can now file your federal and state tax returns at no cost if you use Form 1040EZ or 1040A. Unlike certain other online tax programs, there's no income limit on who can file for free. If you plan on claiming the standard deduction and you don't own a business, the basic version should be more than sufficient to complete your return.
If you own a home, are self-employed, made charitable donations throughout the year or incurred deductible expenses related to your job, you may consider upgrading to one of the other packages available. You can begin the Deluxe, Premier or Home & Business versions of TurboTax for free but the final cost to file your federal return will range from $24.99 to $59.99. There's an extra charge to file your state return if you use one of these options.
Importing your information is easy
Entering the various numbers from your W-2 can be time-consuming but TurboTax does the work for you. You simply enter in your wage information, Social Security number and your employer's federal identification number to import the remaining information, which is then used to complete the income portion of your return. You can also import data from your investment accounts if they're held at a TurboTax partner institution.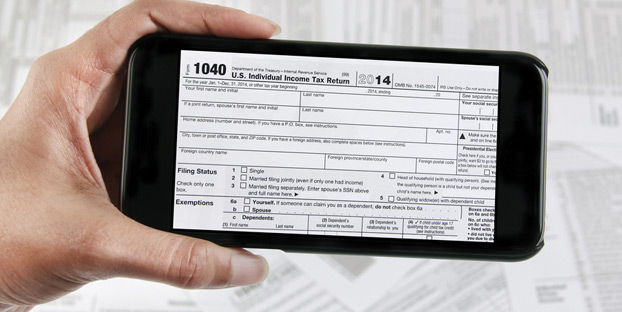 It finds credits and deductions for you
Credits and deductions are extremely valuable at tax time in different ways. A credit is applied towards the amount of tax you owe while a deduction directly reduces your taxable income. If you're filing your taxes for the first time in your 20s, there are certain tax breaks you may qualify for but if you don't know what they are it's easy to miss out.
As you navigate TurboTax, the program looks for any credits or deductions you're eligible for based on the information you enter. For example, some of the things that apply to 20-somethings include the Earned Income Credit, which benefits lower-income workers, the Saver's Credit, which is designed for taxpayers who are actively contributing to a retirement account and a deduction for the interest you pay on your student loans.
Tip: You have until April 15th of this year to fund an IRA for 2014 and qualify for the Saver's Credit.
Your return is automatically checked for errors
A misplaced decimal point, transposed number or mathematical error can substantially delay processing of your return and in the worst case scenario, it could result in a higher tax bill or a lower refund. The IRS estimates that there were roughly 2.6 million math errors included on returns filed in 2013.
Once you've entered in all of your information, TurboTax does an accuracy check to make sure that everything adds up correctly. If you left something out or the numbers don't match, you'll have an opportunity to correct it before you complete your filing. The program also compares the information on your federal return to your state return to ensure that everything is correct.
Audit protection is available if you think you need it
The odds of being audited are fairly low; in 2013, the IRS subjected less than 1 percent of all individual returns to a closer inspection. If you're filing for the first time and you have a simple return, an audit is probably a long shot but TurboTax is available to help if you're concerned about being singled out.
Before you finalize your return, you'll have the option of adding on audit defense services for an additional fee. If you're contacted by the IRS about an error or discrepancy, you'll be assigned to a tax specialist who's qualified to assist you during every phase of the audit process. Membership costs around $40 but that's much less than what you'd pay to hire a tax attorney to represent you.
There are multiple ways to receive your refund
Having your refund deposited directly into your checking or savings account is the easiest choice but it's not the only option. For example, you can opt for a paper check if you're currently bankless or choose to have the money loaded onto a NetSpend Premier Visa prepaid debit card. The card is automatically shipped to your home address when your refund is ready and you can use it anywhere Visa debit cards are accepted.
TurboTax users can also load part of their refund onto an Amazon e-gift card and get something extra in the process. If you're using the Deluxe, Premier or Home & Business versions, you'll earn an extra 10 percent bonus for every $100 of your refund you use to purchase a gift card. Once your refund has been processed, your e-gift card is sent out via email is ready to use. There's no fee for using this or any of the other direct deposit alternatives.
Tip: Check to see if your bank is a TurboTax partner institution. If so, you may be able to get a discount when you use the program to file your return.
Conclusion
TurboTax isn't particularly difficult to use, which makes it a good choice for first-time filers who aren't well-versed in the tax code. The fact that you can file for free if you have an uncomplicated makes it even more appealing for 20-somethings who may not have a lot of cash to spend on tax prep.
Ask a Question