Brokerage firms operate to assist investors in the buying and selling of financial products including public stocks, securities, and depending on their level of service may also offer financial advice and other resources specifically designed to meet the needs of an investor.
Brokerage firms come in several different variations. Depending on the needs of the investor, it is wise to choose the one that best matches your needs and financial goals. To get a better understanding of which type of brokerage firm may be right for you, here is a breakdown of what to expect from each kind:
Captive Brokers
This type of broker is relevant when investors are interested in mutual fund purchases. Captive brokers are those whose firm owns part of the mutual fund company so they are inclined to sell only their own funds rather than encourage investors to look into other company's funds. A possible downside to using this type of broker is the firm not having your best financial interests in mind so investors need to be aware of this type of brokerage firm and their ultimate goals.
Independent Brokers
Unlike captive brokers, independent brokerage firms are not connected to any mutual fund company nor are they part of a chain brokerage. Typically, the independent will be more forthcoming with advice that suits your needs rather than catering to their own interests.
Full Service Brokerage Firms
This type of brokerage firm offers customers the full scope of services including the professional advice to assist investors in understanding investment money options and trade assets. Using this type of brokerage firm will cost the most for services but it will also provide the most resources and tools necessary to make financial choices. They research various aspects of the market to make investment recommendations to their clients.
Discount Service Brokerage Firm
This type of brokerage firm offers service that only deals with the trading aspect of managing investments for their customers. As not as many resources are provided through these services, their cost is considerable less than a full service firm, with costs ranging 50% or more lower.
Deep Discount Brokerage Firms
This type of brokerage firm provides investment services that are even less costly than regular discount firms because they only deal with specific aspects of investing, specializing in one area of trading. Their services can cost nearly 90% less than a full service firm's costs.
Online Discount Brokerage Firms
Brokerage firms that work online are much like the deep discount firms except their investment resources and support are available for online trading only. Their costs are typically low and for some, the immediate trading and other investment services they offer are a definite pro of using online services. A con of online service for some investors may be the impersonal support through online communication rather than in-person consultations.
Brokerage firms can be a resource for the beginner investor as well as the seasoned trader. Depending on your specific financial needs and goals, a brokerage firm can help facilitate various aspects of investments. It is wise to understand the different types of brokerage firms and services available that will meet your investment needs.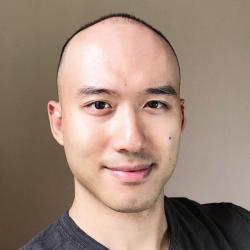 Simon Zhen is a research analyst for MyBankTracker. He is an expert on consumer banking products, bank innovations, and financial technology.
Simon has contributed and/or been quoted in major publications and outlets including Consumer Reports, American Banker, Yahoo Finance, U.S. News – World Report, The Huffington Post, Business Insider, Lifehacker, and AOL.com.
Ask a Question