Unhappy With Quicken's Updated Version? 3 Quicken Alternatives to Manage Your Finances
Several months back, I wrote a story about Quicken vs. Mint: Which One Should You Use in 2015? and it was brought to my attention in the comments from readers that Quicken had changed considerably (and not in a good way) when the company had made updates to its software program. Specifically, a comment left by dsdignite asked for any Quicken alternatives, so today, I'm profiling three of the most popular Quicken alternatives for business owners and for those who are unhappy with Quicken in general.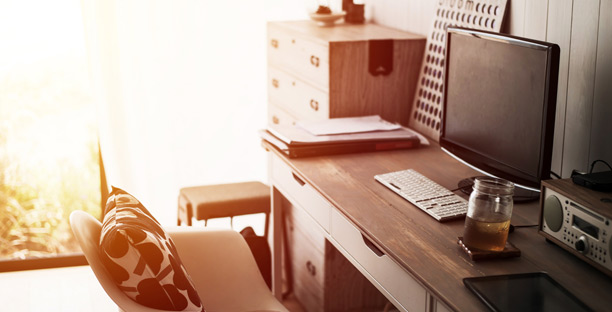 1. Best if you need more features: QuickBooks
Cost: Prices range from $9.99 to $39.95 per month for the online version; Desktop versions start at $199.95
Like Quicken, QuickBooks is also an Intuit product but it offers a more complete suite of capabilities. While both allow you to do things like create invoices, generate reports, track your mileage if you travel for your business and keep tabs on your accounts payable and receivable, QuickBooks takes things a step further.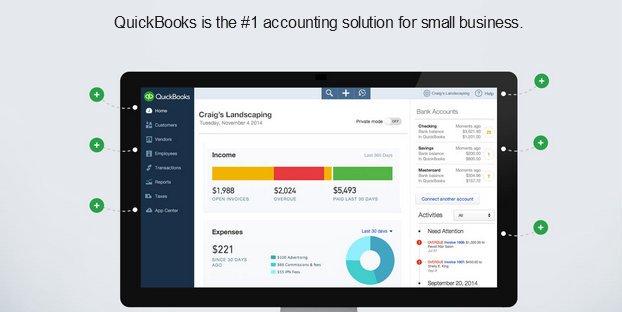 For example, you have the ability to keep up with sales orders and inventory, create forecast reports, manage your payroll and tax information, create purchase orders, pay bills and track your time. Aside from that, you can also monitor your business's bank accounts, record your expenses, input your budget information and receive mobile and online payments.
Pricewise, you're going to pay a bit more for QuickBooks but it's worth it if your business is large enough to justify needing all the extra features. One thing worth mentioning is that because it does so much more, navigating your way around the software may require a little more of a learning curve in the beginning.
Who should use it
If you're a freelancer and your business finances are fairly straightforward, QuickBooks probably packs more of a punch than you really need. On the other hand, if you run a small to medium-sized business you stand to get a lot more bang for your buck in terms of functionality.
Tip: One thing QuickBooks doesn't offer is the ability to track your investments but that's something you could easily handle with an app like Personal Capital or Mint.
2. Best if you're on a tight budget: GnuCash
Cost: Free
If you're just getting your business off the ground or you're still trying to reach the point where you're turning a healthy profit, GnuCash may be what you're looking for. The software is distributed for free under the GNU GPL license and it's available for Windows, Mac, GNU/Linux, BSD and Solaris users.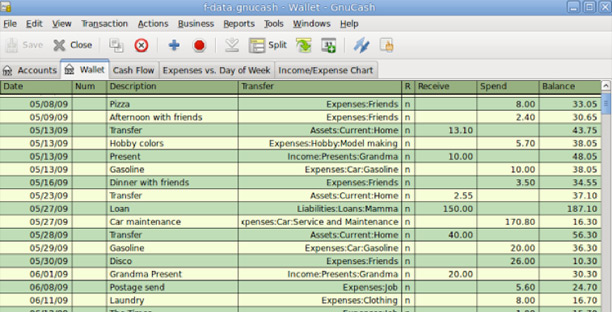 As far as the features go, GnuCash covers all the basics — you can keep up with your bank accounts, track business expenses, create reports and graphs, monitor your investment performance, schedule future transactions and set reminders. The program operates using a double-entry accounting system to make sure your books always balance and you have the option of splitting transactions or marking them as reconciled so you don't lose track of anything.
If you're a startup operating on a shoestring, GnuCash is likely to look pretty appealing. The website isn't very flashy and the software itself doesn't come with a ton of bells and whistles but there's not that big price tag to worry about either. As far as ease of use goes, it's a good idea to read through the Help Manual and Tutorial Guide before getting started; otherwise, it may take you a little longer to get your bearings.
Who should use it
Businesses large and small can put GnuCash to good use and it's really best for someone who needs a basic approach to accounting but doesn't have a lot of cash to spend. The fact that you can also use it to keep up with your personal expenses and budget is a nice plus.
3. Best for coordinating with other small business apps: Xero
Cost: Pricing ranges from $9 to $70 a month
Xero has emerged as a serious competitor to QuickBooks and according to the company's website, more than 400,000 small business owners are currently using it. Its sleek design make its visually appealing, but it's not just a pretty face. Xero does all that QuickBooks can do but you have the added benefit of being able to integrate it with more than 350 different apps, including PayPal, Square, Expensify and Kabbage to name a few.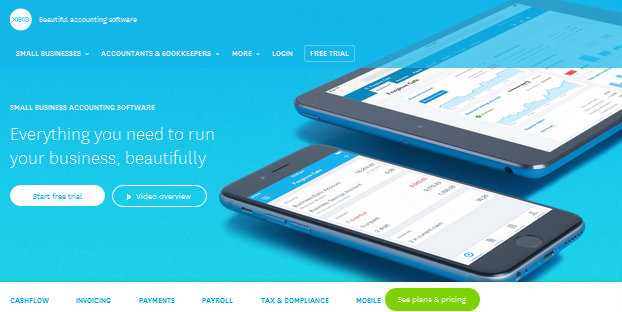 Since Xero is an app rather than a desktop software, you can take it virtually anywhere you have an Internet connection on your mobile device. If you need to check your cash flow, record a receipt or even create an invoice, it's all right there at your fingertips.
In terms of price, Xero is pretty comparable to QuickBooks, although you'll pay more if you opt for the premium version. As far as potential drawbacks go, the fact that you have to download additional apps for certain functions like time tracking or inventory management may be a turn-off for some users.
Who should use it
Small business owners who are comfortable with their information being stored in the cloud and want to be able to access their books anytime and anyplace will find an easy-to-use option in Xero. The combination of features and a user-friendly interface make it an excellent pick if you don't mind paying a little more for the service each month.
Do you freelance or own a small business? Leave us a comment and tell us which accounting software is your favorite in the comments.
Ask a Question