Will Wearable Payment Technology Catch on, or Is It Pure Hype?
With wearables growing in the marketplace and ending up in the hands of more consumers, it comes as no surprise that payment and wallet services are jumping in with payments apps for wearable devices. PayPal, Apple Pay and Google Wallet have all been players in the game for a while, but new, and sometimes unusual, wearable payment technology is showing up and may change the way people pay for items while shopping.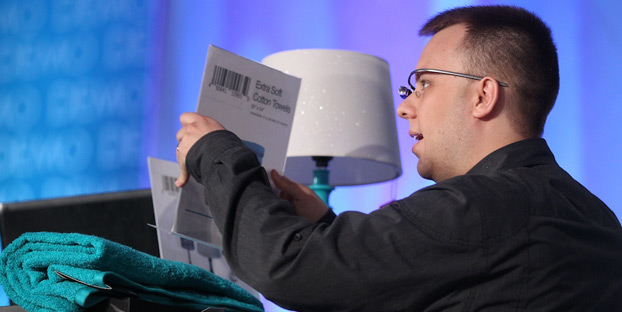 The players
PayPal has an app for every major smart watch at this point, but it takes several steps to make a payment using the device on your phone and no tap-to-pay options are available yet. Google Wallet, which first debuted in 2011, still hasn't included a tap-to-pay feature on its Android Wear watch either. Apple has promised to include tap-to-pay technology with its upcoming Apple Watch, due to arrive in stores in early 2015.
Meanwhile, payments can be made with most smart watches at some places, but it means taking some steps to log in or generate a payment code ahead of time, which is not quite as convenient as swiping a card and leaving a signature.
A game changer?
One wearable device that is currently being tested in the UK is radically different than any of the current smart watches, and it's designed solely for making payments. Barclaycard is currently trying out a wearable payment technology device in the form of gloves that shoppers can wear. While woolen gloves aren't likely to be popular in the summer or in Southern California, the company envisions that the product will make holiday shopping easy for shoppers.
"At some point most of us have experienced the stress of holding bags full of shopping while trying to find a spare hand to get our card out of our purse or wallet to pay," Mike Saunders, managing director of digital consumer payments at Barclaycard said in a press release. "Some may have even been subjected to frustration from those piling up in the queue behind them, so when people told us that being able to pay with gloves would take some of the stress out of their Christmas shopping, we wanted to respond positively to shoppers' demand."
According to the company, a survey of UK shoppers showed that gloves were the No. 1 choice of consumers for a wearable payment option, followed by rings, bracelets, handbags or hats, and scarves.
Barclaycard introduced the contactless credit card in 2007, and a debit card in 2012. The company is also trialing a wearable payment technology snap-on wristband in the UK called bPay, in addition to the unconventional gloves.
"The pay gloves we're trialing are designed to let shoppers tap, pay and go, even when their hands are full of shopping [items]." Saunders said. "If the prototype is popular, these handy winter warmers could be bringing some festive cheer to bag-laden shoppers by Christmas 2015."
The company hasn't announced whether or not it plans to bring the technology to the U.S., and customers may not be able to pay for everything when the total has been rung. That is because each of the wearable payment technology devices limit purchase amounts to £20, which is equivalent to just over $31 USD, at the time of publishing.
A simple payment method that doesn't involve digging through a wallet or purse could be very appealing, but such an unusual product could have some drawbacks. One is that gloves can be easy to lose, and also easy for someone else to pick up. Obviously, they would be uncomfortable in warm weather, but many shoppers remove their gloves once inside a warm store during the winter. Is this a great innovation, or just a whacky idea?
Future trends
A wearable payment technology wristband makes a lot of sense if it's comfortable, stylish and has a secure closure. It looks like the Apple Watch will be the closest device U.S. customers will be able to use for payments with Apple Pay. Contactless payments can be made at retailers with Visa's PayWave, MasterCard's PayPass, and American Express's ExpressPay terminals.
Another advantage to the Apple Watch is that it has a sensor that can verify that its owner is wearing it, making it more secure for use, and of course, the device will also track fitness, footsteps and give access to texts and other communications. Barclaycard's press release doesn't say whether or not it has any security features to identify the wearer of the gloves or a wristband.
It's hard to say if contactless payment gloves will catch on or become a giggle-worthy blip in the history of wearable payment technology and the attempt to revolutionize it. Either way, 2015 is shaping up to be an interesting year in tech, banking, and innovation in payment methods for people on the go.
Ask a Question