What to Do When Your Bank Account Is Phased Out
Last month, Wells Fargo gave some of its customers an unpleasant surprise when it sent out notices letting them know that their Value Checking account would cease to exist after April 13th. While that doesn't mean they're losing their banking privileges, they are seeing their accounts being converted to Everyday Checking and the monthly maintenance fee increase from around $5 to $10.
Finding out that your current bank account is being phased out may be a surprise but it's an all-too common practice these days. MyBankTracker explains what your options are when the bank decides to change your account terms.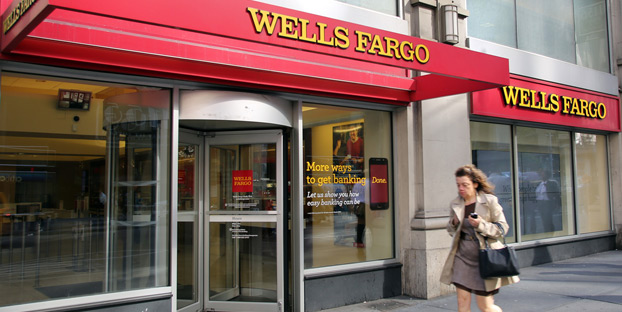 In an effort to try and hang on to its younger customers, Wells Fargo is cutting the fee in half for account holders who are between the ages of 17 and 24. Everyone else will have to meet the minimum balance requirements, satisfy the monthly direct deposit limit or make a 10 or more debit card purchases a month to get around it.
While that doesn't seem too difficult, the change is still inconvenient for people who may already be struggling to avoid monthly maintenance fees. When you find out your bank account is being phased out, you might feel stuck but you have a couple of options for dealing with the change.
Why banks eliminate accounts
It's no secret that banks have been on something of a downward slide over the past fee years as more customers are opting to switch to online banks or go without a bank account at all. To combat high overhead costs and shrinking profit margins, financial institutions routinely institute new fees to try and up their revenue.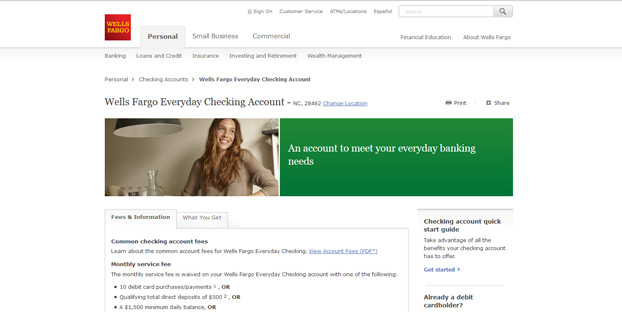 In the case of Wells Fargo, the change can be attributed in part to the current lending climate. Even though the bank has reported some record profits recently, the fact that interest rates are so low is putting a pinch on profitability. The bank is also seeing less money generated from overdraft fees, after a recent policy change took effect giving customers increased real-time access to their account information.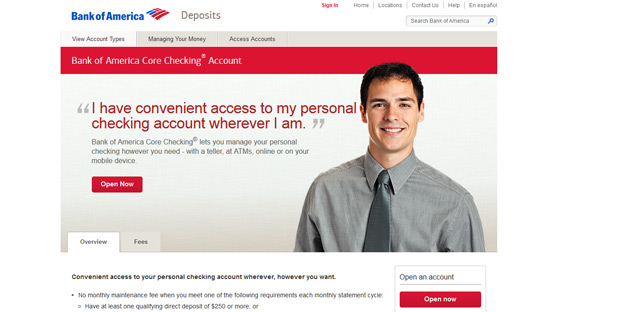 Wells Fargo isn't the only bank to eliminate unprofitable banking products. Bank of America customers who signed up for an eBanking account found themselves switched over to a Core Checking account, which carried a $12 monthly fee for customers who don't meet minimum balance or direct deposit requirements.
Update: The Core Checking Account is now the Advantage Plus Banking Account.
[Related: Student Checking May Become Expensive After Graduation]
The bottom line is that when banks are losing money on a specific type of account, upgrading it or wiping it out altogether is usually the most cost-effective measure, despite the grumbling from customers. So what can you do?
Ask to be grandfathered under the old account terms
If you've received notice that your bank account as you know it is about to disappear, you can always throw yourself on the mercy of your bank. If you've been doing business there for years, you've never had a problem with overdrafts and you keep a healthy balance in your accounts, the bank may be willing to let you keep your old account terms if you ask them nicely.
In situations where the bank refuses to cut you some slack, you need to look carefully at the account guidelines to make sure that any fees that are being added on won't impact your bottom line. For example, if your old account only required a $1,500 balance to avoid a monthly maintenance fee but the new one jacks the minimum up to $10,000, that could be a problem if don't normally keep that much cash in the bank.
Looking at the other accounts your bank offers can help you decide which one is the best fit for your needs and your budget. Specifically, you want to look at what the monthly service fee is, what your options are for avoiding it (i.e. meeting the minimum balance limit or making a qualified direct deposit) and whether you're still getting the same services and products you were with the old account.
Make the move to an online bank
If your bank doesn't have anything that's comparable to your current account and you don't relish the idea of seeing your monthly fees go up, an online bank like Ally Bank may be the answer. Because online banks don't have the same level of overhead costs as brick-and-mortar banks, they can get away with charging their customers fewer fees. Not only that, but you'll find that the monthly minimum requirements are typically much less than a traditional bank.
Tip: Keep in mind that you may be charged a wire transfer fee to send funds electronically from your old account to your new one.
Not all online banks are created equally and they vary just as much as traditional banks in terms of what kind of products they offer, what the minimum opening balance requirements are and how easy it is to add money to your account.
Here is a table listing the top online banks, along with what you can expect to pay in terms of the fees and how much you'll need to open an account.
| Bank Name | Minimum Opening Deposit | Monthly Maintenance Fee | ATM Fee | Additional Account Features |
| --- | --- | --- | --- | --- |
| Ally Bank | $0 | $0 | ATM fees automatically reimbursed at statement close | Free mobile deposit, free money transfers with Popmoney, 24/7 customer service |
| Bank5 Connect | $10 | $0 | No fees at ATMs in the SUM network, reimbursement on the first $15 in fees charged by other banks | UChoose Debit Rewards card, free online/mobile banking, free first order of checks |
| Bank of Internet USA | $100 to $500, based on account type | $0 | ATM fees automatically refunded by the next business day | Rewards checking, free bill pay, free access to FinanceWorks money management software, free mobile deposit |
| BankMobile | $0 | $0 | Fee-free withdrawals at more than 55,000 ATMs nationwide | Free remote check deposit and Photo Billpay, no overdraft charges, compatible with Apple Pay |
| Capital One | $0 | $0 | Fee-free withdrawals at more than 38,000 ATM locations nationwide | No overdraft fees, compatible with Apple Pay, CheckMate mobile deposit |
| Charles Schwab Bank | $0 | $0 | No fee at Schwab ATMs, unlimited fee refunds at any ATM worldwide | Free standard checks, free mobile deposit, free bill pay |
| EverBank | $1,500 | $0 | Unlimited ATM fee reimbursements with a $5,000 minimum daily balance | Free bill pay, mobile check deposit, interest checking |
| First Internet Bank | $25 to $100, based on account type | $0 for free checking | Up to $10 in fees reimbursed with interest checking | Free online and mobile banking, free bill pay with interest checking, free first order of checks |
| FNBO Direct | $1 | $0 | Fee-free withdrawals at FNBO ATMS | Free bill pay, free mobile and online banking, transfer funds free through Popmoney |
| UFB Direct | $100 | $0 | Unlimited ATM fee reimbursements | Airline rewards checking, free online and mobile banking, free bill pay |
Final thoughts
Having your bank account phased out is inconvenient to say the least but knowing what to do can make coping with the situation a little easier. Banks are required to give you plenty of notice that a change is coming but you're better off deciding whether you'll stay or go sooner rather than later.

Rebecca is a writer for MyBankTracker.com. She is an expert in consumer banking products, saving and money psychology. She has contributed to numerous online outlets, including U.S. News & World Report, and more.