You Don't Have to Switch Banks to Get a Better Checking Account
See the best checking accounts for free checking, high rates, low fees and high convenience. An infographic helps you choose the best account for you.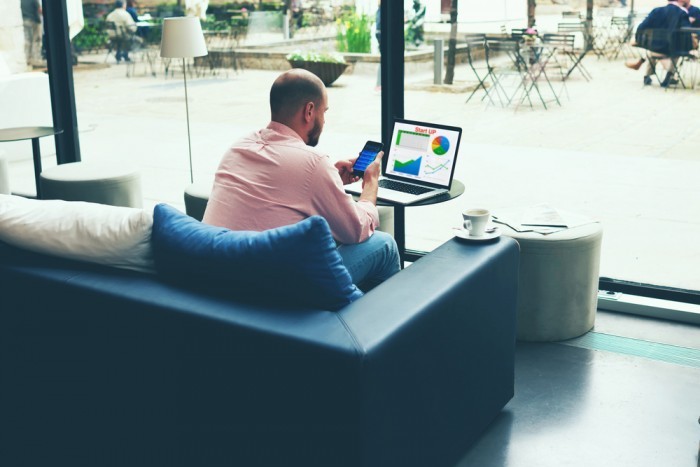 Has switching banks been on your to-do list, but you're just too lazy to get it done? There are thousands of banks to choose from, and it's easy to get overwhelmed. Despite what you may think, you can get a better checking account, without having to actually change banks.
A recent MyBankTracker survey showed that 56 percent of banking customers have at least two checking accounts. While there are various reasons why people open more than one account, the biggest reason to have more than one account is that it offers you flexibility.
To illustrate, one account may be with a big bank (because you need branches close by) while the other checking account is with an online bank. Having more than one checking account can also act as a safety net -- if you have problems paying bills though one account, you can use the other account as back up.
If you're stuck with just one account and you're unhappy with it, find another bank -- we make it easy for you by listing our top-rated checking accounts for different purposes, in addition to our checking account tool that automatically finds the best account for you.
Free Checking: Radius Hybrid
You should get this if you hate monthly fees.
The Radius Hybrid account is rightfully named for being able to serve as both a checking and savings account. Not only does it have a $0 monthly fee, the account offers a slew of great perks that include unlimited ATM fee refunds and the ability to earn interest on deposits.
See MyBankTracker's list of Best Free Checking Accounts.
High-Interest Checking: MyCBB Free Checking
You should get this if love seeing your money grow.
Checking accounts are not known for paying interest. Even if they do, the interest rate is often terrible. That's not the case with MyCBB Free Checking, which is currently paying an amazing 0.79% APY on all balances -- it's better than most savings accounts.
See MyBankTracker's list of Highest Rate Checking Accounts.
Low-Fee Checking: Ally Bank Interest Checking
You should get it if you love a good deal.

Nobody likes to pay bank fees to access their money, but it happens. Ally's Interest Checking account is great for minimizing the bank fees that you pay because it doesn't charge ATM fees or checkbook fees, while the overdraft fee is just $9 and overdraft protection transfers are free.
See other options on MyBankTracker's list of Checking Accounts with the Lowest Fees.
Convenient Checking: Radius Hybrid
You should get it if you're always frustrated you can't find your bank's ATM (and get charged a fee).
You want to be able to access your money with as much ease as you can. Although Radius Bank is an online bank, the Radius Hybrid account allows you to use any ATM for free and you can even deposit cash and checks at certain ATMs.
Radius also has a solid mobile banking app (offers mobile check deposits) to help you manage your money on the go.
See MyBankTracker's best picks for Convenient Checking Accounts.
Compare Best Accounts Now
You might also like