HSBC Bank Personal Loan 2023 Review: A Low-Cost Borrowing Option
Our review of HSBC Bank personal loans looks at the interest rates, borrowing amounts, repayment terms, and fees.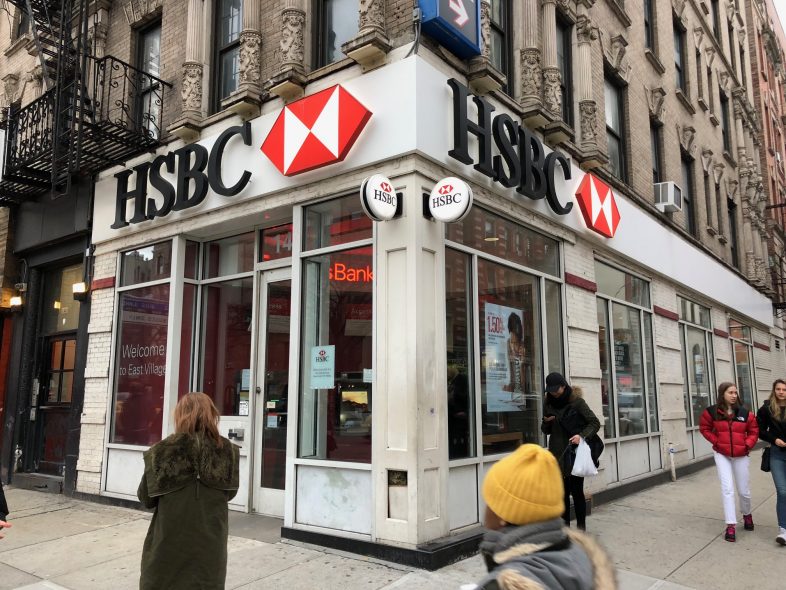 Whether you need money for debt consolidation, home improvements, a wedding, or another big expense, getting your hands on enough cash is key. 
You might turn to a personal loan for such purposes and HSBC's unsecured personal loans may end up on your radar.
Given the lower interest rates for borrowers with excellent credit, you might consider it.
Furthermore, it has no origination fee or prepayment penalties -- make it even more attractive.
Our review of HSBC's personal loans will look at the borrowing terms and fees to help you decide if you should apply.
HSBC Personal Loans Pros & Cons
Pros
Cons

Extremely low rates for qualifying applicants
Pre-approval doesn't affect credit
No origination fees or prepayment penalty

Best interest rates only available to existing customers (in-branch only)
HSBC Personal Loan Details
Personal loans aren't created equal. So it's vital that you understand how each specific loan works before applying. 
HSBC Bank is a financial institution offering a wealth of financial products. These include credit cards, checking accounts, savings accounts, and even investment products. 
Whether you have an existing relationship with the bank or you're looking to establish a new one, here's what you need to know about an HSBC Bank personal loan to determine if it's right for you.
1. What are the minimum and maximum loan amounts?
When searching for a personal loan, choose a bank that offers loans within your desired range. 
Minimum and maximum loan amounts can vary from financial institution to financial institution. Some banks might only approve personal loans starting at $1,000, whereas others have higher minimums. 
If you apply for a personal loan with HSBC, loan amounts range from $3,000 to $50,000.
This loan is ideal whether you need funds for a low-cost expense or a major expense.
Varies based on banking relationship
Although the bank allows loans up to $50,000, keep in mind that getting a loan on the higher end requires being an existing customer.
If you're a new customer of the bank, you can only receive a personal loan up to $30,000.
Although you're able to borrow a five-digit figure, it's important to only borrow what you can actually afford.
This will keep your monthly payment within a reasonable range, thus protecting your personal finances and your credit score.
2. What are minimum and maximum loan terms?
Another benefit of an HSBC Bank personal loan is that you can choose a loan term between two and five years. 
An ability to pay off the loan over 60 months also contributes to a lower, more affordable monthly payment.
This can be a more practical solution than a short-term loan, which may require full repayment within 12 to 24 months. 
A shorter-term helps pay off the balance sooner, and you'll pay less interest.
On the other hand, shorter terms also have higher monthly payments which can trigger payment problems.
3. What is the minimum income requirement?
Needless to say, you must provide proof of income when applying for a personal loan with HSBC Bank.
This includes submitting paychecks stubs, W-2s, or your most recent tax returns, if you're self-employed. 
HSBC doesn't disclose the minimum income requirements for a loan.
However, after applying, the bank will review your income to determine if you're eligible for a personal loan. This review also determines how much you can receive. 
Different factors determine your maximum loan amount. Not only does the bank review your income, it also reviews your credit report. This report reveals information about your current debt load. 
This includes how much you pay monthly for any auto loans, mortgages, credit cards, and other loans. If you have a lot of consumer debt, you might qualify for less money than someone who earns similar income, yet has less debt.
To improve or boost your qualifying amount, consider pay off as much of your consumer debt as possible.
4. What is the minimum credit score for approval?
Likewise, HSBC Bank doesn't provide specific information on the minimum credit score required for an approval. 
Understand, however, getting any personal loan is subject to credit approval.
So the higher your credit score, the better. Good credit is typically any score 700 or higher.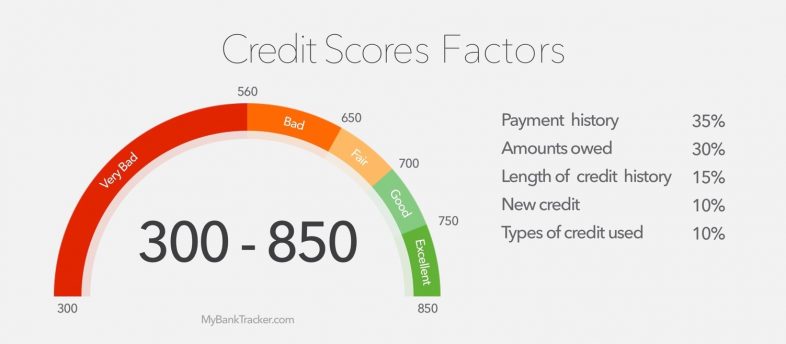 This can help you qualify for a desirable interest rate, which also keeps your monthly payment low. Borrowers with lower credit scores usually pay a higher APR.
One benefit of applying for a personal loan through HSBC Bank is that you can check rates and terms online before completing an application. This process does not affect your credit score and it's an excellent way to comparison shop.
5. How soon can you get funds?
One benefit of an HSBC personal loan is that once you're approved, you'll receive funds as soon as the next business day.
If you're an existing customer, HSBC transfers funds into your HSBC checking account instantly once you've signed your loan paperwork. You'll receive a check if you don't have an HSBC checking account. 
If you're a new customer, the bank can transfer funds into an outside checking account within one business day.
6. What fees are involved?
As you shop for a personal loan, it's important to compare fees.
Some banks nickel and dime their customers and charge excessive fees. This increases the total cost of a personal loan. 
The best part about HSBC personal loans:
There's no application fee or origination fee.
Furthermore, there's no prepayment penalty. So, you're free to pay off the loan early without fees. 
What Makes an HSBC Bank Personal Loan Unique?
An HSBC personal loan has several features that outshine the competition.
For starters, HSBC rewards its existing customers for their loyalty. 
Now:
The rate offered on these personal loan (if you have good credit) is low compared to many credit cards. And you can enjoy this low rate whether you're an existing customer or a new customer. 
The benefit, though, of being an existing customer with good credit is that you'll qualify for the most favorable rate. And to reiterate, being an existing customer also opens the door to a higher loan amount.
As an added bonus, when you're approved for an HSBC Bank personal loan, your first monthly payment isn't due until 50 days after opening the account. While the payment isn't due, interest does accrue.
How to Get Approved for an HSBC Personal Loan?
To get approved for an HSBC Bank personal loan, start by checking rates and terms on the bank's website.
It takes five minutes to do this.
You can compare loan amounts and terms to estimate the most affordable monthly payment. From here, you can determine whether to proceed with the loan. 
If you're an existing customer, you must apply in-person at a branch. If you're a new customer, you can complete an online application.
To qualify:
You must be at least 18 years of age or older.
You must also provide proof of income, a U.S. residential address, and authorize a credit check.
An underwriter will review your application. If you're approved, you'll sign a promissory note and receive funds within one business day.
To increase your chances of getting approved, always check your credit report and credit score before applying for a loan.
You'll want as high of a credit score as possible. So, take steps to improve a low score. This includes paying your bills on time, paying off debt, and disputing any errors on your credit report.
Compared to Other Personal Loans
Although HSBC Bank offers a great personal loan product, it's only smart to compare similar loans before applying. You might discover that another bank offers a lower rate or more favorable loan terms. 
Factors to consider when comparison shopping include:
APR
minimum and maximum loan amounts
minimum credit score requirements 
income requirements
turnaround time for funds
loan fees 
Remember, some banks charge a loan origination fee to cover the financial institution's cost of creating the loan.
Some banks will even charge a pre-payment penalty. If you get a loan with a five-year term, yet pay off the balance in three years, the bank might charge a fee to recoup some of the interest owed.
Final Word
If you're an existing HSBC customer and you're looking for a personal loan with a sizable loan limit, an HSBC personal loan is a great choice.
You can use funds for many different purposes. And if you have an excellent credit score, you'll most likely qualify for the lowest APR.
This loan is comparable to its competitors with regard to loan terms and loan amounts.
But you're able to access funds quicker since HSBC can transfer funds into your account as early as the next business day.
This loan is great when you need immediate cash and a fast turnaround time.