Bank of the West Classic Savings Account 2023 Review
Learn all the details about the Bank of the West Classic Savings Account and compare the interest rates and fees to the best online savings accounts.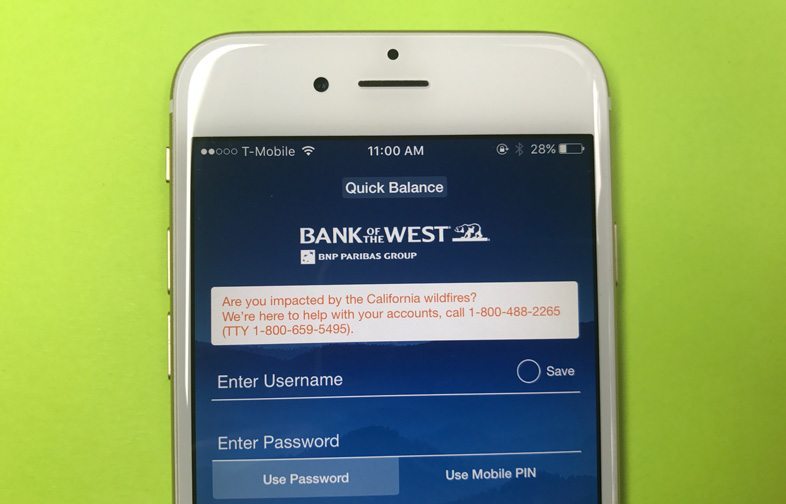 Bank of the West Classic Savings Account Pros & Cons
Compare Savings Options
Be sure to check out more savings accounts worth considering:
The account keeps your money thanks to its insurance from the Federal Deposit Insurance Corporation.
The FDIC was founded in to help prevent such an economic downturn from happening again.
It gives consumers the confidence to deposit money at banks by reimbursing up to $250,000, per account type per depositor, if the bank closes.
Thanks to the FDIC's protection, you cannot lose money that you deposit at the Bank of the West.
Though you cannot lose any of the money you deposit in your savings account, your money might lose value. Inflation affects the value of all money, even money in the bank.
How Interest Fights the Effects of Inflation
Inflation is the process by which money becomes less valuable over time.
If you've noticed groceries, utilities, and other goods becoming more expensive over the years, much of that price increase is caused by inflation.
Inflation is expressed as a percent change in value per year.
So, if inflation this year is 2%, that means something that cost $1 at the beginning will cost $1.02 at the end of the year.
To put it another way, if you had one dollar in your pocket on January 1st, that dollar is worth the equivalent of 98 cents on December 31st.
Though an inflation rate of 2% might not sound like a lot, it can have a big effect over the years.
If inflation is steady at 2% for ten years, what cost $1 at the start of the decade will cost $1.22 at the end.
Extend the timeline to 20 years, and you'll need $1.49 to buy as much as $1 did when you started.
While inflation can be a complicated concept, you can simplify it by remembering that money becomes worth less over time.
To keep your savings account worth the same amount, the interest rate on the account should be as close to the inflation rate as possible.
If the interest rate is higher, your money is gaining value. If the interest rate is lower, it's losing value.
Why Banks Pay Interest and How the Rate is Determined
Banks pay interest to account holders because what you're really doing when you make a deposit is lending money to the bank.
The bank will take the money you've deposited and use it to make loans to other customers.
The bank offers car loans, mortgages, and other types of loans to customers using the money deposited by account holders.
The bank charges interest to its borrowers then gives part of that interest to the account holders. The difference is kept by the bank to pay for its operating costs.
Running a bank can be expensive, especially if you have to pay for physical branches.
Online banks have much cheaper operating costs since they can be centralized and don't have to run hundreds of branches to serve customers.
Because Bank of the West runs physical locations, it cannot offer much interest. You're not likely to ever beat inflation with the interest you'll earn from the account.
Monthly Fees and Minimum Deposits
It's easy to open a Bank of the West Classic Savings Account thanks to its $25 minimum deposit.
You should be aware that the minimum deposit is not enough to prevent monthly fees from stacking up.
You'll pay a $5 fee each month unless you meet one of the following requirements:
Use auto-save to automatically transfer at least $25 from your Bank of the West checking account each month.
Maintain an average monthly balance of $300 ($50 in Minnesota).
Have a primary account holder who is 18 years old or younger.
If you cannot sign-up for auto-save and you are over 18, it would be best to wait until you can afford to maintain the $300 balance.
The last thing you want to happen with your savings is to watch it get taken away by fees.
Watch Out for Other Fees
The Bank of the West Classic Savings Account charges a number of fees that you should be aware of.
Besides the typical fees, such as wire transfer fees, there are a variety of online transaction fees.
If you want to transfer money to an external account you'll pay a $3 fee per transfer.
If you need the transfer to happen overnight, you'll pay a fee of $10 instead.
There are also significant fees to use bill pay services.
Same day online bill pay services cost $10.95 per transaction while overnight check bill pay services cost $17.50 per transaction.
Federal law also limits the number of automatic and online transactions you can make with a savings account.
If you make more than six automatic or online transactions in a statement, each excessive transaction will incur a $15 fee.
These fees can add up quickly, so be careful with how you use your savings account and try to avoid fees.
Bank of the West Classic Savings Account Fees
| Type | Fee |
| --- | --- |
| Monthly Maintenance Fee | $5 |
| Excess pre-authorized withdrawals, transfers or checks | $15 each |
| Statements with check copies &/or deposit slips only | $2/Statement |
| External transfers (standard 3 days) | $3 |
| External transfers (next business day) | $10 |
| Incoming wire transfer (domestic) | $15 |
| Outgoing wire transfer (domestic) | $35 |
| Stop Payment Fee | $35 |
Avoid Headaches with Automatic Overdraft Transfers
If you have a Bank of the West checking account, you can link your savings account to set up overdraft transfers.
Usually, when you overdraft your checking account, your balance will go negative and you'll be hit by a $35 fee.
If you set up overdraft transfers from your Classic Savings Account, you can avoid some of the pain.
Instead of causing your balance to get negative, money will automatically be moved from your savings account to your checking account.
That will avoid the overdraft fee, which is charged each time you overdraft your account.
Instead, you'll pay a $12 fee for the overdraft transfer.
This fee will only be charged once per day, so if you would have overdrawn multiple times in a day, it can be a big savings.
One thing to be aware of is that an overdraft transfer counts towards the six transactions per statement limit.
If you make too many overdraft transfers in one statement, you could see an excessive transaction fee on your account.
Save for the Future with Auto-Save
When you open your Bank of the West Classic Savings Account you'll get access to the auto-save feature.
With auto-save you can track specific financial goals, like saving for a vacation.
You can then set up an automatic transfer from your checking account to your savings account so you can work towards your goal.
As a bonus, if you use auto-save to save at least $25 per month, your savings account's monthly maintenance fee will be waived.
Save on Your Home Equity Line of Credit with Automatic Payments
If you have a home equity line of credit from Bank of the West, you can use your Classic Savings Account to save even more money.
If you sign up for automatic loan payments from your savings account, your HELOC's interest rate will be reduced by 0.25%.
Depending on your HELOC balance, that can be a huge savings.
The automatic payment will count towards the six transactions per statement limit. Keep that in mind when using your account to avoid paying unnecessary fees.
How Does It Compare?
Savings accounts are the second most common type of bank account in the United States.
That means that a lot of banks offer savings accounts.
When you're looking to open a savings account, you should consider all of your options.
And make sure not to restrict your search to just the local banks, online banks can be a good alternative.
Online banks can offer great deals because they don't have to operate costly physical locations.
That lets them charge lower fees and offer interest rates as much as 100 times higher than physical banks can offer.
In addition to interest rates and fees, take the following factors into account when comparing accounts:
ATM access
Sign-up bonuses
Online and mobile banking features
The Final Verdict
In the end, the Bank of the West Classic Savings Account offers few benefits and a lot of costs.
Unless you're planning to take heavy advantage of the HELOC rate discount, you'd be better served with another savings account.
Consider an online bank with fewer fees and better interest rates.