BB&T Online Savings Account Review
Find out how the BBT eSavings Account compares to the top savings accounts from online banks when it comes to interest rates and fees.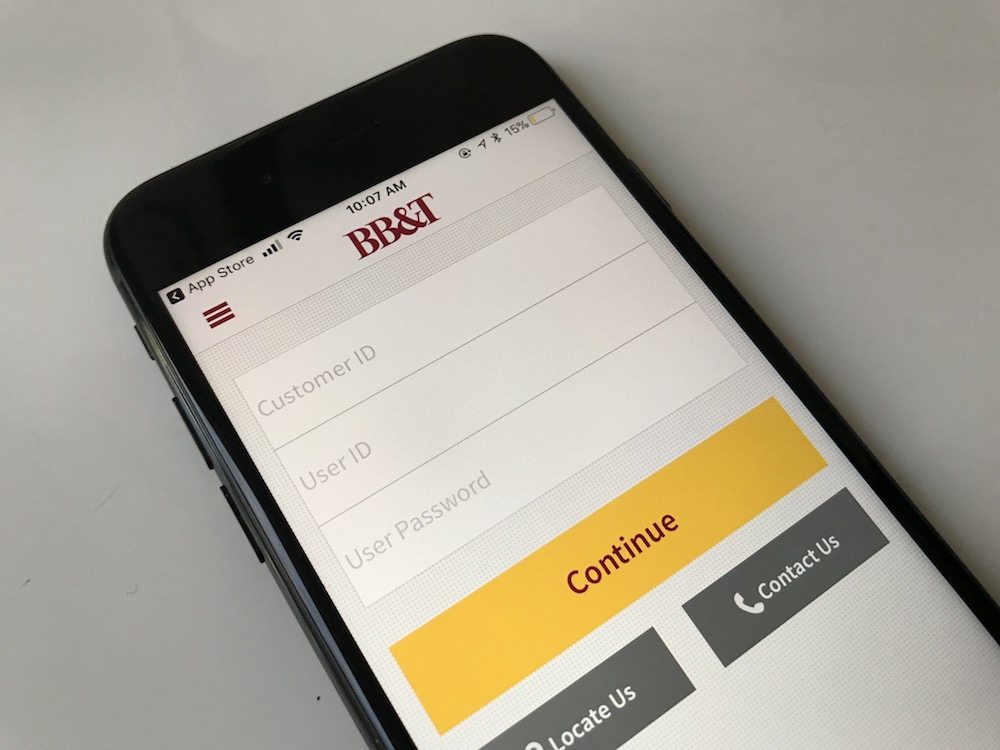 The BB&T eSavings account is a hybrid online/in-person bank account.
It gives you the flexibility of managing your account online or from your phone.
It also offers the personal service that you can get by visiting a physical branch of the bank.
In this review, learn more about the account and compare to it other popular savings accounts to see if you should consider it for yourself.
Poor Rates for an Online Account
Savings accounts serve two purposes. The first is to keep your money safe.
The BB&T eSavings account has the covered thanks to its coverage from the Federal Deposit Insurance Corporation.
The FDIC insures bank account balances, up to a maximum of $250,000. If the bank goes out of business or is otherwise unable to return your money, the FDIC will reimburse you.
The other reason to open a savings account is to earn interest on your savings.
When you deposit money in your savings account, what you're really doing is making a loan.
You lend money to the bank by depositing in your account, and the bank pays interest on the balance.
The bank then lends some of that money to its other customers, collecting interest of its own.
The interest that you earn on your savings account is important.
Outside of the fees they charge, savings accounts don't differ much from bank to bank.
That means there's no reason you shouldn't look for the bank with the best interest rate.
BB&T eSavings Account Pros & Cons
Pros
Cons

No monthly fee or minimum balance
Can be used for overdraft protection
Access to physical branches
Mobile apps available

Interest rate is much lower compared to online savings accounts
Savings rate not high to fight inflation
Also, the interest rate is important because of inflation.
If your savings account offers an interest rate that is less than the inflation rate, you're actually losing money by keeping it in the account.
That's because the value of each dollar in the account is going down over time and the earnings aren't enough to keep up.
Unfortunately, the BB&T eSavings offers a paltry interest rate that is in line with other physical bank's offerings.
You're quite likely to lose out to inflation by keeping your money at BB&T.
If you want to earn a good interest rate, look for an online savings account.
No Minimum Deposit and No Monthly Fees
The major benefits of the BB&T eSavings account are that it has no minimum deposit requirement and no monthly fee. That makes it a good choice for savers who are just starting out.
Many banks require that you have a certain amount of cash to open an account to make it worth the expense of managing and tracking the account.
It's easier to spend cash on hand than it is to spend money you've put into savings. That's why it's a good idea to open a savings account as soon as possible, which BB&T lets you do.
Another tactic that banks use to reduce the cost of tracking and managing savings accounts is fees.
Many banks will charge a monthly fee to keep an account open. They then offer a series of hoops you need to jump through each month to get the fees waived.
The BB&T eSavings account makes things easy, charging on monthly fees at all.
Other Fees
One downside of online savings accounts is that federal law mandates an excessive activity fee on them.
If you make more than 6 withdrawals or transfers out of an online savings account, you must be assessed a fee.
BB&T charges a much smaller fee than most online banks for excessive transactions. That makes it hurt less if you have to make one extra transfer in a month.
The other catch is that transactions made at ATMs or in person do not count towards the six transaction limit. You can dodge the fee completely by making withdrawals in person rather than online.
Overdraft Protection
If you have a checking account at BB&T Bank you can use your BB&T eSavings account for overdraft protection.
If you use your debit card to make a purchase but don't have money in your checking account to cover it, overdraft protection will kick in.
BB&T will automatically transfer enough money from your eSavings account to your checking account.
There is a fee for this service, which will be charged once per day for every day an overdraft protection transfer occurs. The standard fee is $12.50, but it can be reduced.
BB&T Elite Gold account holders get two free overdraft transfers per billing cycle. After that, the fee $9.
The Elite Gold checking account charges a $30 monthly fee unless you meet one of the fee waiver requirements.
The fee will be waived if you have a total balance of $25,000 at the bank. It can also be waived if you have a loan of $150,000 or more.
Customers with a BB&T Wealth Vantage or Asset Management account get unlimited free overdraft transfers.
If you do all your banking with BB&T, this can be a great benefit to have. As is common with financial service companies, the higher your balance, the fewer fees you'll pay.
How Does It Compare?
BB&T is but one of many banks that offers savings accounts.
If you're trying to decide where to put your savings, consider these competing options:
Synchrony Bank High Yield Savings
Synchrony Bank's High Yield Savings account is designed to be an easy to use savings accounts. It offers highly competitive interest rates on all balances.
How much interest you earn is based on your account's balance. Higher balances mean higher interest rates, but sometimes two or all three tiers will offer the same rate.
It's easy to deposit money in the account by sending a check in the mail, through your phone, wire transfer, or direct deposit. You can withdraw cash from any ATM or by phone.
You can also manage the account online or through your phone.
Because it has no minimum deposit, Synchrony Bank's High Yield Savings account is great for new savers.
Synchrony doesn't charge a monthly fee, so you can open the account as a first step towards building up your savings.
Goldman Sachs Bank USA Online Savings
Goldman Sachs Bank USA offers an online savings account that offers one of the most competitive interest rates to all account holders with no balance tiers to worry about.
There's no minimum deposit required to open the account and no maintenance or transaction fees. You can make deposits by wire transfer, direct deposit or mobile check deposit.
When you want to make a withdrawal, you need to transfer the money to another bank electronically or by wire.
You don't get an ATM card to use with the account. That can make the account difficult to use for people who like to use cash. People who rely more heavily on digital transactions or credit cards won't have as much trouble.
UFB Direct Premium Savings
The UFB Direct Premium Savings account is designed to appeal to high balance consumers looking for a good return on their savings.
Though the account has a minimum deposit requirement of just $100, you need a minimum of $25,000 to earn the best interest rate.
The rate from UFB exceeds most other online banks, making it perfect for people whose main concern is the return.
Because the Premium Savings account is a premium financial product, it comes with a number of additional features.
You'll get a free ATM card that lets you manage your account on the go.
You can also make transfers online or through UFB's MyDeposit app.
If you prefer to send deposits through the mail, UFB will provide the deposit slips and postage-paid envelopes for free.
You'll also get access to FinanceWorks, a budgeting tool from Quicken. You can use it to track your income and spending, as well as other aspects of your personal finances.
Final Verdict
In the end, the BB&T eSavings account isn't the best choice for most consumers.
It offers basic online banking functionality, but without the great interest that online accounts bring.
If you already have other accounts with BB&T and you want to keep your financial life in one place, it isn't a bad choice.
If you're just starting to open your first bank accounts or don't mind having accounts at multiple banks, consider another option.
An online bank that offers a full range of financial services, including checking accounts and loans would be a good choice. Especially for people who want all their accounts in one place.
If that's your goal, consider Ally Bank, UFB DIrect, or Capital One 360.
Compare Best Accounts Now