BBVA Money Market Account Review
Learn more about the fees, features, and interest rates of the BBVA Money Market account. Compare to the top online savings accounts.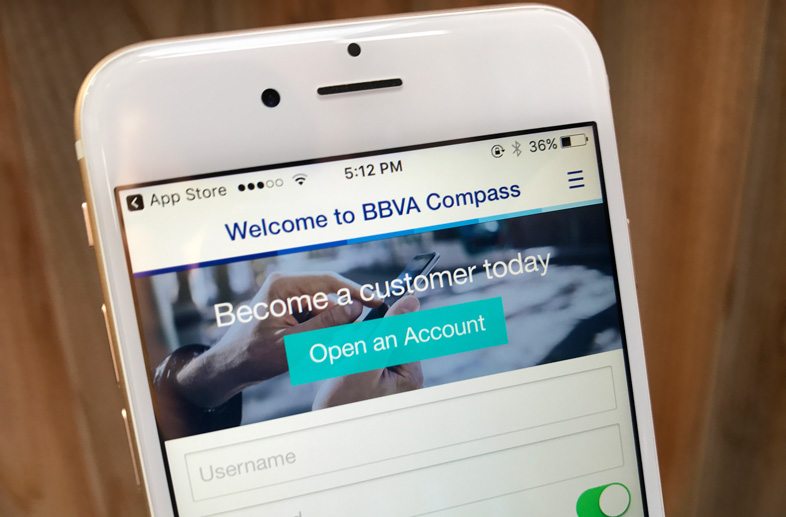 By now, nearly everyone knows how important it is to have a savings account.
Whether you want to save for your retirement, put away money in case of an emergency, or prepare for life events like a wedding or vacation, having some cash stashed away can just make life easier.
However, it can be difficult choosing where to bank and which type of account you should choose to hold your life savings.
Some of the most important choices you'll need to make before choosing a bank are whether or not leaving your money with a major bank or an online bank is better for your situation.
BBVA is considered a major bank with actual branch locations, which could be considered a benefit to people living in the area.
If you're considering opening a savings account or money market account, in this review learn what you should know about the BBVA Money Market account to get you started.
High Interest Rate is Temporary
This account provides a very competitive rate that is unlike most banks with large branch networks.
However, the big catch is that the high APY is only applicable for the first year from account opening. Afterward, the APY varies and it is much lower than the introductory rate.
BBVA Compass ClearChoice Money Market Account Pros & Cons
Pros
Cons

Free debit card available
Access to physical branches
Mobile apps available

Monthly fee
Competitive interest rate only applies for the first year
Ways to Avoid the Monthly Fee
Unlike many online savings accounts, the BBVA Money Market account has a monthly fee of $15.
You can waive this fee with one of the following: the minimum daily collected balance of the quarter is $10,000 or more or if you have automatic, recurring monthly transfers of $25 or more from a BBVA checking account to your money market account.
The minimum daily collected balance of the quarter is $10,000 or more
Have automatic, recurring monthly transfers of $25 or more from a BBVA checking account to your money market account
Although it doesn't seem like much, $15 per month for a money market account is a little on the high side, especially when you consider how many accounts with no fees at all are available.
Still, if you already bank with BBVA and set up a transfer between the two accounts, you can avoid paying this fee and save yourself some money.
Fortunately, you're most likely to keep $10,000 in the account anyway -- in order to earn the top interest rate on the account.
There is also an early account closing fee of $25 if you close the account within 180 days of opening it. And, an excess transaction fee of $10 for each withdrawal over six per statement cycle.
ATM card is available
This account does come with an ATM card that allows you to withdraw cash in the event you need to do so. Many money market accounts tend to offer this as a feature.
When you withdraw cash from a BBVA ATM, there is no fee. However, if you use a non-BBVA ATM, you'll be charged a $2.50.
Furthermore, remember that the owner of the ATM can also apply a surcharge -- making it very expensive to withdraw cash from an out-of-network ATM.
BBVA Compass ClearChoice Money Market Account Fees
| Type of Fee | Fee |
| --- | --- |
| Monthly Maintenance | $0 |
| Excess Withdrawal | $10 |
| Non-BBVA ATM Withdrawals | $2.50 |
| Overdraft Fee | $38 |
| ATM Card Replacement with PIN | $10 |
| Incoming Wire Transfers | $15 |
| Domestic Outgoing Wire Transfer | $25 |
| International Outgoing Wire Transfer | $45 |
BBVA Money Market vs. Competitors
With many online banks able to provide savings and money market accounts with amazing interest rates and low fees, you can expect there to be plenty of other great choices to pick from.
See how this BBVA account compares to its strongest competitors:
Synchrony Bank High Yield Savings
This account offers a fairly high interest rate without any tier level requirements. This means that no matter how large or small your balance is, you'll earn one of the highest savings rates available.
The Synchrony Bank High Yield Savings account also has no monthly fees or minimum deposit requirements.
Plus, you can access your funds through an ATM card if you need cash fast.
Goldman Sachs Bank USA Online Savings
There are quite a few differences between the Goldman Sachs bank account and the BBVA account. For starters, there's no minimum deposit fee, so you don't have to worry about having at least $25 to open an account.
Further, there are no transaction fees or interest rate tiers. No matter what your balance is in the account, you'll earn an a market-leading interest rate.
On the downside, you can't access your funds from an ATM. Instead, you'll have to choose from an electronic transfer, wire transfer, or deposit by check if you want to withdraw your money.
Final Verdict
Although the BBVA Money Market account has its benefits – especially if you live near a branch and already bank with BBVA, there are many other banks online that offer better interest rates with fewer fees.
For people who want to start building their savings accounts, many of the online banks available are better options.
Further, if you don't have a lot to start out with, a tiered savings account option isn't going to be the best account.
The BBVA account does allow you to withdraw from a local branch or an ATM, which isn't a feature you have with all savings accounts especially those that are exclusively online.
When you're looking for opportunities to start a savings account, you don't want to take a chance on an account that could cost you more to keep open than you'll earn from interest.
For these reasons, the BBVA Money Market account is only going to be ideal for people with large balances to deposit, who can set up an automatic transfer from a BBVA checking account to avoid paying the monthly fee.
Compare Best Accounts Now
You might also like