Get $100 Bonus Deal for Opening Savings Account at CIT Bank
Learn more about CIT Bank's sign-up bonus of up to $100 for new customers who open a High-Yield Savings Account, which offers a great interest rate.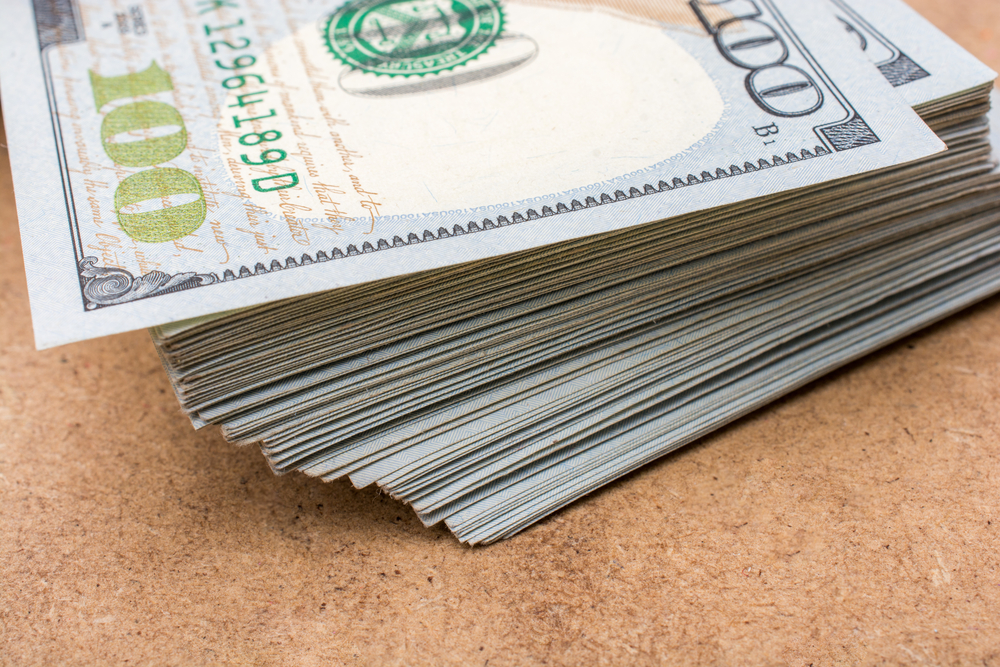 Update: This offer has expired. See the bank deals page for other savings account promotions that might interest you.
Give your savings an extra boost with one of the top sign-up offers available right now. With CIT Bank Platinum Savings Account, you can get a large cash bonus in addition to a market-leading savings rate.
Find out how this online savings account can help you make a big push towards achieving your savings goals.
Account Bonus Details
It's important that no matter which bank or account you choose, that it does more than just hold your money. If this were all you needed, you could just stuff your cash under your mattress. Some of the bonus details you get when you open a savings account with CIT Bank include the following:
Balance Requirements
In order to qualify for this special bonus offer, you need to open an account with a minimum deposit of $100 by September 8, 2017. Make sure you also fund the account within 30 calendar days of opening the account.
Terms and Conditions
There is only one bonus per customer, and if you open multiple accounts, you are only eligible for a bonus on one account. It's important also to note that the lowest average monthly balance from among the first three full monthly statement cycles will determine your cash bonus amount. So for instance, for the first tier bonus, you have to maintain at least a minimum average monthly balance of $15,000 for three full monthly statement cycles
The funds you use to earn the cash bonus also have to be new funds and not funds you already have in an existing CIT Bank or OneWest Bank account.
Account Details
Besides the bonus opportunities and the higher than normal interest rate, you should also be aware of the many other account details that come with a high-yield savings account with CIT Bank.
No monthly fees
There are no fees to open a savings account with CIT Bank and there are no monthly maintenance fees.
When compared to other leading bank accounts, this can save you hundreds of dollars per year, which only minimizes the value of the interest you earn. You also get features such as personalized service by phone or email as well as 24/7 access to your accounts either online or on your mobile device.
High Yield Savings Account
This savings account currently offers the highest savings rates. Further, interest is compounded daily to maximize your earning potential.
To give you an idea of just how much more you earn with this account, popular big banks like Wells Fargo, Chase, and Bank of America, only offer interest rates of 0.01% APY. In fact, the CIT Bank savings account offers returns of more than 17x the national average APY.
When it comes to creating or building your future, you can't overlook one of the highest interest rates available, no matter how much you have to start with.
CIT Bank Savings vs. The Competition
CIT Bank is one of the only (if not the only) online bank offering a sign-up bonus of as much as $100 cash just for opening a savings account. If your cash is currently held at other banks and earning as little as 0.01% APY, you simply can't pass up the opportunity you have with a CIT Bank account. It only makes sense to take advantage of the higher interest rates and the cash sign-up bonus.
Here's how a CIT Bank savings account compares to other leading savings accounts.
Ally Bank Online Savings Account
This is another popular online bank account that offers a high interest rate. Although you get many of the same features with an Ally savings account, it is still a slightly lower interest rate, and you also don't get the additional cash sign-up bonus that you might get with CIT Bank.
Capital One 360 Performance Savings
Capital One 360 Performance Savings Account offers a much lower APY, which means it will take a little longer to earn the same amount of interest you would earn with CIT Bank in a shorter time. This account also includes similar features, but with one exception, there is no minimum deposit required to open an account. There are also features available to help you save and track your goals. There is also no special sign-up bonus for new accounts.
Capital One 360 Money Market Account
Capital One 360 also offers a money market account that offers different interest rates based on the deposit balance. On balances of less than $10,000, the interest rate is low. However, if the balance is $10,000 or more, the interest rate almost doubles.
Synchrony Bank High-Yield Savings
Synchrony Bank offers a stellar savings rate with the option of an ATM card. It has no minimum balance requirement and no monthly service fees. There is also no special cash bonus when you open an account.
High-Rate, Cash-Bonus Combo Hard to Find Elsewhere
Although there is no shortage of banks offering savings accounts, CIT Bank is one of the few banks available that offers an amazing interest rate and a lucrative sign-up cash bonus.
Look no further for an online savings account to provide that extra push for your savings goals, whether it's to save for your child's future, your wedding, your own retirement, or just to have a stash in case of an emergency.