HSBC Direct Savings Account Review: Best for Growing Your Savings?
Compare the interest rates and account fees of the online savings account from HSBC Direct to other online banks.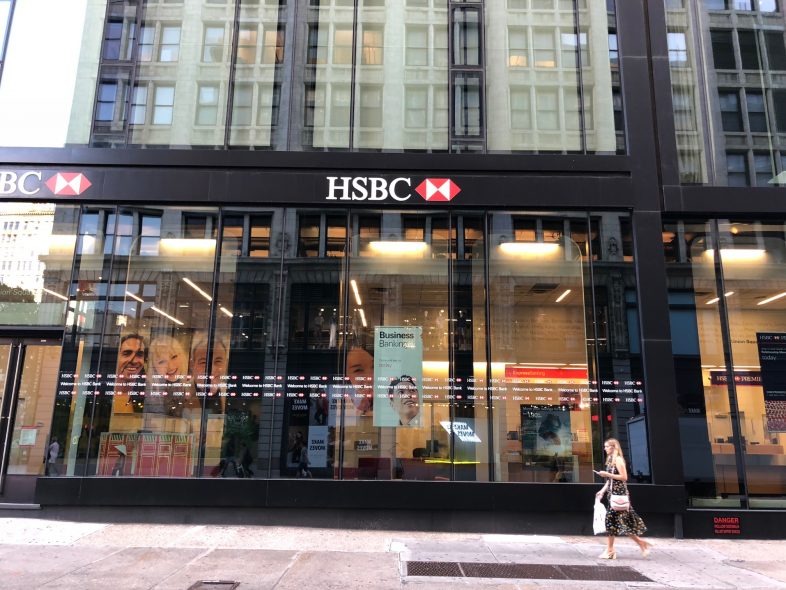 Savings accounts are an important part of people's financial lives.
They offer a good place to store your extra money while keeping it safe. They also pay interest, allowing you to grow your savings over time. Their features have made them the second most popular type of bank account in the United States.
Banks often use their savings accounts as a method of attracting new customers. Banks are constantly competing with each other, so they regularly change their account features, interest rates, and sign up bonuses.
This is good news for consumers because it means you can shop around to find a good deal on a savings account.
HSBC, a British multinational, offers online savings accounts to American customers through HSBC Direct.
In this HSBC Savings Account review, we'll compare rates, fees and services to other national and online banks.
HSBC Direct Savings Account Account Pros & Cons
Compare Savings Options
Be sure to check out more savings accounts worth considering:
High Savings Rate
The HSBC Direct Savings account offers a competitive savings rate that aligns with much of the savings rates offered by other online banks.
Compared to savings rates from traditional banks, you'll notice a major difference in your interest earnings and the growth of your savings balance.
After all, the savings rate is probably the most important factor in your decision for choosing a savings account.
The high APY on this online savings account is a compelling rate.
$1 Minimum Deposit and No Monthly Fee
The HSBC Direct Savings Account does not charge a monthly fee. There's no minimum balance to meet to avoid the fee and no hoops to jump through.
The only requirement that you must meet to open the account is that you have to make a $1 opening deposit. Future deposits can be smaller than $1.
Other Fees
Monthly fees are the most common type of savings account fee, but they aren't the only fees that you might face. Though most of these fees are uncommon, it's good to be familiar with the fees that you might be charged.
HSBC Direct Savings Account Fees
| Type of Fee | Fee |
| --- | --- |
| Monthly Maintenance | $0 |
| Excess Withdrawal | $0 |
| Domestic Incoming Wire Transfers | $15 |
| Domestic Outgoing Wire Transfer | Varies |
Mobile App Limits
As an online bank, the primary way that customers interact with HSBC Direct is through the HSBC Direct app.
The app gives you full access to your account, making it easy to manage and view everything you need to see. You can make deposits, set up transfers, and view your transaction history from any phone that has the app installed.
The easiest way to make a deposit to your HSBC Direct Savings Account is using the mobile check deposit feature. When someone writes a check to you, all you have to do is sign it, take a picture of it, and input some basic details. HSBC will verify the check and add the money to your account.
Take note that there is a limit to how much money you can deposit using the HSBC Direct app.
You may make up to:
$3,000 in mobile deposits in a single day, and
Up to $5,000 in a single month
If you want to deposit more to the account, you'll have to use an alternative method such as electronic transfers or wire transfers.
Money Management Tools
HSBC offers special money management tools to help you organize your finances. Both you and HSBC benefit when you are able to save more, so HSBC tries to make it easier for you to find money to deposit to your savings account.
When you log in to your account you will see the option to open your Money Management Tool. You'll be greeted by a dashboard that shows your average monthly income, average monthly expenses, and the progress you've made towards any goals you've set.
The tool will automatically break down your expenses into fixed and non-fixed expenses. This can help you find areas where you can cut down and save money.
Once you've decided how much you'd like to spend, you can input those numbers into the tool. It will automatically track and categorize your expenses so you can see what you're spending money on and how well you are keeping to your budget.
You can also use the tool to create goals. You can choose from pre-set goals such as travel, buying a home or saving from retirement.
You can also create custom goals.
Enter the amount you'd like to save and when you'd like to meet your goal. The tool will automatically calculate how much you need to save each month to reach the goal. It also provides information on how saving more or less will impact how long it takes to meet your goal.
You can set multiple goals for different purposes. The goals dashboard gives you an easy way to see your progress towards each of your goals.
If you want another way to keep on top of your money, you can also set up e-mail alerts. These alerts can be triggered by a wide variety of events, such as upcoming bills, low balances, or suspicious account activity. This makes it much easier to keep track of your money.
How It Compares
When you're in the market for a new savings account it's very easy to get overwhelmed by the number of options available.
Even though it's hard to choose, it's worth taking the time to go through all of the options. If you find the right savings account, it can make a big impact on your ability to save and how quickly your savings account's balance grows.
One of the first things you should look at in a savings account is its fee structure. You should never pay a maintenance fee if you can avoid it. For that reason, you should look into online savings accounts. Most online banks don't charge maintenance fees.
Online banks also offer high interest rates, which should be the second thing you look for. Choose the account with the highest rate possible, assuming the fees and other features are similar. Settling for a lower rate is giving up free money.
Finally, consider the special features that each account offers. Some savings accounts, like the HSBC Direct Savings Account, give you free money management tools. Others might give you discounts, rewards of meeting savings goals, or the ability to manage your account from an ATM.
Regardless of the specific features, you need to think about the value of those features to you. Some people will find overdraft protection very valuable.
People who never overdraft their checking account probably don't care about whether that feature is available or not. Account features are the most subjective thing to compare, but they can make what seems like an average account into the perfect account for you.
The Final Verdict
The HSBC Direct Savings Account is a great choice for most people. It pays a great rate of interest and has no monthly fee to worry about.
Its greatest downside:
The daily and monthly deposit limits may be restrictive. But, if you don't expect to ever reach those limits, there's little reason not to open an account with HSBC Direct.