HSBC Everyday Savings Account 2022 Review
Learn about the features and fees of the HSBC Everyday Savings Account to see if this basic savings accounts is right for you. Find what you have to do to avoid the monthly fee. Compare it to the top savings accounts from online banks.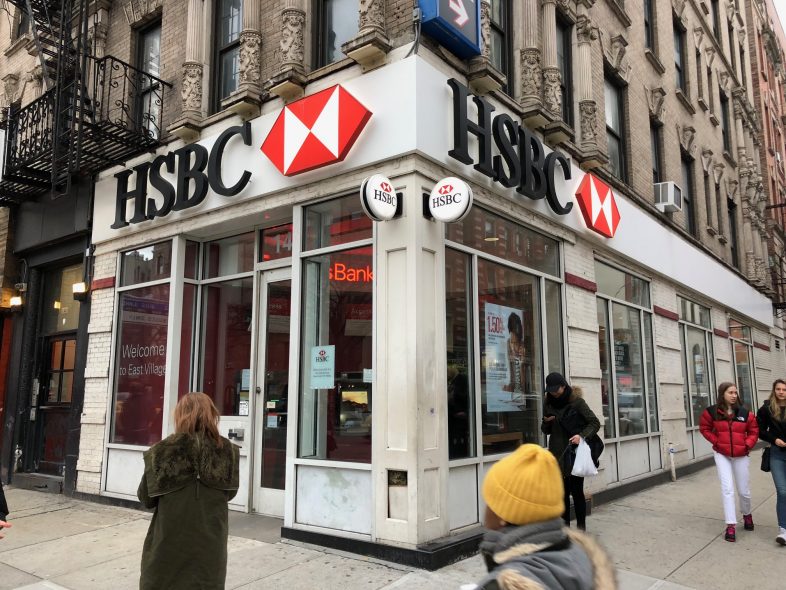 HSBC Bank
Savings accounts are the second most popular type of account in the United States, with only the checking account being more prevalent.
As their name implies, savings accounts are a great way to save money. You can use one to safely store your money at a bank while earning interest on the balance.
Because savings accounts are so common, banks compete to offer the best account to draw more customers than their competitors. That leaves you with a lot of options to choose from, but knowing which account is the best can be difficult.
HSBC Bank operates 230 branches across in the Northeast and is headquartered in New York City. Its strong presence in banking means that you're likely to consider it as your bank.
One of the many services it offers to customers is the HSBC Everyday Savings Account, a basic savings account from the bank.
In this review, learn about its features and fees and compare them to those of other savings accounts to find out if this savings account is right for you.
Earn a Low Rate of Interest
People who open a savings account generally have two primary goals: security and interest earnings.
HSBC Everyday Savings Account Pros & Cons
Pros
Cons

Ability to automatic savings transfers
Good for overdraft protection
Mobile apps available

Monthly fee applies (can be waived)
Very low interest rate
FDIC insurance
The HSBC Everyday Savings account is a safe place to put your money. The balance of the account will be insured by the Federal Deposit Insurance Corporation (FDIC) up to $250,000 per account ownership type.
While it is very unlikely for a large bank such as HSBC to fail, it is nice to know that such a large amount of your money will be protected from bank failure.
Interest rate
Banks pay interest because the deposits that you make to your account are, in effect, loans to the bank.
They take the money that their customers deposit and use it to help fund loans to borrowers, such as someone else's mortgage or car loan. The bank will charge borrowers interest for the privilege of borrowing money.
That revenue helps to pay for employee's salaries, maintenance, rent, and other costs. Some of it goes toward paying interest on your savings.
You want to find a savings account that pays a high rate of interest.
Unfortunately, while the HSBC Everyday savings account is a safe place for your money, it does not pay much interest at all. You don't have much chance of beating the inflation rate with this account.
Avoid the Monthly Fee With a $500 Balance
Many banks have begun to charge monthly service fees to keep an account open. Banks charge these fees to compensate for the costs of maintaining these accounts.
They also charge these fees to incentivize their customers to act in ways that let the bank generate more profit. The banks provide these incentives by offering ways to waive these maintenance fees.
Avoiding these fees is very important because they can quickly eat up the balance of your account. It is incredibly difficult to earn enough interest to outpace maintenance fees, so avoiding them is the best thing to do.
The HSBC Everyday savings account charges a monthly fee of $5. There is one way to waive the monthly fee: maintain an average balance of $500 in the account. If the average balance falls below that amount for a given statement period, you'll be assessed the $5 fee.
If you have the money to keep in the account, avoiding the fee is relatively easy. If you don't have $500 to spare, you don't have any other options for avoiding the fee. In that case, you're probably better off with a different account.
Other Fees
The most common fee you'll face is the monthly maintenance fee, but there are other fees to be aware of.
Some of the fees that might be charged on the HSBC Everyday savings account are:
HSBC Everyday Savings Account Fees
| Type of Fee | Fee |
| --- | --- |
| Monthly Maintenance | $5 |
| Excess Withdrawal | $0.75 after the 3rd (for those with avg. monthly balance of <$1,000) |
| Stop Payment Fee | $30 |
| Returned Item Fee | $10 |
| Non-Sufficient Funds Fee | $35 |
| Domestic Incoming Wire Transfers | $15 |
Easy Access Via Online/Mobile Banking
The HSBC Everyday savings account is primarily an online savings account. That means that you're intended to do most of your banking with the account through the web, rather than by visiting a branch.
HSBC makes this easy by offering easy access through its website and mobile applications.
You can install the HSBC app on iOS and Android phones and use it to do all of your banking.
You can check your balances, view previous transactions and deposit checks from anywhere, at any time.
Mobile check deposit limits apply:
Daily: Up to $3,000
Monthly: Up to $5,000
There are no limits on the number of checks to deposit -- only the dollar limits apply.
Automate Your Savings
The point of opening a savings account is to use it to save money. Whether you're building an emergency fund or saving towards a goal like buying a car or taking a vacation, the best way to save is to make small additions to your account over time.
The Everyday savings account has an easy to use automated transfer system that you can use to save every month without having to think about it.
You can set up recurring transfers into the account from the bank's website. You can have the transfers recur as often as you'd like, for as long as you'd like.
You can specify an end date for the recurring transaction or you can let it go on until you cancel it. This makes saving much easier since you won't have to think about it.
The Competition
When you're looking to open a new savings account, you should make sure you take the time to shop around. You can get a savings account from nearly every bank in the U.S., and banks compete for customers by trying to offer the best account terms.
By taking the time to compare your options, you can get a better deal on your savings account
The first thing to look at when comparing savings accounts is their fee structures. The point of a savings account is to keep your money safe. Can you really say your money is safe if recurring fees eat away at your balance?
Look for an account that doesn't charge any maintenance fees. Many banks offer no-fee accounts, so one shouldn't be hard to find. If you can't find a no-fee account to your liking, at least make sure you can easily meet the fee waiver requirements of the account you do choose.
Next, look at the interest rates offered by the accounts you're comparing. All else being equal, always choose the account that pays more interest. The higher the interest rate, the faster your savings will grow, and you want your savings to grow as quickly as possible.
Finally, consider the special features offered by the different accounts. Some banks offer special features like special savings programs or access to financial management software. How much you value these features will depend on your personal situation.
Where else to look
When you're doing your comparisons, don't be afraid to consider an online bank or a local credit union.
Credit unions are community-focused and can often provide special features that are valuable for people in your area. They can also customize some features of the account to your needs.
Online banks cost much less to run than traditional banks do. That lets them charge lower fees and pay more interest. That makes them worth considering.
The Final Verdict
The HSBC Everyday savings account is relatively underwhelming. It offers a poor interest rate and still charges a monthly fee, with only one way to avoid the fee.
Unless you have other accounts with HSBC, there isn't much reason to choose this account.
If you're just looking to open a savings account and don't care what bank you use, look into other options, such as an online savings account.
Compare Best Accounts Now