SunTrust Bank Essential Savings Account Review
Learn more about the basic SunTrust Bank Essential Savings Account and see how its interest rates and fees compare to savings accounts from top online banks.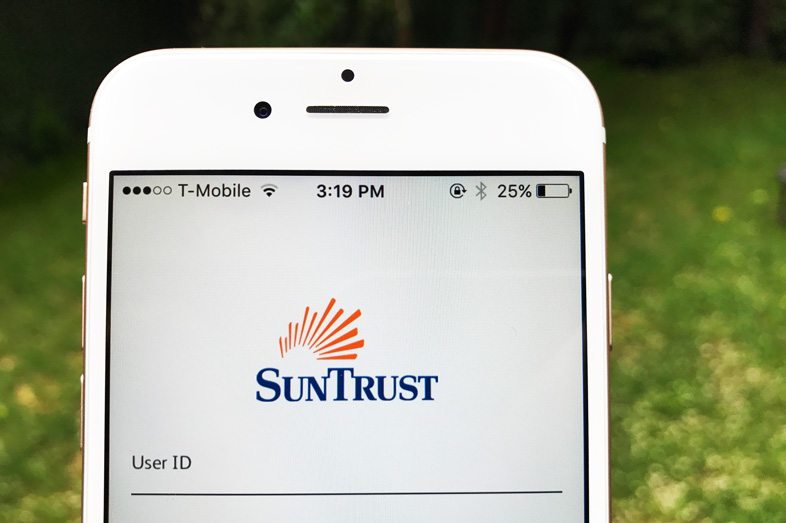 SunTrust Bank is a brick-and-mortar bank with locations in 11 states and Washington D.C. SunTrust offers three savings account options, plus certificates of deposit if you're saving for the long haul.
The Essential Savings Account may appeal to people who may be saving for the first time, or want to save without a lot of fuss. Here's a quick rundown of the account's best features:
No minimum opening deposit
Earn interest on your savings
No monthly maintenance fee
The list is short and simple, which might appeal to someone who wants to make saving as easy as possible.
In this SunTrust Bank Essential Savings Account review, we'll compare rates, fees, and services to other national and online banks.
Earning Interest With Your Savings Account
If you're saving money at a bank, you want to earn some interest on what you're stashing away.
The Essential Savings Account is an interest-bearing account, meaning you can use it to grow your money. That growth may not come quickly, however.
SunTrust Bank Essential Savings Account Pros & Cons
Pros
Cons

Physical locations
No monthly maintenance fee
Mobile app available
No minimum deposit required
This account's interest rate is similar to what you'd at other brick and mortar banks.
That is to say, the rate probably isn't going to wow you.
Even if you're depositing a lot of money in one of these accounts, the interest payout is still going to be on the low end.
The rates aren't tiered either. You always earn the same annual percentage yield, regardless of your balance.
SunTrust's Select Savings Account offers tiered rates, if that's something you're looking for.
This account does have higher fees, however. And the minimum opening deposit is higher, at $100, versus no minimum deposit for the Essential Savings Account.
An online bank may feature much higher interest rates, with minimal fees, due to their lower overhead costs.
The difference is that you don't have the same access to branches with an online bank. If it's interest you're after and visiting a branch isn't a priority, an online bank may be more your speed.
Skip the Monthly Maintenance Fee
Some traditional banks charge a monthly maintenance fee for savings accounts.
This fee eats into your interest but depending on the bank, there may be ways to get around it.
For example, the bank might waive the fee if you maintain a certain minimum balance or link your savings to a checking account.
The Essential Savings Account eliminates those headaches.
This account has no monthly maintenance fee. You can keep a high balance in your account, or a low one. Either way, you won't be penalized.
That's a nice plus that not all brick and mortar banks offer. And if you're not saving a lot, at least to start, you might appreciate being able to hang on to all of your money instead of giving some of it to the bank in fees.
Of course, an online bank may offer an even better deal if you want to pay as little in fees as possible.
Are There Any Extra Fees or Costs?
The Essential Savings Account doesn't have a monthly maintenance fee. Overall, the fees are relatively low.
For example, you'll pay $3 a month for paper statements. You can get around this, however, by enrolling in paperless statements.
Some banks charge excess withdrawal fees for savings accounts.
If you didn't already know, savings accounts are subject to federal Regulation D rules.
These guidelines dictate how often you can withdraw money from a savings account each month. Regulation D sets the limit at six.
If you go over that limit, your bank can charge you an excess withdrawal fee. The bank could also close your account or convert it to a checking account.
At SunTrust, there's no excess withdrawal fee for the Essential Savings Account.
That means if you slip up one month and make too many withdrawals, you won't pay a price for it.
The fee does apply to Select Savings Accounts and Signature Money Market Savings Accounts, however.
SunTrust reserves the right to close your account, or switch you over to a checking account if excess withdrawals become a regular habit.
If you sometimes struggle with pulling money out of your savings, you might be better off building up a cushion in your checking account first.
That way, you've got extra cash in place so you don't have to draw against your savings to pay the bills or cover other expenses.
SunTrust Bank Essential Savings Account Fees
| Type | Fee |
| --- | --- |
| Monthly Maintenance Fee | $0 ($3 paper statement fee) |
| Excess pre-authorized withdrawals, transfers or checks | $4 each after 2 per month (waived with $2,500 daily balance) |
| Statements with check copies &/or deposit slips only | $5/Statement |
| Incoming wire transfer (domestic) | $20 |
| Outgoing wire transfer (domestic) | $20 |
| Stop Payment Fee | $36 |
Are There Any Special Features for Savers?
With some savings accounts, you get more than just interest on your money.
For example, you might get a relationship bonus rate if you've already got a checking account with the same bank.
Or you might get a cash bonus for opening a new savings account.
The SunTrust Essential Savings Account unfortunately doesn't offer those kinds of perks.
This account is a very basic way to save, without lots of extras.
You can use Balance Alerts to track your savings goals, or schedule automatic transfers from a SunTrust checking account into your savings but that's about it.
That might not matter to some savers but it may to others.
As you're comparing savings accounts, think about what you want your account do for you, and whether having a lot of bells and whistles matters.
Should You Choose an Online Savings Account Instead?
Between better interest rates on savings and fewer fees, online banks have a lot going for them.
Most allow you to deposit checks from your mobile device and some offer fee-free ATM access so you can check your balance, get cash or make deposits.
What they lack in branches, online banks make up for the inconvenience.
Before you bank on a traditional savings account, it's worth a look to see how online banks measure up:
Goldman Sachs Bank USA Online Savings
Goldman Sachs Bank offers the same APY with its online savings account as Synchrony Bank.
Again, slightly less compared to UFB Direct but still significantly above the SunTrust Essential Savings Account.
There's no minimum opening deposit for this account and no transaction fees.
You won't get an ATM card for this account but you can withdraw money via electronic or wire transfers.
Like the Synchrony Bank High Yield Savings Account, this one is designed for both beginning and seasoned savers who want a competitive rate without high fees.
UFB Direct Premium Savings
The Premium Savings Account is UFB Direct's highest yielding savings account. This account features competitive tiered rates that are well beyond what the Essential Savings Account offers.
This account is designed for savers who typically keep larger balances. The highest APY is reserved for savers who have $25,000 or more in their accounts.
The minimum to open an account is $100 and there's no monthly maintenance fee. Savers get a free UFB Direct ATM card for easy cash withdrawals.
You also have access to special features like FinanceWorks, a free cash management tool to make managing your budget less stress.
The Premium Savings account comes with the usual online and mobile banking features you'd expect from an online bank.
Related: UFB Direct Money Market Account
Synchrony Bank High Yield Savings
Synchrony Bank's High Yield Savings Account has a slightly lower APY than UFB Direct's Premium Savings Account.
It's still, however, much better than what you could earn with the Essential Savings Account at SunTrust. And there's no minimum balance fee or monthly service fees.
Synchrony Bank doesn't charge an excess withdrawal fee either.
If you're looking to keep your checking and savings account in the same place, Synchrony Bank may not be a good fit.
Currently, Synchrony offers savings products only. If you want both checking and savings, SunTrust could fit the bill.
Or, you could look at UFB Direct's Airline Rewards Checking Account. This account offers airline miles and rewards on qualifying purchases.
Which Savings Account Option Is Best?
This is a tricky question and the easiest way to answer it is to think about what you value most in a savings account.
The SunTrust Bank Essential Savings Account keeps things very simple. And if you live in the southeastern United States, you've got over 1,400 branches and more than 2,000 ATMs to access.
If those things are important to you, you may not be interested in an online bank period.
On the other hand, if you're okay with not being able to pop into a branch, you could earn a lot more interest on your savings with an online bank.
All three of the online banks included here give you a much more competitive rate, compared to the SunTrust Essential Savings Account, and traditional banks in general.
If you're leaning towards an online bank, take time to compare the rates.
Be sure to check out the fees and the minimum opening deposit requirements. Finally, look for any unique features that make an online savings account stand out from the crowd.
Compare Best Accounts Now