SunTrust Bank Select Savings Account 2022 Review
Learn all the details about the SunTrust Bank Select Savings Account to determine whether it is the best savings account for your financial needs. Find out about its fees, interest rates, and other savings features. Compare it to the best savings accounts offered by other banks, especially online banks.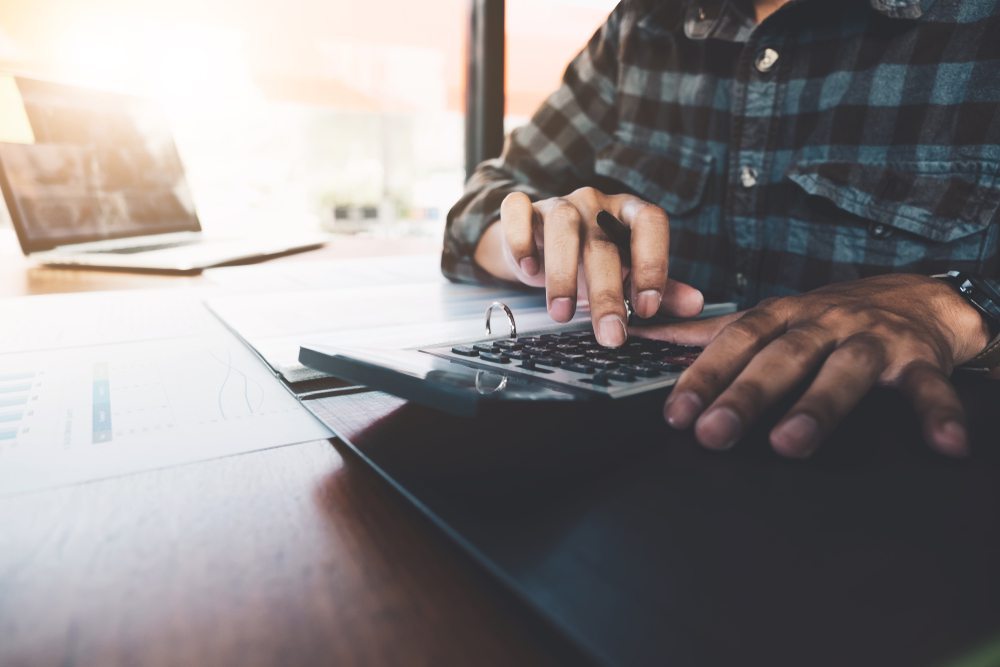 Whether you're looking to build an emergency fund or save up a down payment for a house, a savings account is one of the best places for your money.
Using a bank is more secure than stuffing your cash in a shoebox or under a mattress. Because unlike these places, savings accounts earn interest.
If you are ready to make money off your money, SunTrust Bank's Select Savings is a simple savings solution that you can start today.
Some people choose online savings accounts to keep their money less accessible. But if you prefer the comfort of a brick-and-mortar bank, SunTrust may offer what you're looking for and more.
The bank has 1,400 branches and more than 2,000 ATMs in 11 southeastern states. So you're never too far from a bank if you live in this region.
In this SunTrust Bank Select Savings Account review, we'll compare rates, fees, and services to other national and online banks.
Earn Interest on Your Savings Account
SunTrust Bank Select Savings Account Pros & Cons
Pros
Cons

Ability to set up recurring transfers
Good for overdraft protection
Anniversary interest bonus
Mobile apps available

Monthly fee applies (can be waived)
Very low interest rate
Excess transaction fee applies after the first 6/month
A savings account doesn't only provide a safe place to keep your cash. It also provides an opportunity to earn interest and grow your account faster.
Like most savings accounts, a SunTrust Select Savings is an interest-bearing account. But unfortunately, the interest rate is very low and comparable to what you may find at other brick-and-mortar banks.
For a higher return on your money, you are better off putting your cash in an online high-yield savings account.
Although this account doesn't pay much in interest, SunTrust makes up for this with a special offer. You can earn a higher promotional introductory rate for the first two months of opening this account. After this period, the rate converts to the standard interest rate.
Even though the Select Savings starts off with a lower rate, it is a tiered-rate account. So there's an opportunity to earn slightly more interest as your account balance increases.
Tier 1 – $2,499.99 or less
Tier 2 – $2,500 to $9,999.99
Tier 3 – $10,000 to $24,999.99
Tier 4 – $25,000 to $49,999.99
Tier 5 – $50,000 or more
SunTrust calculates and compounds interest daily. The bank then credits earnings to your account quarterly.
The Select Savings account also offers an extra way to earn money on your deposits. You'll receive a 1% annual bonus on the anniversary date of opening your account.
Keep in mind that the bank caps annual bonuses at $25. Also, you'll only qualify for this bonus under certain circumstances. You must first link your Select Savings account with a Select Checking or a Signature Advantage Account.
Also, you'll only qualify for this bonus under certain circumstances. You must first link your Select Savings account with a Select Checking or a Signature Advantage Account.
Ways to Waive the Monthly Fee
Many financial institutions charge customers a monthly fee. This covers the cost of maintaining their checking or savings accounts. But, most banks also waive this fee under certain conditions.
SunTrust Select Savings charges a $7 monthly maintenance fee.
Since the goal is to increase your savings account, you may prefer no monthly maintenance fee. This is possible with a Select Savings account.
The bank will waive this fee if you:
Maintain at least a $1,000 daily collected balance
Or, if you set up a minimum monthly transfer of $25 into this savings account (the transfer must come from your SunTrust personal checking account)
Put Your Savings on Autopilot
Even with clear savings goals, saving money is much easier said than done. The Select Savings account makes growing your savings account easier because it gives the option of automatic transfers.
You may forget to make transfers from your checking account to your savings account each week or each month.
If you put your savings on autopilot, funds will automatically transfer to your savings on a certain day of the month.
Schedule these transfers for one or two days after you deposit your paycheck or receive a direct deposit from your employer.
An automatic savings plan encourages consistency and can boost your savings account faster.
Avoid Fees With Overdraft Protection
Overdraft protection is also available with a Select Savings account. This protects you from expensive overdraft fees.
Sometimes, there isn't enough money in your checking account to cover a check or debit card transaction. If so, the bank automatically transfers funds from your savings account to checking.
Be aware that there is a $12.50 transfer fee for each time you need a transfer. This is better than paying the $36 overdraft fee on your SunTrust checking account.
Link your Select Savings with your SunTrust personal checking account to take advantage of this feature.
Don't Overlook Excessive Withdrawal Fees
Unfortunately, the monthly service fee isn't the only fee you can expect with a SunTrust Select Savings account.
Before opening a Select Savings account, keep in mind that there are limits to the number of withdrawals you can make from this account within a statement cycle.
If you make more than six withdrawal transactions, the bank will charge $6 per withdrawal over six. This is known as an excessive withdrawal fee.
This fee applies to:
scheduled electronic transactions
automatic payments from savings
overdraft protection transfers
wire transfers
online or mobile transfers from savings
These limits and fees don't apply to ATM withdrawals or in-person withdrawals from your savings account.
Research and Compare Other Savings Products
A particular savings account may appear to offer everything you're looking for and more. Still, you owe it to yourself to compare it with savings options offered by other financial institutions. This can ensure opening an account that's right for you.
Factors to consider when researching and comparing savings accounts include:
Minimum opening deposit requirements
Many savings accounts have minimum opening deposit rules. If so, you must open the account with a certain dollar amount.
Some banks require opening deposits as low as $25. Meanwhile, other banks don't impose any type of minimum.
Opening a Select Savings account with SunTrust requires a minimum opening deposit of $100.
Interest rate
It is highly important to compare interest rates before opening any type of savings account. This is a must if you're looking to grow your account and hit a savings goal sooner.
Brick-and-mortar banks offer comparable low interest rates on savings accounts. But you might find a bank that pays its customers more interest for a basic savings account.
Better rates are also available with online high-yield savings accounts, money market accounts, and certificate of deposits.
If you open a certificate of deposit, know that these accounts are time deposits. You must keep your money in the bank untouched for a certain number of months. You're charged a penalty if you take money out of these accounts before maturity.
Accessibility of your money
Another thing to take into consideration is the accessibility of your money. One benefit of keeping your money in a brick-and-mortar bank is that you can drive to a nearby ATM anytime you need cash.
Of course, the idea is to grow your savings account. So the less you tap the account the better. Even so, you also need a way to withdraw your money in an emergency.
The Select Savings account with SunTrust doesn't have check writing privileges like a checking account. But you will receive an ATM card to withdraw funds from your account.
If you choose to link this savings account with your checking account, your debit card can also function as an ATM card for savings.
Final Verdict
So, is the SunTrust Select Savings account right for you?
Unfortunately, the interest rate tied to this savings account isn't anything to get overly excited about.
Even with the tiered-rate option, which allows you to earn more interest as your account balance grows, the typical online bank will provide a much higher interest rate.
Don't forget that this account also has a monthly fee. Again, online savings accounts will generally have no monthly fee to worry about.
Therefore, this savings account isn't one that we'll recommend to most people.
Compare Best Accounts Now