Union Bank Bank Freely Savings Account 2023 Review
Our review of the Union Bank Bank Freely Savings Account looks at the interest rates, fees, and features that matters most to savers like you.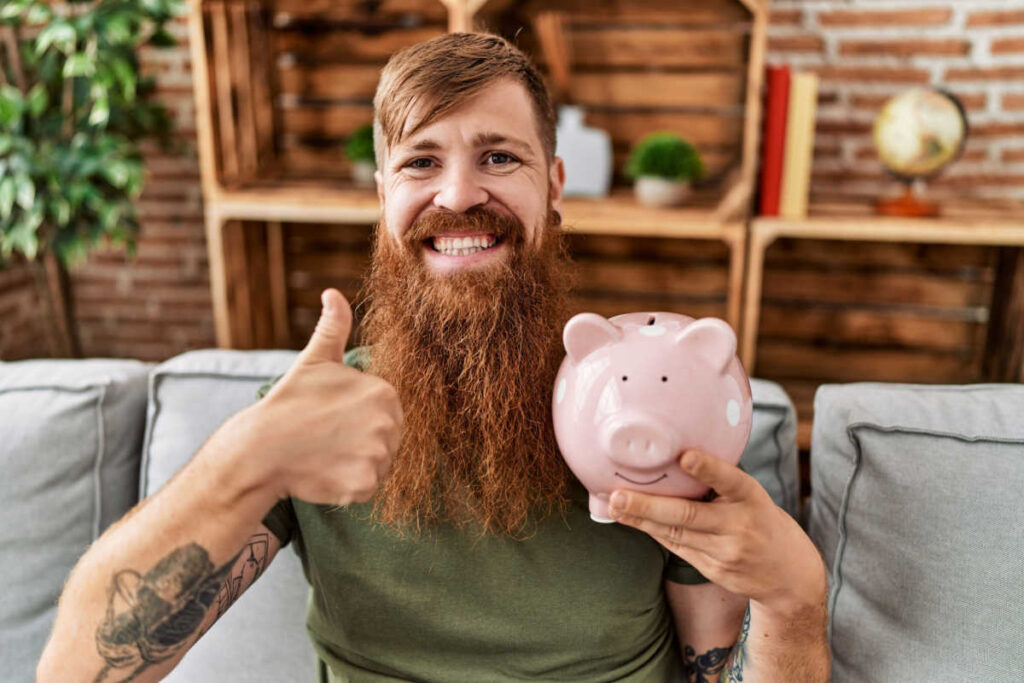 Savings accounts are designed to help you grow your money. Finding the best savings account starts with comparing rates and fees. 
Union Bank is a full-service bank with a large physical presence on the West coast that offers savings accounts. The Bank Freely Savings Account is one option to consider if you're hoping to avoid monthly maintenance fees. 
Should you open a savings account at Union Bank? Here's a closer look at the features and benefits to help you decide.
Union Bank Bank Freely Savings Account Pros & Cons
Compare Savings Options
Be sure to check out more savings accounts worth considering:
Earn Little to No Interest
The biggest draw of savings accounts is the chance to earn interest. So it's natural to look at the annual percentage yield first when comparing savings options. 
When you open a Bank Freely Savings Account, you'll earn interest on balances. The same APY applies across all balances; there are no rate tiers. 
But is the rate good? 
One common thread with brick-and-mortar banks is that savings account rates usually aren't that great. That's because traditional banks tend to have higher overhead costs associated with maintaining branches.
The Bank Freely Savings Account is no exception to that rule. The APY you'll earn is as low as it gets. 
Is that a bad thing? Not necessarily, if getting the best rate possible on savings isn't your main priority. 
However, if you'd like to earn a competitive rate on your money then you might want to weigh the merits of opening a high-yield savings account instead.
You can open a Bank Freely Savings Account with any amount of money greater than $0. That could make it a good fit if you're just getting started with saving. 
There's never any minimum balance requirement to avoid a monthly service charge. 
Account Fees
Union Bank does not charge a lot of fees for the Bank Freely Savings Account. 
As mentioned, there is never a monthly service charge. At other brick-and-mortar banks, you might only be able to avoid a monthly fee by meeting minimum balance requirements or setting up direct deposit. 
Online banks often charge no monthly fees, by comparison. They can also offer higher rates on savings accounts. 
Whether it makes sense to open a savings account that charges a fee can depend on two things:
How easily you can avoid it
Whether you need or prefer to have branch banking access to your money
While the Bank Freely account has no monthly fee, there are some other fees to be aware of.
Union Bank Bank Freely Savings Account Fees
| Type | Fee |
| --- | --- |
| Monthly maintenance fee | $0 |
| Non-Union Bank ATM Fee | $0 |
| Deposit overdraft protection | $10 |
| Returned deposit item fee | $15 per domestic item; $30 per international item |
| Paper statement fee | $0 |
| Outgoing domestic wire transfer fee | $20 to $45 |
| Outgoing international wire transfer fee (USD) | $45 to $65 |
| Outgoing international wire transfer fee (international currency) | $35 to $55 |
Overall, these fees are typical of what traditional banks charge for savings accounts. 
ATM and excess withdrawal fees
Union Bank doesn't charge any ATM fees when you use a Union Bank ATM to check your balances or withdraw cash. You won't be charged a fee to use another bank's ATM either. 
Another nice benefit Union Bank offers is foreign ATM fee refunds. You can get up to two fund rebates per statement cycle. 
Union Bank doesn't limit transactions from Bank Freely Savings Accounts. That means you don't have to worry about paying an excess withdrawal fee.
Banks can charge these fees when you exceed a certain number of withdrawals from a savings account each month. The fee typically kicks in once you go over six withdrawals. 
Even though you can make fee-free withdrawals from your Bank Freely Savings Account, that doesn't mean you should. Any money you withdraw doesn't have a chance to earn interest. 
Using Your Bank Freely Savings Account as Overdraft Protection
Overdraft protection is an optional feature you can sign up for if your bank offers. 
Opting in allows your bank to link your checking and savings accounts, then transfer money over if you're in danger of an overdraft. 
So what's the purpose of that? The chief benefit is that it allows you to avoid steep overdraft fees. 
Union Bank, for instance, charges $33 per item for overdrafts. You can be charged up to five of those fees per day. There's an additional extended overdraft fee of $6 per day. 
If you decide to opt-in to overdraft, you can link your Bank Freely Savings Account to a Union Bank checking account. That allows Union Bank to transfer money on your behalf to cover checking account transactions. 
There is a $10 fee per transfer. However, that's still less than what you'd pay for standard overdraft fees. 
You do have a few other ways to avoid overdraft fees:
Keep a certain amount of money in your checking account as a "cushion"
Set up banking alerts to notify you if your balance is getting low
Opt out of overdraft and allow Union Bank to deny transactions that would put your account in the red
Whether it makes sense to use your Bank Freely Savings Account as overdraft protection depends largely on your banking habits. 
Accessing Your Savings Account
Having access to your money when you need it matters. If you're in an emergency situation, for example, you might need to get cash quickly. 
Union Bank offers multiple ways to access your Bank Freely Savings Account, including:
Online banking
Mobile banking
Branch banking at nearly 400 locations
ATM access
Phone banking
You do get an ATM card with your Bank Freely Savings Account. That's something you don't always get with savings accounts at other banks. 
There's no fee for the card itself and no fee when you use it to access your account at Union Bank ATMs. You can't use the card to pay bills or make purchases but you could use it to withdraw cash. 
Are Online Savings Accounts Better?
Online savings accounts are savings accounts you primarily access online. 
Generally, they're offered by banks that don't have branches or any type of physical footprint. So what's good about online savings accounts?
Here are some of the reasons you might consider opening a savings account at an online bank:
Savings account rates are often much higher compared to what you'll get at traditional banks.
Online banks may charge fewer fees and minimum deposit requirements might be lower. 
Some online banks can offer other banking products, such as checking accounts, CDs and money market accounts. 
You can link an online savings account to a checking account at a traditional bank for more convenient access. 
Online bank accounts are FDIC-insured so your money is safe and protected. 
The biggest difference between online savings accounts and regular savings accounts usually comes down to the interest rates and access. 
Online banks typically have lower overhead costs than traditional banks. They can take that savings and pass it on to customers in the form of higher rates. 
But you don't have branch banking access to your money. So there's something of a trade-off involved with opening a savings account through an online bank. 
Who Should Choose a Union Bank Bank Freely Savings Account?
Union Bank's Bank Freely Savings Account might catch your eye if you're looking for a basic savings option, without a lot of added bells and whistles. Here's a recap of the account's highlights: 
No monthly service charge
ATM card is included
No foreign ATM surcharges and up to two ATM fee rebates per statement period
No minimum balance requirements
Low opening deposit requirement
Whether you should open a Bank Freely Savings Account comes down to what you value most. 
If the answer is getting a great rate for your money, then you'll need to look elsewhere. Union Bank simply doesn't deliver in that category the same way that online banks can. 
On the other hand, if you're more interested in branch banking or having an ATM card, then a Bank Freely Savings Account could be a good fit. 
When comparing savings accounts, start with the basics. Check the interest rate, APY and fees. Then, consider how you'll be able to access your money and how much you'll need to open an account. 
Doing a little research beforehand can help you find the best savings account to fit your needs.