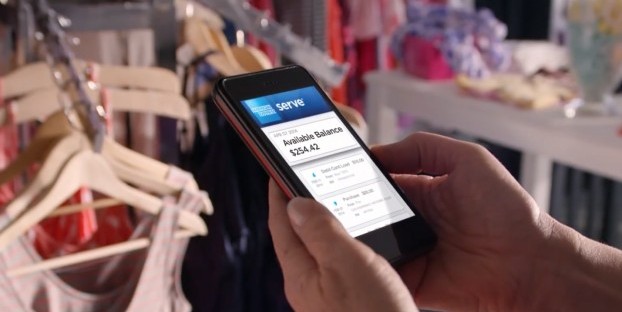 To consumers like you and me, monthly fees are the bane of financial accounts. If we're not paying those fees, we're jumping through hoops to avoid them.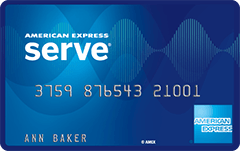 Even for an extremely consumer-friendly prepaid card such as American Express Serve, there's a pestering $1 monthly fee ($0 in NY, TX and VT). Frankly, it's not much. You're looking at a nominal annual cost of $12 for the best prepaid debit card on the market. It is far cheaper than the $12 per month that you might face with a checking account. But, you'd probably still want to dodge that fee if you can.
Fortunately, Serve allows cardmembers to waive the American Express Serve monthly fee with any of these three options:
Post a monthly direct deposit of any amount
Load $500 per month
Download the free Isis mobile app (The simplest method to avoid the monthly fee!) See below for more info.
If you can avoid the monthly fee legitimately, that's great. If you can't, I offer several "hacks" that could help make it easier for you to waive that $1 monthly fee.
Direct Deposit
When you hear "direct deposits," you're probably thinking about your paychecks. But, little did you know, direct deposits only refers to a type of deposit as recognized by a bank's system. There are actually many different transactions that can be considered as a direct deposit.
Government benefits, sales commissions and other incoming payments can also count as direct deposits. But, one neat trick might trump them all: transfer money to yourself from an external account.
Before you try this, let me be clear: It does not work with every account or bank, so your experience may vary.
Now, depending on the bank or financial institution, certain incoming fund transfers may be considered direct deposits by the American Express Serve account. (I myself have used this method to meet fee-waiver requirements on my own checking account.)
It's your job to find out which one of your other financial accounts will work. Those accounts could be held with online banks, brokerages and even PayPal. It is crucial, however, that the transfer is initiated through the external account, not from your Serve account.
What you can do: From a savings account, transfer $1 into your Serve account to see if they help you avoid the $1 monthly fee. If not, try a checking, brokerage or PayPal account. When you find an account that does work, set up a recurring monthly transfer for $1 so that you don't have to worry about manually repeating this trick.
Unfortunately, Serve cardmembers don't get an account alert when they successfully post a direct deposit in their accounts (I asked).
$500 Reload Option
To avoid the Serve's monthly fee, you have to load the account with $500 for the month. Coming up with $500 to inject into a financial account can be a tall order for anyone. Then, you're asked to do so every month.
Honestly, there is not much of a loophole that you can take advantage of if you want to avoid the monthly fee with the $500 reload option.
What you can do: The only way that would work is to gather $500 in the first place and cycle it in and out of your account. That is to say that you'll load the $500, withdraw the $500, and repeat.
Remember to withdraw the money from a MoneyPass ATM, through which you are not charged a withdrawal fee.
Also, don't try to be slick and use the Serve's Send Money feature to cycle the $500 between two Serve accounts — it doesn't count toward the $500 load amount, according to Serve's terms and conditions.
Link to the Isis mobile app (Best option)
UPDATE: Softcard (formerly branded as Isis Mobile Wallet) was discontinued in March 2015. This method of avoiding the American Express Serve monthly fee is no longer available. Therefore, we suggest that you use any of the two above tips to help you avoid the monthly fee.
The Isis Mobile Wallet app allows you to link debit and credit cards so that you can use a compatible smartphone to make "tap to pay" purchases — no card necessary. The app is free and there is no cost to using it.
What you can do: Just link your Serve card to the free Isis mobile wallet app, available for download on iOS and Android devices. Visit the Isis website to see the right Isis app for your smartphone (there is a different app depending on your wireless carrier). You don't even have to use the Isis app — simply keep the card connected to the mobile wallet.
You cannot say "no" to this fee-waiver option. It is the best no-hassle approach. And, you don't have to deal with the other tricks above — no worrying about posting direct deposits or cycling hundreds of dollars just to avoid a $1 monthly fee.
On the plus side, if you're going to help welcome the age of mobile payments by using Isis, you could find savings here and there.
So, it's not hard to see why American Express Serve tops MyBankTracker's list of the best prepaid debit cards available.
Find the best bank account for you now.
See how much you can save in just a few steps.