If you're lucky enough to receive a tax refund this year, you're probably eager to receive it. The IRS says it should take under 21 days to issue a refund once it has been processed. If it has been longer than this, several factors may be holding it up. Before you start to panic, take into consideration the process and what is going on with your paperwork.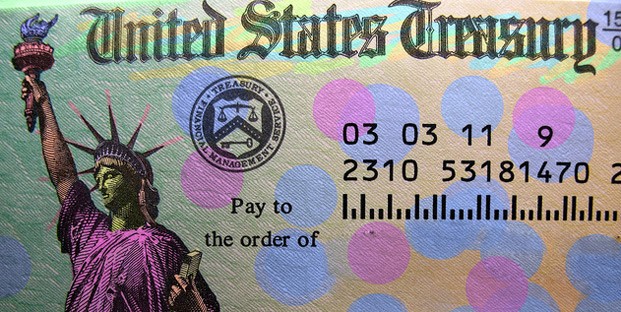 1. Filing method
The method in which you file your taxes, whether you filed by mail or electronically will make a difference in how long it takes for your refund to reach you. First, there is a two-day average that it takes by mail, as opposed to doing it online.
2. Review shows errors
Doing it the old fashioned way leads to the possibility that the IRS scanner has trouble deciphering your writing. If this is the case, your taxes must be reviewed by an actual person, and this can take up to several days. Tax information is then entered into a computer and put into a raw data file. An editing program checks it for mistakes, like extra zeros on income or a wrong Social Security number.
3. Fraud
Aside from errors or being partially complete, the return may unfortunately be affected by fraud or identity theft. This is another process to be dealt with that can hold up getting your refund.
Related: 5 More Reasons Why You're Still Waiting for Your Tax Refund
4. Incorrect information
If your employer wrote down different information than what you recorded, it may be another source of holdup.
5. Form 8379
If you filled out Form 8379, Injured Spouse Allocation, that can take two and a half months to process.
6. Software glitches
It's no secret that the IRS isn't perfect. Taxes filed in 2013 experienced a number of computer glitches. It was reported that software errors affected a certain number of tax filing software products.
Start saving money in under a minute.
See how much you can save in just a few steps.
Get Started
The software for Form 8863 was affected — it deals with education and is critical for FAFSA submissions. This technical problem affected thousands of taxpayers who used H&R Block, and were forced to wait several weeks because the forms required additional review.
7. Tax refund method
If your check is mailed to you, that can take up to another five to six days. Provided that there are no other software errors, and your forms have made it to the database, it shouldn't take much longer at that point. Your refund will be issued and put into your direct deposit and that takes about a day.
Related: What Happens to Your Tax Refund If Your Direct Deposit Information Is Wrong?
The IRS asks that you do not contact them in an effort to get your refund faster. They recommend you use their "Where's My Refund?" tool to track it yourself. Every 24 hours, the site is updated, usually in the evening. You can start checking it 24 hours after e-filing or 4 weeks after it is mailed in. Putting in some personal information will let you know if it's been approved, and when it's been sent.
The IRS may need some additional information at times. If they do, they will get in touch with you, usually by mail. Remember, the IRS never sends emails, nor will they ever reach you by phone. There are a number of tax scams that will target unsuspecting people this way.
Find the best bank account for you now.
See how much you can save in just a few steps.