What is a Checking Account?: A Quick 101 Guide
Learn about the basics of a checking account with this quick 101 guide, which covers features, fees, application requirements, and how to choose the right one.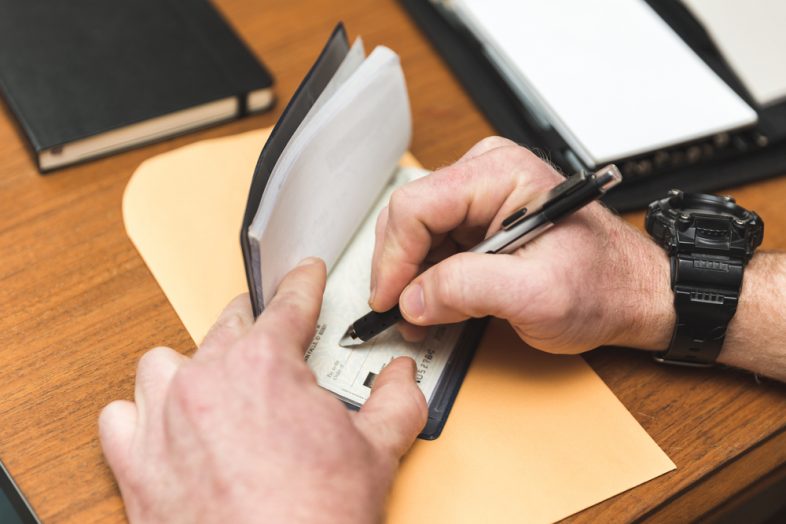 A checking account is a type of deposit account offered by financial institutions for the purpose of making frequent transactions, which typically include the deposit, transfer, and withdrawal of account funds.
Features
Depending on the financial institution, checking accounts can have a wide variety of features.
Moreover, you might find different tier of checking accounts where the more premium options will offer benefits and perks such as waived service fees or dedicated customer service.
Checks
Legally, a check is a document that guarantees payment of a specific amount of money, which is drawn from a bank or other financial institution.
With checks, you don't have to make a financial exchange in cash.
When you open a checking account, the bank usually provides an initial order of checkbooks for free. Additional checkbooks can be ordered (fees may apply).
Note: There are "checking" accounts that don't provide check-writing capabilities because the accounts were designed for people who have histories of writing bad checks.
Debit card
The most common feature of a checking account is a debit card, which allows customers to make transactions in various ways without using cash or checks.
These transactions include, but are not limited to:
Accessing ATMs
Making purchases via card payment terminals
Paying for purchases online
Electronic transfers and payments
Checking accounts allow you to transfer and receive funds electronically -- often considered one of the fastest (and most guaranteed) method of payment.
Most importantly, you can receive direct deposit, which is notably used by:
Your employer to pay wages
The government to issue benefits
The IRS to issued tax refunds
ATM access
With a checking account and a debit card, you can use ATMs to deposit cash, checks, and money orders.
You may also withdraw cash.
It is important to note that your checking account may charge fees for using an ATM that is not within your bank's network. Additionally, the owner of the out-of-network ATM may impose a separate surcharge.
For example, you use the ATM of another bank to make a cash withdrawal. Your bank can charge a fee and the other bank can charge another fee for this single ATM transaction.
Earn interest
Checking accounts may come with the ability to earn interest on the deposit balance, but the interest rate is usually less than what you'd get from a savings account.
Generally, the highest checking rates are available from online banks, community banks, and credit unions.
Monthly Fee
The monthly maintenance fee is simply the cost of keeping the checking account open.
Typically, the bank will waive this fee if certain conditions are met.
For example, these requirements may include any combination of:
Maintaining a minimum balance during the month
Posting a number and/or amount of monthly direct deposits
Performing a certain number of transactions (e.g., debit card purchases, online bill payments, etc.)
Have another account from the bank (e.g., savings account, mortgage, IRA, etc.)
Be under or over a certain age (e.g., under 21 or over 55)
Monthly fees are charged at the end of every statement cycle.
Overdraft
An overdraft is the result of a transaction that causes your checking account balance to fall below $0.
Essentially, you did not have enough money in the account when a transaction was being processed. But, the bank may have paid to ensure that the transaction completed -- meaning you'll have a negative account balance that represents what you owe the bank.
Not all transactions can result in an overdraft.
When you open a checking account, you may opt in for overdraft coverage, which will cover everyday purchases or ATM transactions made with your debit card. If you opt out, the transaction will be denied if it would lead to an overdraft.
These rules do not apply to other transactions -- overdrafts can still occur even if you opt out of the coverage mentioned above.
The other transactions include:
Recurring bill payments
Written checks
Banks charge overdraft fees, which can be very expensive because the charge applies to each transaction that triggers an overdraft.
Generally, if you deposit funds to correct the negative balance by the end of the day, the bank will not any charge any overdraft fees.
Who Can Open a Checking Account?
Anyone who is age 18 or older can sign up for a checking account.
Other key pieces of information that is usually required by a financial institution are:
Social Security number
Mailing address
Government-issued photo identification
ChexSystems
ChexSystems is a consumer reporting agency that keeps records of negative remarks regarding bank accounts.
Past instances of frequent overdrafts, unpaid negative balances, writing bad checks, and other infractions are logged in your ChexSystems report.
U.S. financial institutions will likely pull your ChexSystems report for review when you apply for a checking account. You may be denied a checking account if the report shows that you've abused or used a previous bank account irresponsibly.
You can obtain one free copy of your ChexSystems report per year.
How to Choose a Checking Account
The best checking account for you should be low-cost, convenient, and offer all the necessary features that allow you to conduct and manage your everyday finances easily.
To start, these are the main features to look for:
No monthly fees
Ideally, you want to avoid paying a monthly maintenance fee to have a checking account.
If the account does have a monthly fee, make sure that you're able to meet the fee-waiver requirements on a monthly basis.
Free checking accounts, which have no monthly fees at all, are usually found at online banks, community banks, and credit unions.
Branch and ATM access
How often do you visit a branch or ATM? Do you want the perk of being able to walk into a branch for the assistance of personal banker?
If you want widespread access to branches and ATMs, you'd want to seek a bank that has locations near your home, work, school, and other places that you visit frequently.
Some banks and credit unions are partnered with ATM networks that increase the availability of ATMs so that you can avoid out-of-network ATM fees.
Online and mobile banking
Being able to access and manage your checking account from home or a mobile device means you can view your account and make transactions quickly.
So, you might prefer a checking account from a bank that offers convenient features through online or mobile banking.
Examples of great features include:
Account alerts
Debit card lock/unlock
Online bill pay
Person-to-person payments
With these features, many customers may not find any need to ever visit a bank's branch or ATMs.