The Best Credit Unions of 2023
Credit unions are worthy alternatives to banks because they are known for being more consumer-friendly, especially when it comes to fees. Here are the best credit unions that you should consider for your financial needs.
Alliant Credit Union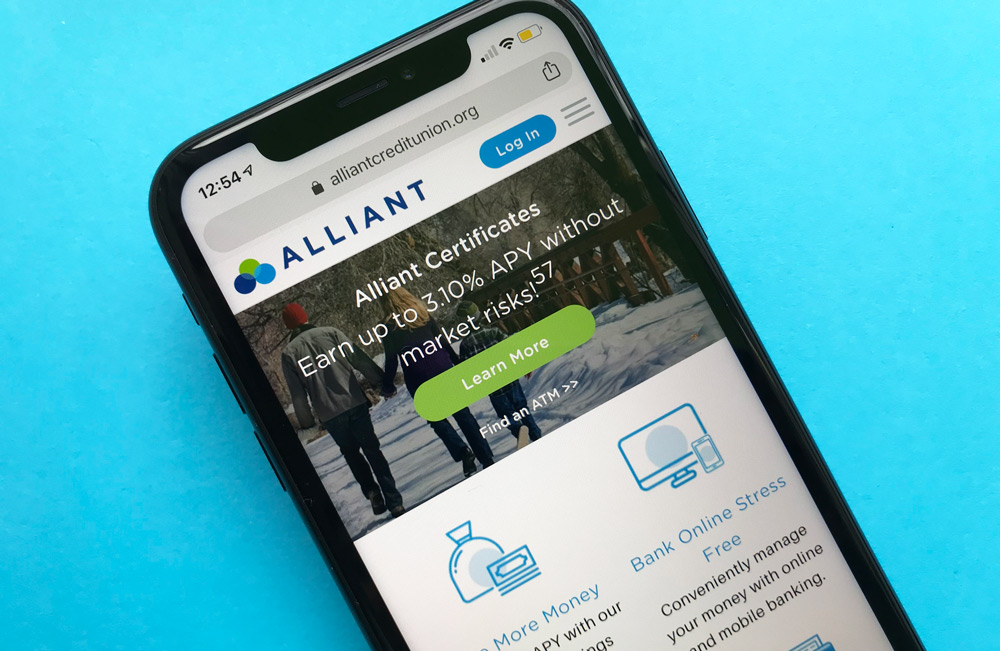 Alliant Credit Union Website
Alliant Credit Union is a top-rated credit union due to its consumer-friendly fee policies. None of its deposit accounts have monthly fees when you opt for electronic statements. You can use any ATM and Alliant will refund up to $20 per month in ATM fees.
Best Features
Free online checking and ATM refunds
Easy credit union membership with low account fees
High-Rate Savings account offers a competitive APY
High-Rate Checking account comes with a strong interest rate
And, it's easy for anyone to join Alliant. All you have to do is donate $5 to Foster Care to Success, a nonprofit organization.
Alliant Credit Union Accounts Reviews
Alliant High-Rate Checking Account Review
Alliant Credit Union Personal Loans Review
Alliant Cashback Visa Signature Credit Card Review
Pentagon Federal Credit Union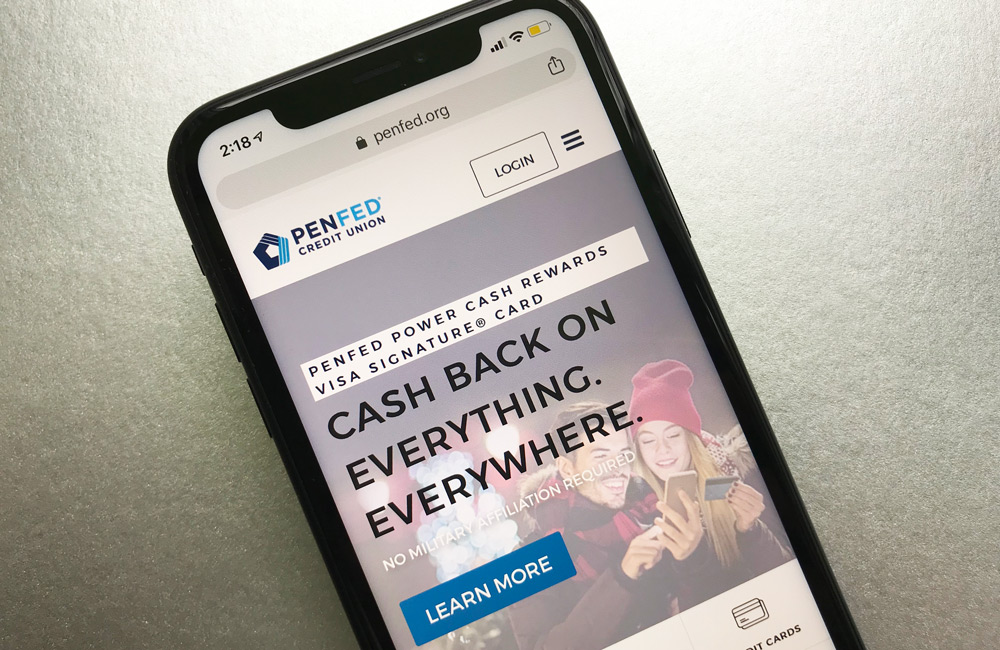 PenFed Credit Union Website
Pentagon Federal Credit Union happens to be one of the nation's largest credit unions. It offers a wide variety of financial products and services and it makes joining easy with a small one-time donation.
Best Features
Credit cards with high rewards rates
Earn an extremely high APY with a free checking account
PenFed truly shines with its amazing credit cards. Many of them offer high rewards on everyday spending categories, including gas and groceries. Other cards have very low fees. It's extremely easy for anyone to become a member -- just donate $17 to an eligible military organization.
PenFed Credit Union Accounts Reviews
PenFed Credit Union Savings Account Review
PenFed Access America Checking Account Review
PenFed Platinum Rewards Visa Signature Credit Card Review
Penfed CU Personal Loan Review
Consumers Credit Union
Consumers Credit Union deserves a  spot on our list thanks to its high-yield checking account that comes without monthly fees and with unlimited ATM fee refunds.
Best Features
Free Rewards Checking account
Earn an extremely high APY with a free checking account
On top of that, Consumers Credit Union offers a variety of financial management tools, both through online services and software and person-to-person advice. To join, all you have to do is make a one-time $5 donation to the Consumers Cooperative Association.
Our Methodology (How We Picked)
We analyzed the 50 largest U.S. credit unions (based on total deposits according to the NCUA) and their accounts to uncover the ones that deliver the best banking products and services to their members.
The main criteria in our choices for the best credit unions are:
Ease of membership eligibility
Account fees for basic checking and savings accounts
Interest rates on financial products
Convenient features for account access
Differences Between Banks and Credit Unions
Choosing between a bank and a credit union is a common decision that stumps consumers who are looking for a new place to stash their money.
By understanding the differences between banks and credit unions, and weighing other factors, you can make a better-informed choice.
Profit vs. non-profit
Like banks, credit unions are financial institutions that offer a broad range of financial accounts and services, but credit unions operate under a different game plan.
Banks aim to generate profits and boost shareholder value for investors, while credit unions are not-for-profit.
Banks have customers, and credit unions have members, who have an ownership stake in their credit unions.
Any profit generated by a credit union is returned to its members in various ways such as lower fees, lower borrowing rates or higher deposit rates for savings accounts and certificates of deposit (CDs).
Membership requirements
Additionally, becoming a customer of a bank and a member of a credit union can differ in terms of qualifications.
A bank may reject an applicant does not live within proximity of a bank or carries a bad credit profile.
Credit unions may be less stringent, but they may require particular affiliation to become a member (e.g., an employee of a certain type of company or agency, a member of an association, former or active member of the military and etc.).
Similar to banks, deposits at credit unions are protected up to a certain amount.
At a bank, deposits are insured up to $250,000 by the FDIC per customer per account ownership type (e.g., single, joint, business, trust and etc.).
At a credit union, deposits are also insured up to $250,000 per account ownership type, but by the National Credit Union Administration.
How to Choose Between a Bank or Credit Union
Picking between a bank or credit union will eventually come down to cost and quality of service.
In addition to reviewing monthly fees for accounts, it is also important that you look at fee schedules to compare the costs of related transactions and services, such as overdraft, card replacement, and ATM access fees.
Again, because of the structure of credit unions, they tend to have lower costs.
Other than fees, you should also consider the number of locations of nearby branches and ATMs, hours for live customer service and online/mobile banking features. Banks tend to do better than credit unions on this front.
Ultimately, your personal preferences and financial habits will drive your decision in choosing between a bank versus a credit union. (It may be a good idea to try both to determine the right place for your money.)
What Are Credit Union Drawbacks?
Big banks are able to offer their customers convenience through mobile banking and technological advances.
Since credit unions are usually local and small, it can be more difficult to withdraw money without physically visiting a branch.
If you'd like to withdraw money while traveling, doing so can be costly, and even using local ATMs incurs fees that quickly add up.
However, as one reader points out from personal experience, there are many small, local credit unions that do offer mobile banking as a standard feature, so in order to select a technologically savvy credit union to switch to, ask directly to determine what features credit unions near you do and don't offer.
That aside, it's widely known that most credit unions charge lower fees than many popular banks, but less widely known is that credit unions can also charge other types of fees that banks normally do not, so keep this in mind while searching.
Eligibility and Membership
Credit unions emphasize inclusion and community, and since their customers are considered to be members, it isn't difficult to deduce that you need to have all the boxes checked in order to be eligible to participate in a credit union near you.
However, finding one you qualify for isn't difficult.
Most people join credit unions through their employer, but other categories of membership include church, school, one's community, the military, and employee group.
To find a credit union, you can call your state league or talk to your employer, and encourage your family members to turn to their employers and affiliations as well.
Twenty-five percent of credit unions are community-based, and you can always do a search online.
One of the biggest myths about credit unions is that they're difficult to join.
However, finding an eligible credit union isn't hard, and with new technology and businesses, such as CreditUnionLookup.com, intended to help consumers learn more about them, you can be on your way to transferring your finances and joining a member-minded financial institution in a short matter of time.
Frequently Asked Questions
Is my money safe in a credit union?
Deposits held at federally-insured credit unions are insured by the National Credit Union Share Insurance Fund in the case of institutional failure. In the case that a credit union fails, the National Credit Union Administration (NCUA) guarantees that each depositor is covered up to $250,000 of deposits.
How do I find a credit union near me?
The NCUA offers an online locator tool to help consumers find a local credit union. Additionally, consumers can see the credit union's branch network and financial reports.
New credit union Q