AIG Insurance 2023 Review: Policies With Living Benefits
Our review of AIG Insurance looks at the policy types and optional riders, endorsements, and available discounts to provide the right coverage for your needs.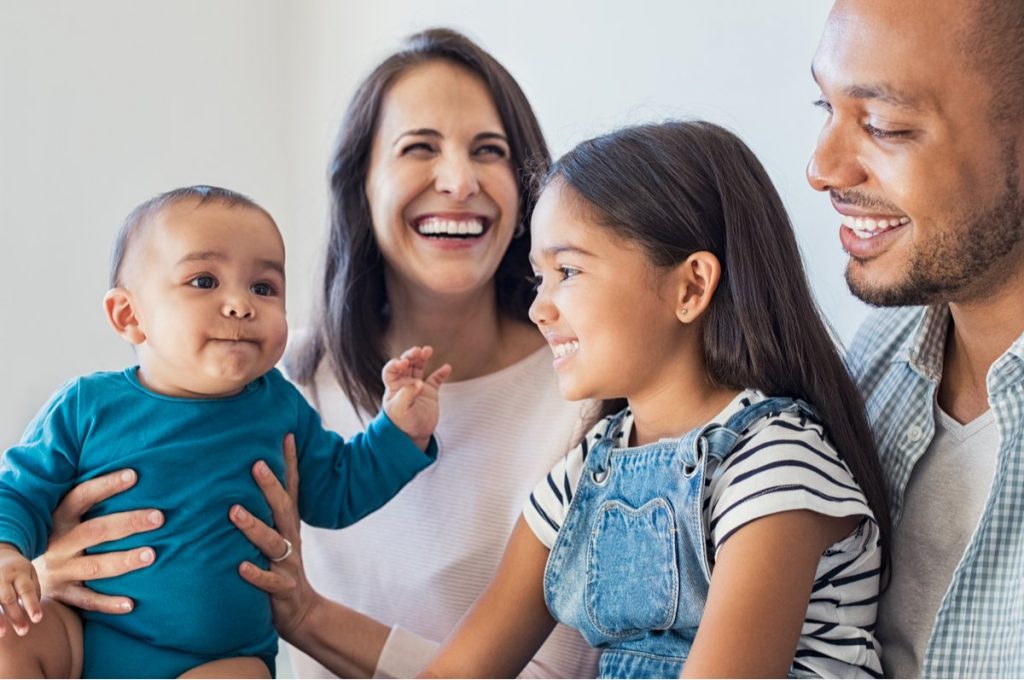 AIG offers property-casualty insurance, life insurance, retirement solutions, and other financial services for both individuals and businesses.
Although one division of the company was once at the epicenter of the 2008 house crisis, AIG is on the road to recovery and continues to thrive as one of the world's largest insurers.
According to the company's most recent annual report, they've continued to "make substantial advancements to become a top-performing company and leading insurance franchise," even during the 2020 global pandemic.
If you are considering AIG for your insurance needs and want to know more about the company's insurance coverage, pricing, and industry standing, here's more information that might help.
AIG Insurance Pros & Cons
About AIG
AIG is a publicly-traded, (NYSE: AIG) global insurance company with operations in more than 80 countries and jurisdictions.
The company provides a range of insurance products that cover everything from natural disasters to personal and commercial insurance through its network of brokers, agents, advisors, banks, and other distributors across multiple lines of business.
Industry ratings
Several ratings companies have evaluated AIG Life's financial strength.
Overall, ratings are positive and suggest financial viability for the near and long term.
The AIG corporate entity is not accredited by the Better Business Bureau.
However, AIG's BBB profile reports 366 complaints closed in the last three years and 207 complaints closed in the previous months, which seems relatively high compared with competitors of similar size.
However, the AIG Direct entity, which sells insurance directly to consumers, is accredited by the BBB. AIG Direct has a BBB rating of A+ with a relatively low number of complaints. Their BBB profile reports eight complaints closed in the last three years and two complaints closed during the previous twelve months, which is especially low.
Customer service
AIG's website indicates that it was one of the first insurance companies "to develop online tools to make shopping, applying, and buying term life insurance easier, from online application forms to digital medical exams, e-policy delivery and even voice signature for some policies."
As such, you'll notice that AIG Direct's website has an organized, easy-to-use interface that makes it simple to request quotes online.
Once you complete the online form, an AIG representative licensed to sell insurance in your state will call you almost immediately after submitting the form.
This licensed representative can give you estimates for AIG life insurance policies and about ten other insurance carriers.
However, servicing for AIG's life insurance policies appears to be handled via a web portal under the American General Insurance brand which is a wholly-owned subsidiary of AIG.
In this portal, policyholders have the option to :
View policy details
Make payments
Enroll in electronic billing
Update beneficiaries
View company news & materials
Policy Offerings
As of 2020, AIG announced that it would be separating its Life and Retirement business into a separate entity.
At present, AIG Direct is the entity that sells insurance products directly to consumers. This review will focus on those offerings.
Here's a highlight of AIG life insurance options:
Term life
Universal life insurance
Whole life insurance
Guaranteed issue whole life insurance
Accidental death insurance
Life Insurance Overview
Here's a breakdown of AIG life insurance products.
Term life insurance
AIG's term life insurance policies are ideal for families that need as much coverage as possible for an affordable price.
If the insured passes away, a death benefit is paid out, typically federal income-tax-free to the policy's beneficiaries.
Term life only lasts for the "term" the policy covers.
AIG's term life insurance policy offers a fixed benefit amount with terms ranging from 10 to 30 years, usually in 5-year increments.
Riders
AIG's term policy includes accelerated death benefit riders and terminal illness riders at an additional cost. If a physician certifies that you have an illness that would qualify you for these benefits, they are paid out as soon as your policy becomes effective.
If you receive an insurance quote from an AIG representative for term life insurance, they will, more than likely, add these riders to your quote by default.
If you are not sure if your policy includes these benefits, you can check at the end of the policy documents for one or more of the following phrases:
Terminal Illness Accelerated Death Benefit Rider
Chronic Illness Accelerated Death Benefit Rider
Critical Illness Accelerated Death Benefit Rider
Terminal Illness Rider
The policy document will list covered conditions for each type of illness. You should check the rider language to verify your condition is covered.
The AIG Direct website shows an example of monthly premiums for a $250,000 term life policy at their Preferred Plus Rate*:
Here's a sample of monthly premiums for a $500,000 term life policy at their Preferred Plus Rate:
* Lowest risk category for insurance underwriting purposes.
Renewable
AIG's term policy is renewable up to the age of 95 years old, but, of course, the premium would be much higher.
Also, policyholders may convert this policy to a permanent life policy.
To note:
There is no new health information needed or required to become eligible for a permanent life policy.
Approval for a term life policy requires a health exam that documents and verifies things like your height, weight, blood pressure reading, and bloodwork results. If you do not qualify for the lowest risk level for some reason, you can opt for a lower amount of coverage until you correct any health issues that result from the exam.
AIG offers the option to rewrite the policy at more favorable rates if you can fix any health issues within a reasonable amount of time.
For instance, losing weight or lower your cholesterol may qualify you for better life insurance premiums.
AIG universal life insurance
AIG's universal life insurance is a permanent insurance policy with flexible options for policyholders whose needs may change.
With this policy, the premiums and death benefit can be adjusted as needed, subject to the approval of the life insurance provider. Policyholders have the option to change both the timing and amount of the premium.
Universal insurance offers lifetime protection as long as premiums are paid.
Cash value
This policy also accrues a cash value.
Policyholders can access this cash as needed through a loan against the policy. This cash value grows, tax-deferred and death benefits are paid to beneficiaries income-tax-free.
The universal life insurance policy is ideal for people who have specific goals for the death benefit protection like:
Estate Planning
Retirement
Asset preservation
An ideal use case for this coverage would be a younger, single person who may not require a lot of coverage at this stage in life.
However, when marriage, children, a mortgage, or an aging loved one with financial needs enters the picture, a universal life insurance policy could offer the option to increase insurance coverage as needed.
Guaranteed issue whole life insurance
This is a permanent life insurance policy much like burial insurance that starts at $5,000 and goes up to $25,000 of coverage without a medical exam. You do not have to qualify for this coverage based on your health.
This policy, specially designed for seniors ages 50-80, is ideal because of its affordable premiums with enhanced benefits typically offered through more expensive policies.
For example, living benefits that cover terminal and chronic illness are available at no additional charge. These benefits are available as long as the physician-certified criteria are met:
Chronic illness benefits
This benefit returns all of the premiums paid and is activated when the insured cannot perform at least 2 of the 6 "activities of daily living" such as bathing, continence, dressing, eating, toileting, transferring, or is diagnosed with a severe cognitive impairment like Alzheimer's or dementia.
Terminal illness
This benefit provides 50% of the applicable death benefit at the time of acceleration.
Terminal illnesses are illnesses or physical conditions that are physician-certified as reasonably expected to result in the insured's death within 24 months from the date of certification.
Graded Death Benefit Life Insurance
AIG may also be able to offer a graded death benefit policy. Within the first two years of policy issuance, the benefit can range from 110%-120% of the actual premium paid if a natural death occurs. If an accidental death occurs, the benefit will be the face amount of the policy.
After two years, the benefit will be the total face amount of the policy.
The graded benefit guaranteed whole life insurance product may be an option for people who want the protection of permanent life insurance coverage, but possible health issues may prevent them from qualifying for a permanent life insurance plan.
It's best to speak with an agent to determine if you could benefit from this type of guaranteed issue life insurance policy.
Bottom Line
AIG is a company that offers pretty standard, basic life insurance options. There are no sophisticated policies like indexed or variable permanent insurance options.
Term life, universal life, and burial insurance sum up their life insurance offerings.
For the average consumer, anything beyond these choices isn't necessary.
AIG's life insurance offerings, though sold through many channels like financial advisors, brokers, and financial institutions, are designed so that the average consumer can purchase them independently.
Getting a life insurance quote from AIG would be worth your time since their prices are very competitive with the added feature of living benefits with just a nominal extra charge.