Progressive Insurance 2023 Review: Multiple Discount Offers
Our review of Progressive looks at the insurance offerings, especially for auto coverage, and the multiple discounts and promotions available often.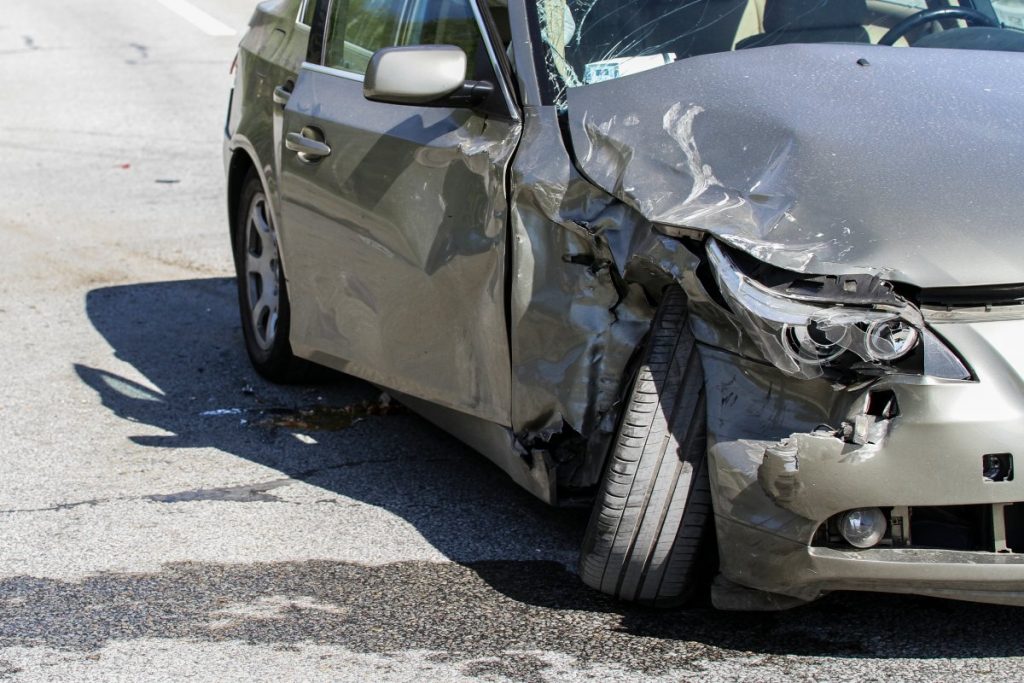 You may know about Progressive's insurance products from its ever-running ad campaigns and its beloved spokesperson Flo.
Not only is Progressive a genius at creating fun and engaging TV ads, but they also offer a wide variety of insurance products.
If you want to know more about their policy options available, here's a breakdown of Proggresive's offerings for homeowners, auto, and life insurance.
Progressive Insurance Pros & Cons
Basic Background: Progressive
Founded in 1937, Progressive is a publicly-traded insurance company.
It has 20.4 million policies in force and, as of 2017, was the 3rd largest owner of market share for the U.S. personal auto insurance market and employs 45,000 employees nationwide.
Progressive sells its line of personal insurance products through both agencies and direct channels. The agency channel is a network of more than 35,000 independent insurance agencies located throughout the United States.
The insurer's direct business comes through the internet, mobile devices, and over the phone and accounts for about 50% of its premiums.
Finally, it's helpful to know that Progressives policies are sometimes underwritten directly by Progressive, a related insurance company owned by Progressive, or an unaffiliated insurance company.
In some cases, Progressive acts as a marketing channel and may not always underwrite your insurance policy. Depending on your location, an insurer from their network may actually underwrite your policy.
Industry ratings
As of December 2020, AM Best affirmed Progressives Financial Strength Rating (FSR) of A+ (Superior.)
Based on J.D. Power's 2020 Auto Claims Satisfaction Study, Progressive received an 856 on the 1,000 point scale. Out of the 25 companies ranked in this study, Progressive was 4th to last.
Progressive is not certified by the Better Business Bureau (BBB,) but their BBB profile does have information on complaints.
As of this writing, 2,900 complaints closed in the last three years, and 1,069 complaints were closed during the previous 12 months. 
Customer service
Progressive offers many tech-enabled customer service options — from the smartphone app to Facebook chatbots and their toll-free customer service number.
The Progressive insurance app is rated 3.5 stars out of 4 on the Apple App Store and enables policyholders to access account information, including:
Policy information
Billing and payments
ID cards and documents
Claims center
Roadside assistance
New products and quotes
Auto Insurance Overview
Progressive's most popular insurance line is its personal auto insurance. Here's a highlight of their standard coverage options:
Liability
This protection kicks in for accidents when you are determined to be at fault in an auto accident.
It pays for property damage, injuries you cause to others while driving, court and attorney costs.
Comprehensive & collision
Progressive's comprehensive auto coverage repairs or replaces your car due to covered incidents like theft, vandalism, hitting an animal, fire, or from some natural disasters.
This coverage will also repair glass damage on your vehicle.
Collision coverage pays for damages to your car if you're in an accident, no matter who caused the accident.
Uninsured/underinsured motorist
This coverage protects you from drivers who are not insured or do not have enough insurance to cover damage to your vehicle from an accident.
This coverage also protects you when your car is damaged by a stationary object like a tree, guardrail, or fence.
Roadside assistance
This coverage will pay for towing services and more if your car breaks down.
It also covers flat tires, fuel delivery, lock-out, and jumpstart services.
If there's any labor required onsite where your vehicle is disabled, one hour of labor is covered. This service can also apply to motorcycles, RVs, and boats.
Ways to save on your Progressive auto insurance policy
Progressive give their policyholders many opportunities to save money. Here are a few discounts options:
Bundle auto and property
Progressive offers multi-policy discounts. You can bundle home or renters and auto insurance to save money.
According to Progressive's website, you can get a discount for other policy combinations that include motorcycle/boat, boat/RV, renters/motorcycle/boat, and others.
Snapshot
This discount program helps you save money based on your driving habits. Snapshot monitors your driving through the Progressive app or a plug-in device.
Policyholders rated as safe or infrequent drivers will save money.
Though it's possible that your rate could increase, Progressive reports that their policyholders save an average of $145 per year using Snapshot.
You even have the option to test it out for 30 days if you are not yet a Progressive customer. If you earn a discount based on the test, you'll get an invitation to get a quote for auto insurance with Progressive.
Rate comparison tool
Progressive has a rate comparison tool that helps you compare quotes for multiple car insurance carriers.
With the tool, you simply choose the desired coverage(s,) view Progressive's rate, and answer a few questions.
Then, Progressive will show you prices from different companies.
Name your price tool
With this tool, you state the amount you are willing to pay, in terms of your monthly premium.
From here, Progressive will suggest a combination of payment options and coverage types that might meet your budget.
Deductible savings bank
Policyholders add $50 to their Deductible Savings Bank each time they finish a policy term without an accident or a violation.
When there is a comprehensive or collision claim, they can pay from their Deductible Savings Bank.
Progressive Homeowners Insurance Overview
Progressive homeowners insurance covered perils include damage from fire, wind, hail, tornadoes, falling trees/limbs, ice dams, roof damage, and others.
Their standard homeowners coverages include:
Dwelling
Dwelling coverage pays to repair or rebuild your house and some attached structures due to damage from a covered incident.
Detached garages, sheds, barns, unattached guest homes, fences can be protected, by request at an additional charge.
Temporary living expenses
Sometimes, your home may be unlivable due to a covered loss, and you may need to relocate temporarily while your home is being repaired or rebuilt.
Your homeowners insurance with Progressive will cover any increase in expenses for these arrangements up to your policy's limit.
Common covered expenses may include hotels and meals.
Liability
Personal liability insurance protects you and your assets if you or liable for someone else's death, damages or injuries.
Additional coverages are available for libel, slander, and other lawsuits.
Personal property
This covers damage or destruction to your personal property from a covered occurrence.
Things like furniture, clothes, electronics, appliances, tools, power equipment, and other belongings are covered up to the policy's limit.
You may need more coverage for more expensive items. You can add jewelry or art by adding a rider for these items at an additional cost.
Progressive homeowner's insurance discounts
Bundling: Get a multi-policy discount by purchasing two or more Progressive insurance policies
Quote in advance: Save when you get a homeowners insurance quote ten days before your policy starts
Alarm systems and safety devices: Installing fire and burglar alarms, automatic sprinklers, or a security system in your home can garner a discount
New home: For a new home that you purchase or build
Single deductible: If you bundle Progressive homeowners and auto, and one incident/claim applies to both, you only have to pay one deductible
Pay your policy in full
Go paperless
Life Insurance Overview
Progressive offers the following life insurance products:
Term life insurance
Progressive offers policies in 10, 20, and 30-year terms.
Policies can start at just $14 per month for coverage that can go all the way up to $5,000 through Progressive's life insurance affiliate, eFinancial.
Whole life insurance
Whole life insurance is a permanent type of insurance that accrues a cash value as policyholders pay their premiums.
You can borrow against the policy or leave a tax-free lump-sum payout to your beneficiaries.
Universal life insurance
Universal life insurance is like whole life insurance because you can borrow against the accrued cash value.
Universal life insurance is slightly different because policyholders have the flexibility to increase or decrease the premiums and death payout benefit.
Final expenses (burial) insurance
Burial insurance policies with Progressive can start as low as $20 per month and offer up to $35,000 of coverage.
These policies can cover expenses like a funeral or the remaining legal and medical bills of the policyholder.
Bottom Line
Progressive offers many of the standard coverages and discounts you'd expect from a large insurer. Their prices are on par with their competitors as well.
Progressive seems to shine in the area of efficiency and technology, which makes it ideal for customers who appreciate this convenience when it comes to insurance. Unfortunately, their customer service ratings are not as impressive as their feats in automation and technology.
If you are shopping around for insurance, it can't hurt to include them in your research. The Progressive quote comparison tool can help find reasonable prices for insurance whether you choose to get insurance coverage with Progressive or not.