Savings Account vs. Money Market Account: Which Is Better?
Learn the differences between a savings account and a money market account (MMA). Find out which one you should choose to grow your savings depending on fees, features, minimum opening deposits, check-writing capabilities, and debit card access.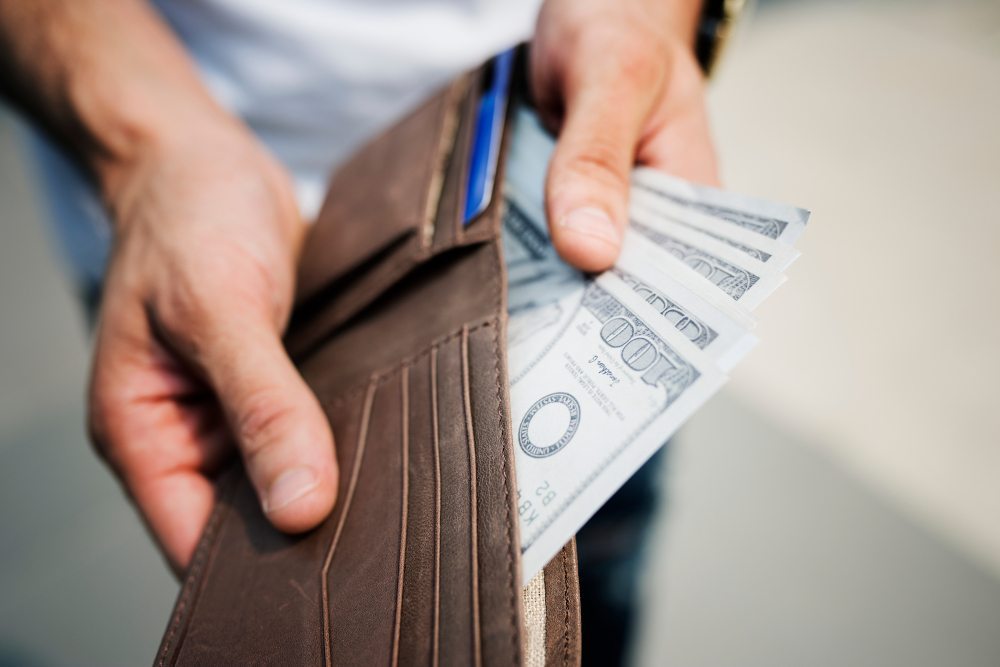 Savings accounts and money market accounts are options if you're looking for a safe deposit account to grow your money.
Both types of accounts can help propel your savings to the next level.
But there are differences between these two.
It's important to understand how these accounts work, as well as their unique features. This helps determine which one is right for you.
What are Savings Accounts?
Savings accounts are interest-bearing deposit accounts. You can open an account with a bank, credit union, or online financial institution. These accounts provide a safe alternative to stuffing your cash under the mattress or in a shoebox. Not only is your money protected from theft, savings accounts at most financial institutions are FDIC-insured up to $250,000.
Grow your money
The most obvious feature of a savings account is that your money earns interest and grows. The longer you keep your cash in the bank, the better. Keep in mind, the speed that you're able to grow your money is based on whether you have a competitive interest rate.
Regular savings accounts don't typically earn a high interest rate, but online banks offer savings accounts with much better rates. So if you're thinking about using a savings account to increase your nest egg, you'll make out better with an online savings account. You can hit financial goals sooner when you maximize the growth of your account.
For example, imagine depositing $5,000 into a regular savings account earning 0.02% APY (compounded monthly). In this scenario, your account increases by $1 after 12 months. But if you deposited this same amount into an online savings account earning 1.05% APY, your account earns about $52 after 12 months.
Minimum opening deposits
Some banks and credit unions require a low minimum deposit between $5 and $25 when opening a regular savings account. On the other hand, some online banks allow you to open a savings account with no minimum balance requirement.
Because you can open a savings account with a low or no minimum deposit, it's easier to have multiple accounts for different purposes. You might have one savings account strictly as an emergency fund, and use another account for your vacation fund or holiday fund.
Fees
Monthly service fees are typical with savings accounts. This is especially the case with a regular savings account. The good news is that there are ways to avoid these costs. Your bank may waive fees if you maintain a minimum average daily balance. This minimum varies by financial institution. So you'll need to compare fees among different banks and credit unions. Some online savings accounts don't charge a monthly service fee.
No check-writing privilege
You can keep your checking account and savings account in the same bank for convenience. Unlike a checking account, however, there's no check writing privilege with a savings account. Nor can you use a debit card to access funds in your savings when shopping at stores.
This is your money and it's just as accessible as funds in your checking account. But you must electronically transfer savings funds into a checking account before you can write a check or use your debit card. Be mindful of the fact that transfers from an online savings account can take 2 or 3 days to arrive in an offline checking account.
Outgoing transfers
It might come as a surprise, but you're limited to six outgoing transfers and/or withdrawals from your savings account per month. If you exceed this number, your bank may charge an excess withdrawal fee. This fee applies to electronic transfers, overdraft protection transfers, ATM withdrawals, teller withdrawals, and telephone transfers. Or your bank may only charge an excess activity fee.
An excess activity fee applies to overdraft protection transfers, mobile transfers, and online transfers. It doesn't apply to withdrawals or transfers made in-person or at an ATM. So if you have a savings account with a brick-and-mortar bank, you can visit a branch at any time and use your ATM card to pull out cash without penalty.
Compare Savings Options
Be sure to check out more savings accounts worth considering:
What is a Money Market Account?
A money market account (MMA) is another type of deposit account providing a safe place for your cash. Funds in a money market account are also FDIC-insured. However, these interest-bearing accounts may be more attractive than savings accounts. This is due to higher returns. But despite the higher yield, these accounts aren't as easy to open and tend to have higher fees.
MMAs have several features that are available on checking accounts, which opens it up to more types of transactions than typical savings accounts.
Earn more interest
Interest rates on MMAs are likely to be higher than what you'll find with a savings account. You might think that it is superior to a savings account, but you'd also have to consider the other traits of MMAs to find out why rates are higher.
Minimum opening deposits
Similar to savings accounts, money market accounts generally require a minimum opening deposit. This varies by bank. Whereas one bank may require a low minimum opening deposit of $1,000, another bank may require a minimum opening deposit of $5,000 or $10,000. Some banks use the amount of your deposit to determine your interest rate. So the greater your opening deposit, the more competitive your rate.
Fees
Usually, money market accounts also have a monthly service fee, which the bank may waive under certain conditions. This fee tends to be higher than the service fee on a savings account.
Requirements to have fees waived might include maintaining the minimum average daily balance or having at least one direct deposit into your account per month.
Because you can perform more transaction with an MMA, it opens up other ways to incur fees, such as overdraft
Check-writing/debit card privilege
Money market accounts are also unique because they include check-writing privileges. You may also receive a debit card to access funds in your account. This is different from a savings account. Therefore, money market accounts are a type of hybrid account. But although you're able to write checks, some institutions only allow three to six checks per month.
You're also allowed a maximum of six outgoing transfers and/or withdrawals per month, which includes any checks you write.
Which Is Right for You?
Money market accounts and savings accounts both serve a useful -- and very similar -- purpose. But the question remains: Which account is the right choice for you?
The answer depends on how you plan to use your account, and what features are most important to you.
Go with a savings account if:
You don't have a large starting balance
You don't need (or want) check-writing or debit card access
Let's say you're interested in building an emergency fund and you're looking for a safe, secure place to deposit and grow 3 to 6 month's worth of income. If you're getting started with limited funds, you can open a savings account with little out-of-pocket. Sometimes, you don't need to provide a minimum opening deposit.
Since you're only interested in a rainy day fund, maybe you're not thinking about other main investment vehicles. In this case, a regular or online savings account might be the only thing you need, at least for now.
Go with a money market account if:
You have large deposit balance that will remain untouched
You prefer easy access to your savings
You expect to write checks occasionally
Are you saving for your wedding or a child's wedding? Do you need to catch up and increase your savings to pay your child's college tuition? Are you tired of renting and looking for a faster way to grow your down payment fund? Whatever your plans, a money market account may be a smarter solution than a savings account.
This account can also work if you want your money to be as accessible as a savings account. When you have a savings account with a nearby bank, you can drive through an ATM and pull out cash whenever you need funds. Because some money market accounts let you write a limited number of checks and come with a debit card, your money stays liquid and reachable. So you'll enjoy the best of both worlds. You receive a higher, competitive interest rate on your deposits, and the freedom to tap your funds whenever.
But even if you like the idea of opening a money market account and speeding the growth rate of your savings, you should only choose this option if you have the minimum deposit requirement. And if you're committed to not unnecessarily touching funds in this account—at least until you withdraw cash for its intended purpose.
Not only does a high balance allow you to earn more interest, maintaining the bank's minimum daily balance helps you avoid monthly service fees.
Conclusion
The differences between a savings account and a money market account are subtle. Even so, it's important to have a clear understanding of how these accounts work so you'll know the right place for your money.
Savings accounts and money market accounts are both great options for safe deposit accounts that help you grow your money, but they have different features and requirements. When choosing between them, you should consider the interest rates, minimum opening deposits, fees, and transaction limits of each account.
At the end of the day, there isn't a wrong or right choice. Whether you feel a savings account or a money market account is a better fit based on your goals, the main thing is that you're putting forth the effort to save money. If you're interested in a money market account but don't have enough funds available, start off with an online savings account. Grow your account and then transition to a money market account at a later time.