The Best Student Checking Accounts of 2023
Choosing the right checking account for your child is important. Compare student checking accounts offered at the top U.S. banks to find the right one.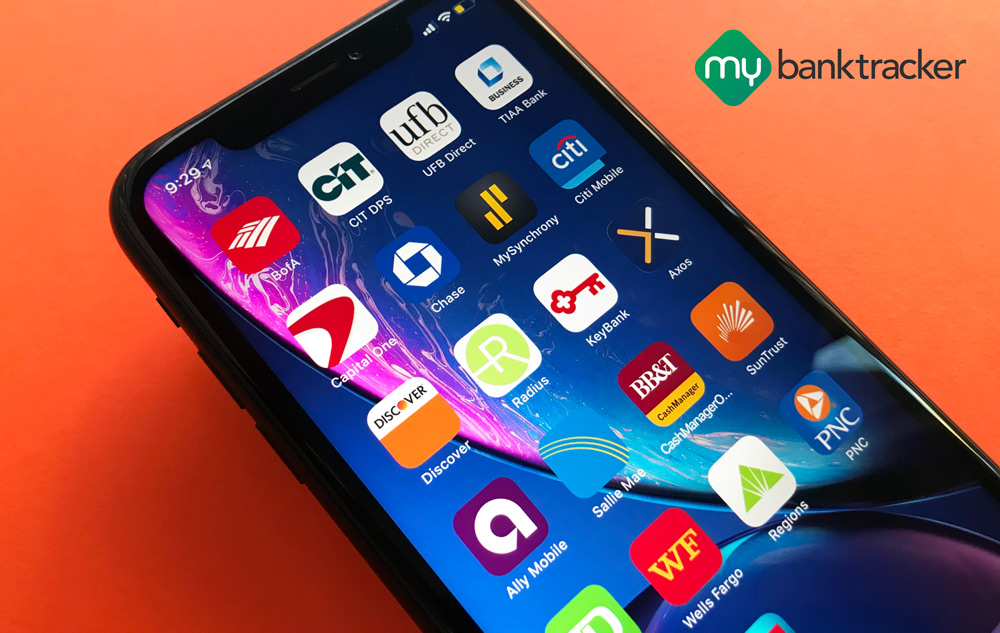 One essential financial account is a checking account, which will become the financial hub for almost every college student.
Not surprisingly, it's very common to turn to the nation's largest banks in the search for student checking accounts.
With widespread branch and ATM networks, big banks can provide convenience to this young demographic.
The best part is that many banks may offer a regular checking account with an added fee-waiver requirement that applies to students.
Take a look at the student checking accounts offered at the top U.S. banks to find the right one. Then, compare them to checking accounts from online banks, which provide viable checking options for students.
U.S. Bank Student Checking: Best for ATM Access
One of our top picks for college students from a national bank is the U.S. Student Checking account.
The account has no monthly fee for students.
But, the best part is that there's no out-of-network ATM fee charged by U.S. Bank on the first four (4) non-U.S. Bank ATM transactions (ATM operator fees may still apply).
Furthermore, U.S. Bank offers a long list of great features that make it easy for students to manage their account, including mobile check deposit and Zelle personal payments.
Chase College Student Checking: Best for Large Branch & ATM Networks
Another solid pick for a college student checking account is the Chase College Student Checking Account.
Chase is one of the largest banks in the United States. That works to your benefit because it means that you get access to a national network of branches and ATMs.
You're can find a Chase location to make a deposit or withdrawal in many parts of the country. 
And, again, there's no monthly fee for students enrolled in college.
Chase also aims to make the account easy to use despite the on-the-go lifestyle of many college students. You can deposit checks from anywhere using the Chase app. You can also use the built-in Zelle feature to send money to your friends, even if they haven't set Zelle up yet.
Read the editor's Chase College Student Checking review.
Schwab Bank Investor Checking: Best for Studying Abroad
The Schwab Bank Investor Checking Account is perfect for students who might study abroad.
One thing to note is that you must have a Schwab brokerage account to open the account.
The good news is that the brokerage account does not charge a monthly fee or have a minimum deposit. That makes it easy to open the account, and you can use the brokerage to start investing if you ever have the money to spare.
The real benefit of the account is that you can receive unlimited ATM fee refunds. This includes ATMs in the United States and abroad. You'll never pay an ATM fee again if you choose the Charles Schwab Investor Checking account.
Of course, ATM fee waivers are less impressive if there's a monthly fee for the account. Thankfully, there isn't, regardless of the balance that you have in the account.
Read a full editorial Schwab Bank Investor Checking Review.
Checking Accounts Offered by Online Banks
Online banks are popular due to their low fees and high interest rates.
Generally, they don't offer checking accounts labeled for college students because these accounts don't have monthly fees -- anyone (age 18 or older) can open one without having to meet fee-waiver requirements.
Axos Bank Rewards Checking: Best for Low Fees
The Axos Bank Rewards Checking is another online checking account that is very fee-friendly as there is no monthly fee and you will be reimbursed for any ATM fees you incur at ATMs in the U.S.
As a bonus, the account offers a great interest rate. The interest rate you earn will be based on the balance of your account. The higher the balance, the higher the rate. It's a strong incentive to start building savings.
Read the editor review of the Axos Bank Rewards Checking account.
The Basics of a Student Checking Accounts
Student checking accounts are designed exclusively for college students, and it's easy for first-time accountholders to adapt to banking.
They are offered at many banks and students can usually avoid the typical monthly fees as long as they're actively enrolled in a college or university.
Big banks offer a huge advantage for students as these financial institutions are able to provide the convenience of many branches and widespread ATM networks -- often having a presence on or near campuses.
The most common benefits include:
no minimum balance requirement
free checks
free debit card
online banking
mobile banking
teller access for deposits and withdrawals
These types of benefits should be considered when choosing the right student checking account.
Research Banks and ATMs Near Campus
Ideally, choose from major banks where there are multiple branches and ATMs on or close to campus for easy access to cash anytime.
If there are no branches close to campus, use an ATM machine that doesn't belong to the bank can result in ATM fees. For this reason, it is best to have an account at a bank that waives these fees.
Note that the ATM owner may also charge a third-party ATM surcharge. That's in addition to any out-of-network fee charged by the bank.
Tip: Even if your bank won't waive them, you can still avoid paying for ATM fees with these tricks.
What Factors to Look for in a College Student Checking Account
Though we've offered some suggestions for good student checking accounts, you should also do your own research.
You might be able to find an account that meets your needs better than the ones that we've listed -- with greater consideration for banks that are closest to school.
If you do want to research accounts on your own, look at these factors when comparing the accounts.
Monthly fees
Monthly fees are the number one thing you want to watch out for when you're opening a checking account. Bank accounts are supposed to be a safe place to store your money.
Can you really call an account safe if its fees will eat into your balance each month?
Many checking accounts these days charge monthly fees. Though most student checking accounts don't, there are a few that do.
If a checking account charges a fee, there is usually a way to avoid that fee. You may have to meet a certain balance requirement or receive a direct deposit each month.
When you're comparing checking accounts, make sure to choose an account without a monthly fee. If you must choose an account with a fee, make sure you can meet the fee waiver requirements easily.
Paying even one monthly fee can erase the value of most other benefits an account could offer.
Student Checking Accounts Monthly Maintenance Fees
| Bank Account | Monthly Fee | How to Avoid Fee |
| --- | --- | --- |
| Bank of America Advantage Plus | $12 | Monthly fee waived if enrolled in college and under 24, or a monthly direct deposit of $250, or $1,500 avg. daily balance |
| Wells Fargo Everyday Checking | $5 | Monthly fee waived with 10 debit card purchases/payments, $500 in total direct deposits, $1,500 minimum daily balance, or linked Wells Fargo Campus ATM or Campus Debit Card |
| Chase College Checking | $6 | Monthly fee waived with if enrolled in college, or have a monthly direct deposit, or a $5,000 avg. daily balance |
| Citibank Student Account *no longer available | $0 | Graduation or when no longer enrolled in school |
| U.S. Bank Student Checking | $0 | |
| PNC Bank Virtual Wallet Student | $7 | Monthly fee waived with if enrolled in college, or $500 total direct deposits, or $500 avg. daily balance, or avoid using a PNC branch |
| Capital One 360 Checking | $0 | |
| TD Bank Student Checking | $0 | |
Shared access
It's important to consider how convenient the branch and ATM access is for parents or guardians. If parents want to deposit money to the student checking account, try to choose a bank that has branches or ATMs close to home.
The disadvantage of online banks is that the only method of funding an account is through electronic funds transfers, which usually takes longer to clear than a cash deposit.
Some banks, like Chase, may require parents to become an authorized user on a student's checking account to deposit funds.
Online and mobile banking
College students may be more reliant on online and mobile banking -- making them essential for student checking accounts.
Ensure that the account you choose offers the mobile banking features that you need.
At a minimum, you want to be able to:
check your balance and view account activity
You don't want to be forced to visit your bank every time you need to do something basic like transfer money.
Also look for additional features, like setting up automatic transfers or account alerts. These can help you keep track of your money and avoid overdrawing your account, which can result in nasty fees.
Features like Zelle, which lets you send money to friends, can be very important for college students. Inevitably, you'll go out for dinner and have to send money to someone to cover your portion of the bill. If you live with roommates, it can also be a good way to pay your part of the utility or internet bills.
Whatever account you choose, make sure it gives you the online and mobile features that you expect to use on a regular basis.
What Happens After Graduation
Time flies. Those four years in college will fly by and before you know it, the real world is here.
Luckily, most accounts will allow graduates to maintain a free checking for a bit longer than the traditional four years that it takes to get a college degree.
This extra year or two allows graduates to secure a stable source of income that would help them meet fee waiver requirements of regular checking accounts -- which typically include direct deposit or minimum balances.
This won't last and your graduates will have to transition to an "adult" checking account sooner or later.
Although the policies may differ, one thing remains the same across the board -- you have to graduate from the student checking account once you're no longer considered a student.
Watch out:
If you don't speak to your bank ahead of time, they will pick an account for you.
In most cases, it will be a basic checking account, but in rare instances, they may move your funds into a more expensive checking account.
To prevent this from happening, contact your bank as soon as you graduate or by exploring these options.
Conclusion
Your checking account is an incredibly important part of your financial life.
That makes it very important that you choose an easy-to-use account. While college students have very unique checking account needs, many banks offer specialized accounts to meet those needs.
Carefully consider which checking account is right for your needs.
Choose an account with low or no fees and look for additional features that can make a checking account even easier to use.