How to Avoid the Monthly Citibank Checking Account Fee
Learn how you can meet the fee waiver requirements of Citibank's Basic Banking Account and not pay the monthly checking account fee.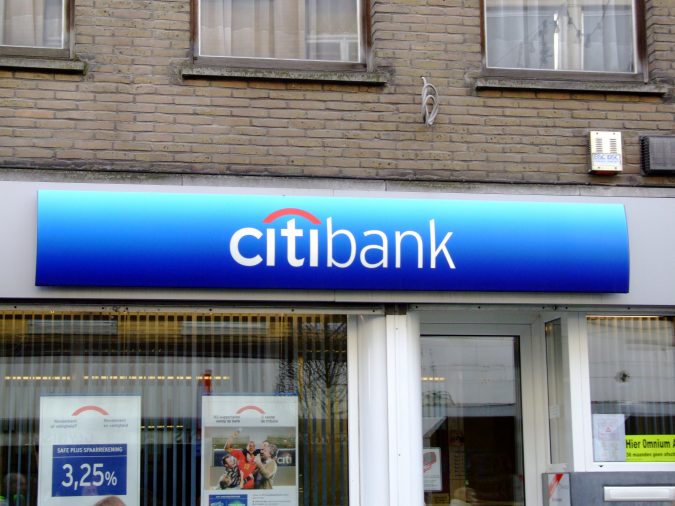 Qualifying Direct Deposit
The qualifying direct deposit includes ACH credits which could include your pension, government payments (like Social Security), or payroll from your employer or agency.
Now:
Many Citi customers reported that a transfer of funds from another bank account was reported as a qualifying direct deposit.
You can test this by transferring some funds from one of your other bank accounts (not with Citi) and setting an alert. You will get a notification when the transfer succeeds, meaning it qualifies as a direct deposit. You can even try sending the funds from a non-Citi savings account or a financial service like PayPal.
This might happen because Citi's system sees all ACH credits as direct deposits. But, this could change at any time, so don't count on it staying in place to meet the fee waiver requirements.
If Citi considers transferring from a non-Citi savings account to your checking account as a direct deposit, consider automating the process. You can set up monthly transfers on a schedule, so the bank will likely consider it a qualifying deposit.
Qualifying Bill Payment
A bill payment simply means a bill paid through a Citi account by phone, mobile device, or through your online browser. Payments made via checks or internal transfer payments to Citi accounts are not considered qualifying bill payments.
You can make an online bill payment to others or yourself.
However, the only way to make a qualifying bill payment to yourself is if the other account you are paying out to is not at Citi. Consider this another way of digitally writing a check to yourself or another party.
You can try making the process of making the monthly qualifying bill payment seamless by automation. Automate bill payments for your credit cards, loans, utilities, and other recurring monthly payments.
Daily and Combined Balances
The daily balance generally means the minimum amount of funds you have in your account at the end of each day, which is averaged over the month or statement period.
If you don't meet Citi's minimum, you'll be on the hook for the monthly account maintenance fee.
The nice thing about this requirement is that you can meet the monthly average threshold with combined balances across one or more eligible Citi accounts.
For example, if you have a checking, savings account and a money market account, adding up the money in these accounts gives you the "combined balances."
So, it can certainly help to have more than one account at Citi to help you avoid monthly account fees.
Automation
For most banking customers, their checking accounts are the central hubs of their personal finances.
By automating many of your financial obligations, you can probably fulfill the fee waiver requirements without too much effort.
Set up automated bill payments for credit cards, loans, utilities, and any other monthly recurring bills. This way, you don't have to remember to make the monthly qualifying bill payment.
You can set up automatic transfers from an online savings account into your checking account, too.
If the ACH credit transfers count as a direct deposit, you can just set them up as monthly transfers and not have to worry about manually making them every month.
Don't End Up Paying Monthly Fees
Over the course of a year, you can lose a significant amount of money to monthly checking account fees.
If you're paying monthly fees on a regular basis, it could be time to look for a free alternative. While there are many ways to avoid these fees, it might be that you run into issues trying to meet some of Citi's fee-waiver requirements.
If this is the case, you should know that there are fee-free checking accounts that don't have as many requirements.
As a result, you should consider banking with depository institutions offering free checking accounts with online banks with no monthly fees or minimum balance requirements. Online banks are one such type of institution.
Common Perks of Online Banks
No monthly fees or minimum balance requirements
As opposed to traditional banks, most online bank accounts don't charge monthly account maintenance fees. Online banks also don't have minimum account balance requirements to qualify for a fee waiver.
That means:
You can still have a $0 balance without maintenance fees.
Earn interest on your balance
Online banks usually allow you to earn a much higher interest rate than traditional banks. This is because online banks don't usually require as much money for overhead and operations as traditional banks.
Refunds on ATM fees (limits may apply)
Usually, when you withdraw money from an ATM that doesn't belong to your bank, you are charged twice—by the ATM you are withdrawing from and then by your bank. When this happens, your online banks may offer refunds on ATM fees from their end.
These refunds can be a big deal if you use ATMs regularly. While some traditional banks also offer ATM fee refunds, they often come with restrictions and limitations on how much you can actually get back.