8 Business Checking Account Fees to Watch Out For
See the most common fees associated with business checking accounts so that you know what to watch out for when picking a checking account for your business.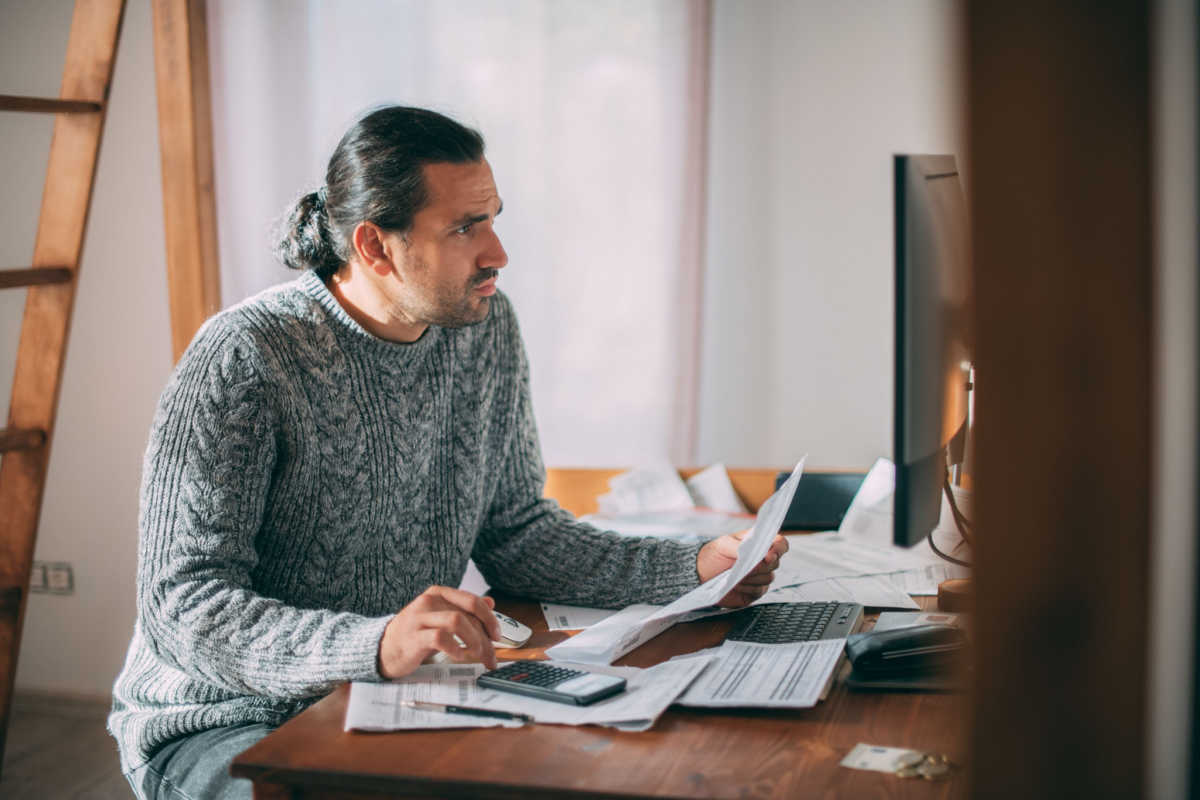 Business owners have plenty of expenses to pay to keep their companies running.
The last thing these business owners need is to pay unnecessary or unusually high business checking account fees.
Finding a bank that offers an affordable checking account may not be easy, but it's worth the effort.
Here are the most common business checking account fees to watch out for and how to shop for a good business checking account:
Monthly maintenance fees
Excess transactions fees
Cash deposit fees
Wire transfer fees
Merchant payment processing fees
Overdraft fees
Stop payment fees
ATM fees
1. Monthly Maintenance Fees
Monthly maintenance fees are prevalent on business bank accounts. They may also be called monthly service fees or monthly service charges.
These fees are frustrating because they can be charged every month.
Thankfully, most bank accounts allow you to get monthly maintenance fees waived as long as you meet the qualifications.
Unfortunately, the qualifications aren't always easy to understand. They also can be difficult for some businesses to meet regularly.
Daily account balance
The easiest waiver is usually related to holding money in the account.
Many banks use the minimum daily balance methodology. If your bank account balance never falls below the minimum balance, the fee is waived.
Even having one day when the account falls below the balance could result in getting charged the fee.
Other banks may use an average daily balance requirement. This usually adds up your balance each day of a statement cycle and divides the total by the number of days in the cycle. As long as your average balance exceeds the minimum, the fee is waived.
Other fee waivers
Some banks may waive fees if you exceed other benchmarks. These could include a certain amount of deposits or debit card transactions.
Make sure you understand exactly how much a maintenance fee is and ways you can get it waived before opening an account.
2. Excess Transaction Fees
Personal bank accounts don't charge you for the number of transactions you make in your account each month. Business checking accounts might.
It's standard for business checking accounts to list the number of transactions you get for free each statement cycle.
If you exceed that number of transactions, you must pay a fee per excess transaction.
This fee may be around 50 cents per excess transaction. It can add up quickly if you make a large number of transactions each month.
3. Cash Deposit Fees
If your business receives cash for payments, cash deposit fees could be costly. Many business deposit accounts allow you to deposit a certain amount of cash for free each month.
For example, you may be limited to $5,000 in cash deposits. After you exceed that limit, you're charged a fee.
The fee is often expressed as a certain amount of cents per $100 deposited. Each bank may charge different fee amounts, but around 30 cents per $100 is common.
A business that rarely receives cash may not be impacted much by this fee. Even so, high-volume businesses that primarily deal in cash could see this fee add up quickly.
4. Wire Transfer Fees
Wire transfers are a common way to send or receive large amounts of money or to send or receive money quickly. Each bank has different wire transfer fee schedules.
Some banks may give you a certain number of incoming or outgoing wire transfers for free each month.
Others may charge you $10 or more per wire transfer you make.
5. Merchant Payment Processing Fees
Business checking accounts often have the option to add merchant services. This allows you to accept credit cards and other payments at your business and have the funds deposited into your checking account.
As you can imagine, this isn't free. Each bank has different merchant service rates. These can vary based on your account type, the volume of transactions, and other factors. Expect to pay a percentage fee, such as 2.9%, and a per transaction fee, such as $0.29.
Businesses considering using a bank's merchant services should carefully look into the fees. They may also want to shop around with other providers to see if they can find better rates.
6. Overdraft Fees
Often, a business checking account includes the ability to overdraft your account.
This means you can withdraw more funds than are in the account if you face a very short and temporary cash flow crunch. When this happens, you almost always have to pay a fee.
Overdraft fees can be $29 or more. If you overdraft your account often, you could easily owe $100 or more in overdraft fees in a month.
You should have the option to disable overdrafts if you do not want this feature.
7. Stop Payment Fees
Banking is more technology-based than ever before. People can make money transfers from a bank's mobile app quickly and easily.
Still, sometimes vendors aren't caught up with current technology. They may only offer traditional payment methods, such as credit card payments with a fee or checks with no fee.
That means there is still a reason to have a checkbook and write checks from your business checking account.
No one is perfect. If you make an error on a check and send it out before realizing the error, you may have a moment of panic.
Banks may allow you to stop payment on that check as long as it has not already been cashed. This means the person who receives the check cannot cash it.
This service costs money, though. Each bank has a different charge for stopping payment on a check.
8. ATM Fees
If your business needs to withdraw cash from ATMs, make sure your new account has accessible fee-free ATMs.
Out-of-network ATMs usually charge a fee for the ATM owner.
However, your bank may also charge an out-of-network fee. Look to see if your bank charges you to use an out-of-network ATM before opening an account.
Other Factors to Consider When Choosing a Business Checking Account
Each business checking account may offer different fee schedules or products and services for you to use. Finding the right account means evaluating your situation and each account option.
Here are some other non-fee factors to consider in a business banking account.
Insurance coverage
The first thing to check is whether the bank you're considering is an FDIC member institution. If it is, your business's deposits should be covered up to a $250,000 limit.
There is no reason to open an account that does not offer FDIC insurance.
This insurance only covers you if your bank fails and funds go missing. It does not protect you from employees stealing funds or mismanagement of your business.
Online banking
Busy business owners don't always have time to stop by a branch. Online banking can save you time if you only need to deposit a check or look into your transaction history.
Most banks offer online banking and mobile apps, but not all offer the same service level.
Some banks have slick systems that are easy to use. Others provide a frustrating user experience.
Look to see which online and mobile banking features a bank offers. You may also want to look at app reviews to see if there are any common frustrations current customers have.
Business debit cards for employees
Many business checking accounts allow you to get business debit cards for your employees. Verify a bank offers this service if it is important to you.
Make sure you understand any fees that may come with employee cards. You should also ask if you can set restrictions or limitations on spending on each individual card.
Locations
Having convenient branch locations near your business locations or home is key. This way, you can visit branches without going out of your way. This can save you both time and unnecessary wear and tear on your vehicle.
Other products and services
A business checking account helps you manage your day-to-day business finances. Banks can offer several other products and services to help your business, as well.
A bank may offer other ways to store business funds. These could include savings accounts, certificates of deposit, and even investment accounts.
Deposit accounts aren't the only products offered, though. You may be able to apply for a credit card, line of credit, or other debt your business needs.
If you want to buy a property for your business, they may offer a mortgage option you can use.
Businesses that only need a checking account shouldn't put too much thought into these other features.
That said, larger businesses that have several needs may want to accept a less-than-perfect business checking account if the bank has superior products in other areas.
Take Action
Now that you understand the common business checking account fees, you can find an account that best fits your business needs.
In many cases, this may require switching to a different business checking account. Just make sure to read the account agreements to look for hidden fees.
Once you've evaluated your options, take action and open a business checking account that makes the most sense for your company.