How to Avoid Bank of America Checking Account Fees
Learn how you can avoid the monthly fees on Bank of America checking accounts either direct deposit or minimum balances.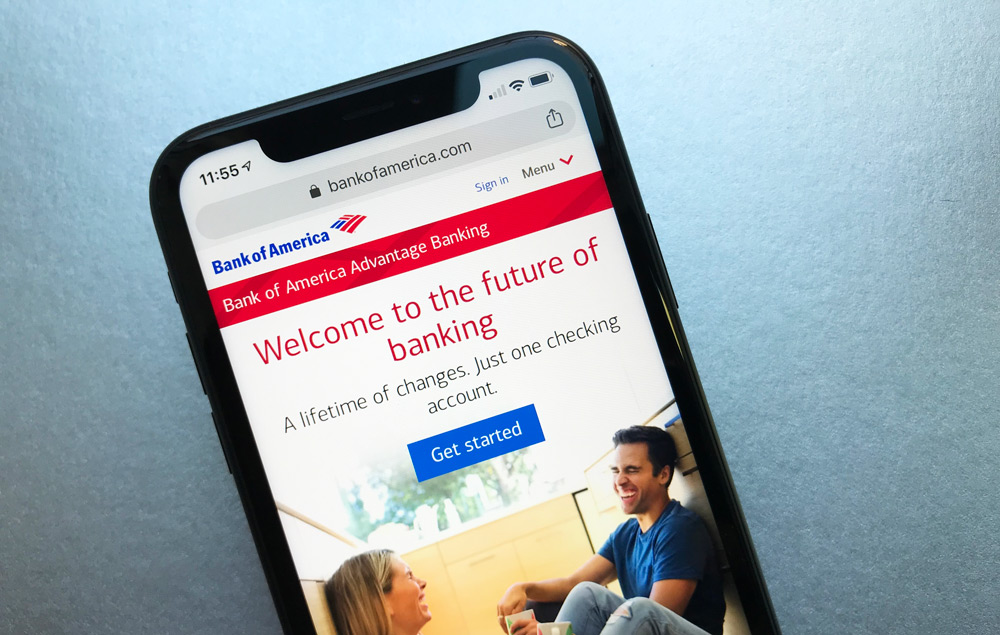 On your hunt for a checking account, you might come across Bank of America, which isn't surprising when it is one of the biggest banks in the nation.
More than likely, you're considering a Bank of America checking account because of the bank's presence and accessibility in your area. However, even their most basic accounts have monthly maintenance fees.
Here are a few points to note on how you can avoid monthly fees on Bank of America checking accounts.
Bank of America Checking Account Monthly Fees & Fee Waivers
Here are some of the more common Bank of America accounts, the monthly maintenance fees and how to get those fees waived.
Advantage Plus Banking
The Advantage Plus Banking has a $12 monthly fee unless you meet the following requirements:
Make one qualifying direct deposit of $250
Maintain a minimum daily balance of $1,500 or more
Be a student under age 24 while enrolled in high school, college, university or a vocational program
Advantage Relationship Banking
The Advantage Relationship Bank account has a $25 monthly fee. Here's what you can do to avoid paying this fee:
Maintain a combined balance of $10,000 in eligible linked accounts
SafeBalance Banking
This account comes with a monthly fee of $4.95, but you don't have to pay it if you meet one or more qualifications:
Account owner qualifies as a student
Account owner is under 18
Here's what you need to know about the qualifications for the fee waivers:
Qualifying Direct Deposit
For accounts that require a qualifying deposit, you should know how BOA defines these deposits.
According to their site, qualifying direct deposits may consist of regular monthly income (such as a salary, pension, or Social Security benefits) that are made by your employer or other payer using your BOA account and routing numbers. These deposits qualify for the Bank of America Advantage Plus Banking monthly maintenance fee waiver.
These are the type of transactions that do not qualify you for the monthly fee waiver:
Teller deposits
Wire transfers
Online and Mobile Banking transfers
Transfers from one account to another
ATM transfers and deposits
Note, sometimes, a bank may consider incoming funds transfer from another bank as a direct deposit.
You can test this out by setting an alert for a direct deposit and then initiating an incoming transfer from another one of your bank accounts (not an account held with Bank of America).
Daily and Combined Balances
With an Advantage Relationship account, you should understand exactly how to meet the $10,000 balance requirement in one or more combined accounts to qualify for the monthly fee waiver. Combined balances include:
The average daily balance in eligible linked checking and savings accounts for the statement cycle
The current balances in linked personal CDs and IRAs at the end of the Advantage Relationship Banking statement cycle
The current balance (2 business days before the end of the Advantage Relationship Banking statement cycle) in your eligible linked Merrill Edge and Merrill Lynch investment accounts
The Advantage Plus checking requires you to maintain a minimum daily balance of $1,500 each statement cycle for the monthly fee waiver.
Preferred Rewards Program Enrollment
For all of the accounts above, there's also one other thing you can do to opt-out of fees for all three of the accounts listed above.
If you become a member of the Bank of America Preferred Rewards program, you'll get your monthly maintenance fees waived and receive other perks and benefits such as boosted credit card rewards and discounts on other BOA financial products.
In order to qualify, you must have an active, eligible personal checking account with Bank of America and maintain the balance required for one of the balance tiers in your combined qualifying Bank of America deposit accounts:
Checking
Savings
Certificate of deposit (CDs)
Merrill investment accounts like Cash Management Accounts and 529 plans).
You can satisfy the combined balance requirement for enrollment with either:
A three-month combined average daily balance in your qualifying deposit and investment accounts or
A current combined balance provided that you enroll at the time you open your first eligible personal checking account and satisfy the balance requirement at the end of at least one day within 30 days of opening that account.
If you qualify, your qualifying account balance will determine the tier you fall into:
Gold tier: At least $20,000
Platinum tier: At least $50,000
Platinum Honors tier: At least $100,000
Diamond tier: At least $1,000,000
Diamond Honors tier: $10,000,000
Avoiding the Monthly Fee
If you cannot meet fee waiver requirements, your checking account will end up being quite expensive.
Of the different ways that you can avoid the monthly fee, the direct deposit requirement has the most leeway.
Here's how some Bank of America customers can cut the costs of maintaining a basic checking account:
ACH credit transfers are considered direct deposits
According to many Bank of America checking account holders, an ACH credit triggered a direct deposit account alert.
Because BofA doesn't require a minimum amount on the direct deposit, customers can transfer a small amount of money from an online savings account, such as one from Ally Bank or a PayPal account. It would qualify as a fee-waiving transaction.
You can test this with your other external bank accounts by setting up an account alert for direct deposits and initiating a transfer.
Note: This step is possible only because Bank of America's computer system recognizes ACH credits as direct deposits—a tweak in the system would nullify this method at any time (without notice).
Don't End Up Paying Monthly Fees
Over the course of a year, you can lose a decent chunk of change to monthly checking account fees. If you're paying monthly fees on a regular basis, it is time to look for a free alternative.
More than likely, you can find free checking accounts with online banks.
Consider Using an Online Bank
There are plenty of checking accounts without the monthly fees and minimum balance requirements—most often with online banks.
They tend to provide banking services with no-to-low fees because of lower overhead. They don't have brick-and-mortar locations to maintain or tons of staff to pay, so they can pass the savings on to their customers.
With online checking accounts, you're likely to benefit from:
No monthly fees
No minimum balance requirements
Earn interest on deposits
Large ATM network access
ATM fee refunds
Mobile check deposit
So, if you find yourself paying monthly maintenance charges, just know that there are plenty of cheaper (or free) options available.