When an Online Business Checking Account Makes the Most Sense
Learn about the key advantages of online business checking accounts and how they could be the better fit for your growing business.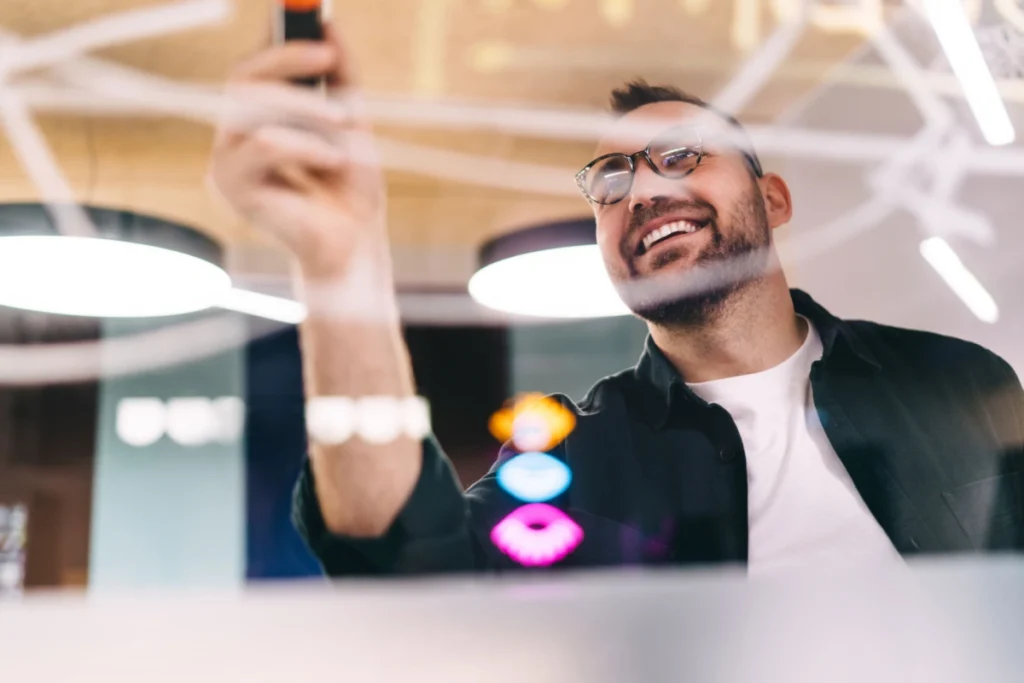 Businesses aiming to optimize their finances can look to their business checking accounts. For many such businesses, it's worth considering online banks for significant cost savings, added convenience, and increased deposit safety. If you're thinking about ditching brick-and-mortar banks, find out whether an online business checking account makes more sense for your business banking needs.
Why You Might Prefer an Online Bank
Because online banks do not have the high costs of operating large branch and ATM networks, they can offer very attractive perks and benefits while providing a similar–if not better–overall banking experience.
Here are the noteworthy benefits and indicators that you're better off with an online business checking account:
Save big on fees
Business checking accounts typically have a long list of fees that many companies simply accept as the cost of business. Online banks usually charge lower and fewer fees, such as no monthly maintenance fees or minimum balance requirements. Moreover, high-volume merchants may have to deal with fees and limits on transactions, payments, and cash deposits. Online business checking accounts tend to offer unlimited transactions, which means no transaction fees.
Digital-first banking
Digital banking tools are comprehensive enough that you can conduct the majority–if not all– of your business banking chores through online banking or mobile apps. From viewing account activity to remote check deposits, full-fledged digital banking platforms mean you don't ever have to step foot into a physical branch.
In fact, you're probably already doing so, which is a clear sign that you can reap the benefits of online business checking accounts without a noticeable negative impact on your business operations.
Increased deposit coverage
In the first half of 2023, major commercial banks failed and closed due to poor risk management, which had a devastating impact on small- and mid-sized businesses. Many firms held deposits in excess of the FDIC deposit coverage limit of $250,000. Meanwhile, there were concerns about temporary liquidity issues that could cause major disruptions to the regular flow of business.
Some online banks and financial services providers are now offering significantly higher deposit insurance coverage. If your business is growing, especially when you start earning $1 million or more in annual revenue, increased FDIC coverage becomes a crucial feature when choosing a business checking account.
Product Highlight
The Axos Bank Basic Business Checking account is an excellent example of an online business checking option that is low-cost, feature-packed, and provides much-needed deposit insurance for your business' funds.
The account's key benefits include:
No monthly maintenance fees or minimum balance requirements
Two reimbursed domestic wire fees per month
Unlimited item processing (debits, credits, and deposited items)
Up to 60 items per month through remote deposit
Unlimited domestic ATM fee refunds
Expanded FDIC insurance coverage up to $175 million (through a network of multiple banks)
Cash deposits via MoneyPass and AllPoint ATM networks
QuickBooks compatible
In this instance, the Axos Bank Basic Business Checking account is a perfect fit for midsized businesses that want to streamline their banking setups while gaining greater peace of mind when it comes to the safety and liquidity of their cash reserves.
Is an Online Business Checking Account Right for Your Business? 
Every business has unique factors to consider when choosing a checking account that will act as the central hub of business finances. 
The first step in your decision process involves a review of your business banking activity for the past 12 months. From there, you'll be able to identify the largest banking expenses that could be reduced or eliminated completely plus any banking concerns that could be addressed with an online business checking account.
For example, you might discover that you're paying too much in transaction fees or that you consistently keep much more than $250,000 in a business checking account.
Other questions to ask yourself:
Have I really needed to use a branch? Or can I do everything I need through digital banking and ATMs?
Do I need employee debit cards or employee account access?
Are there any integrations of my bookkeeping tools or software (e.g., QuickBooks)
Do I need payment process services or solutions through the bank? Or can I work with other companies for these services?
These questions can help steer you toward the right online business checking account for your business.
Conclusion
It's likely that an online business checking account is already a great fit for your growing business. The low fees, free wires, and useful perks can improve your bottom line. Don't forget some of the exceptional features that are available, such as the $175 million deposit insurance coverage from Axos Bank.
Remember that many online business checking accounts, like the Axos Basic Business Checking account, have no initial deposit requirement and no monthly maintenance fees or minimum balance requirements. That means you can open an account and try it with no major cost to your business. Before you know it, you'll find that you can ditch your old, traditional business checking account completely.
This is a sponsored article that was reviewed by the bank advertiser prior to publication.