City National Bank Personal Checking Account 2023 Review
Compare the City National Bank Personal Checking Account with other checking options based on their monthly fees, service fees, and convenience features.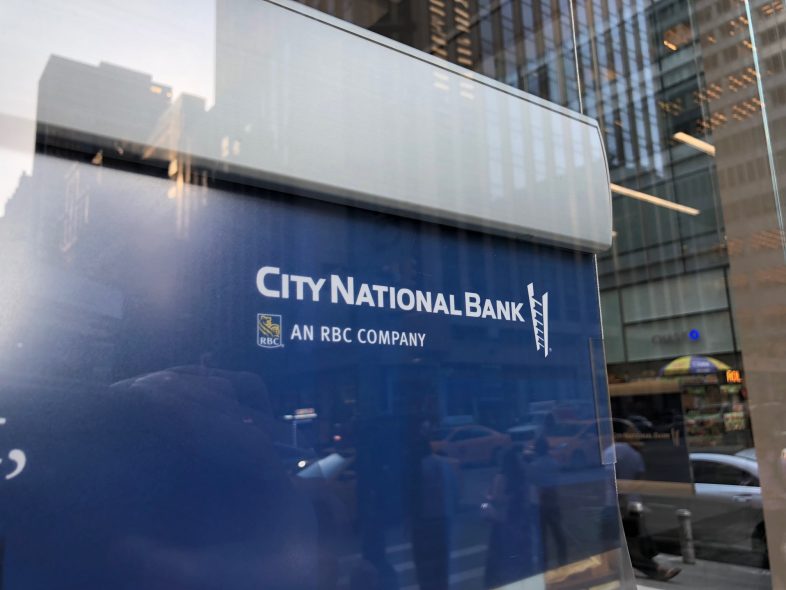 City National Bank
City National Bank, headquartered in Los Angeles, California, is one of the top regional banks in the United States.
It offers a range of lending, investing, wealth management, and banking services to customers in California, Georgia, Minnesota, Nevada, New York, Tennessee, and Washington D.C.
One of the many services that it offers is the City National Bank Personal Checking Account.
This checking account gives you the chance to start a relationship with City National Bank but carries high minimums and hefty fees.
If you're in the market for a new checking account, in this review find out everything you need to know about the City National Bank Personal Checking Account.
Avoid Fees by Signing Up for Overdraft Protection
City National Bank Personal Checking Account Pros & Cons
Your checking account serves as the hub of your financial life.
Your paychecks arrive in the account and all of your bills are paid out of the account. That means money will be constantly moving into and out of the account and its balance will be constantly changing.
With so much activity happening in the account, it can be easy to lose track of how much money you have available.
If you do lose track of your balance and spend more than you have in the account, City National Bank may decide to cover the extra amount and allow your transaction to go through. If they do, your checking account's balance will go negative.
This is known as an overdraft of your checking account.
Banks don't want people to spend more money than they really have, so they charge hefty fees for overdrafts.
The overdraft fee at City National Bank is $37 per overdraft, with a maximum of five fees charged per day.
If you leave your account's balance negative for four days, you'll be charged an additional $5 per day until you bring the balance back to $0.
You should do your best to avoid overdrawing your checking account. Still, you may be forced to make an overdraft, or simply make a mistake from time to time.
City National Bank offers a couple of options when it comes to handling overdrafts.
One is the overdraft line of credit.
This is a loan that will automatically cover your when you overdraft your checking account. You'll have to pay interest on the amount you overdraft your account by, but if you pay the bank back quickly, you won't pay too much.
You can also sign up for automatic overdraft transfers from a linked savings account.
If you overdraft your checking account, money will be automatically moved from your savings account to your checking account to cover the overdraft.
There is a reduced fee of $10 for overdraft transfers, so you can save a lot by taking advantage of the service.
Get Access to Additional Services with Preferred Banking
City National Bank offers specialized benefits to accountholders who qualify for its Preferred Banking Services.
To qualify:
You must maintain a balance of $250,000 across your bank accounts, investments, wealth management, and loan accounts at City National Bank.
If you do all of your banking and investing with City National Bank, you'll be able to hit this number eventually.
Once you qualify for Preferred Banking, you'll get personalized help and advice from the bank. Some of the services it offers include:
Retirement Planning
Personal Wealth Management
Cash Flow Management
Education Planning
Insurance Planning
Opening a City National Bank Personal Checking Account can be the first step toward qualifying for these services.
Pay Your Friends Using Zelle
People's daily lives are growing more digital by the day, so it's understandable that people would look for ways to make their financial lives more digital as well. Still, cash has remained a common way for people to settle small debts with friends and colleagues.
Cash might seem like the easiest option to cover your part of a bar tab or to split utility bills with roommates, but it often introduces some complications. You have to be able to pay the exact amount you owe or hope that the person you're paying can make change.
You'll also have to carry around enough cash to pay for purchases, which means you'll probably be frequenting ATMs.
City National Bank has partnered with Zelle to make it easy to pay your friends without using cash.
Send money easily (for free)
Zelle is a free service that you can use to send money to anyone else with a Zelle enabled bank account. The whole transfer process is electronic, so you can send money directly from your account to someone else's without using cash.
To get started, log in to your bank's website or app and open Zelle. Enter the recipient's phone number or e-mail and the amount of money that you want to send.
When you confirm the transaction, your account will be automatically debited for the amount.
The recipient will receive an e-mail notification about the transaction. If they haven't yet set up Zelle, they'll be prompted to do so. The money should arrive in their account within three business days.
Poor ATM Access
City National Bank primarily focuses on a few states, so it does not operate branches or ATMs in the majority of the United States.
If you stay in the areas that City National Bank serves, you'll have a good chance of finding City National Bank ATMs that you can use for free. If you travel, you might have trouble finding a City National Bank ATM.
If you do have to use another bank's ATM, you'll have to pay a fee. City National Bank will charge you a $2.50 fee for each transaction made at another bank's ATM.
This fee is charged in addition to the fee charged by the ATM's owner, so it can quickly become expensive to make withdrawals if you visit other banks' ATMs frequently.
If you do travel outside of the regions served by City National Bank, try to bring enough cash that you won't have to visit other banks' ATMs.
Avoid the Monthly Fee With a $3,000 Balance
The City National Bank Personal Checking Account charges a whopping $20 monthly fee.
This is a huge amount of money to pay for a checking account, so you should try to avoid paying it whenever possible.
There is only one way to get City National Bank to waive the $20 fee.
You must maintain a $3,000 balance in your account for the full statement period.
If you do, you will not be charged a fee. If your average daily balance falls below $3,000, you'll have to pay the fee.
Other Account Fees
Monthly maintenance fees are the most common type of checking account fee, but they aren't the only one.
You should be aware of the other fees that may be charged to your checking account.
Some of the fees that may apply to the City National Bank Personal Checking Account are listed below.
City National Bank Personal Checking Account Fees
| Type | Fee |
| --- | --- |
| Monthly Maintenance Fee | $20 |
| Non-City National ATM | $2.50 |
| Overdraft Fee | $37 |
| Overdraft Protection Transfer Fee | $10 |
| Returned Item | $37 |
| Stop Payment | $30 |
| Deposited Item Returned | $12 |
| Domestic Wire Transfer (incoming) | $15 |
| International Wire Transfer (incoming) | $15 |
| Cashiers Check | $10 |
Convenience
The City National Bank Personal Checking Account offers many of the convenience features you'd expect from a checking account.
The bank offers free access to both online and mobile banking services. You visit the bank's website or use the FastDeposit app to manage your account from almost anywhere.
Once you log in, you'll be able to see your account balances and transaction history. You'll also be able to view and edit future transaction as wells as schedule new future transactions.
City National Bank also offers free bill pay service. This can save you the effort of writing and mailing checks every month. Just log in to your account and enter the companies you have to pay and how much you have to pay them. City National Bank will handle the rest.
The least convenient aspect of the account is the account opening process. City National Bank requires a $1,000 minimum deposit to open the account. That can make it difficult to get enough money together to open the account.
How It Compares
The checking account is the most common type of bank account in the United States. Because everyone needs one, most banks offer multiple types of checking accounts to choose from.
The huge variety of choices can be used to your advantage. Take the time to shop around for the best checking account for your situation and you can get a great deal.
When you're comparing checking accounts, always start by looking at the account's fees. You want to make sure that you won't be paying a monthly fee. If you're a regular ATM user, also look into the ATM fees.
Other things to consider when comparing accounts are:
Minimum deposit requirements
Fee waiver requirements
Interest rates
ATM access
Convenience features
Other City National Bank checking options
City National Bank offers three other checking accounts:
Personal Checking Plus
This is a mid-tier checking account that has a $25 monthly fee, which can be waived with an average combined balance (in other City National Bank deposit accounts) of $7,500.
It offers no monthly fee on one personal savings or money market account. Additionally, there is no fee for using out-of-network ATMs. Up to three (3) surcharges or $15 charged by other ATMs are refunded per month.
Premium Checking
This premium checking account provides the same benefits as the Personal Checking Plus account, including unlimited ATM fee rebates and the ability to earn interest.
Furthermore, monthly fees waived for up to three (3) other deposit accounts. Cashier's checks are free.
The account has a $35 monthly fee, which is waived if you have an average daily balance of $50,000.
Safe Check
This account has a monthly fee of $5 and it is waived with direct deposits totaling $250 or more per month.
Safe Check is designed to help people avoid overdrafts by not allowing transactions that would overdraw the account.
The Final Verdict
Generally, the City National Bank Personal Checking Account is a poor choice of checking account.
The people who can get the most value out of a City National Bank Account are those with a high net worth who will probably want to open one of the bank's premium checking accounts.
Instead, look into online checking accounts. They rarely charge monthly fees and offer more useful features such as ATM fee rebates.