Which Major U.S. Banks Offer Second Chance Checking Accounts?
Learn about the most promising second chance checking accounts available to anyone that is having trouble opening a new bank account.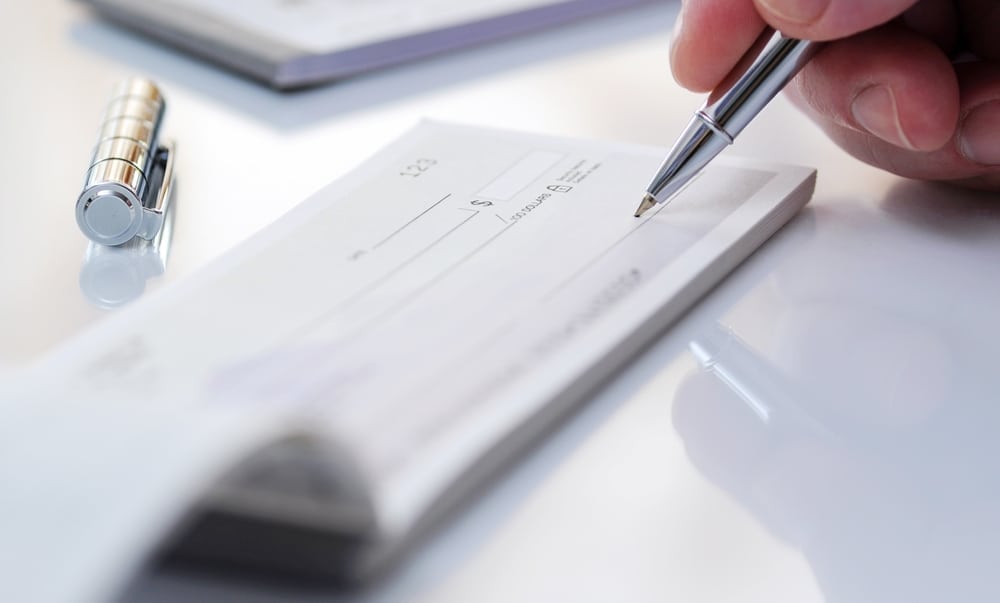 Have you burned bridges with your previous bank or banks? Are you finding it difficult to open a new account to help you manage your money during the holidays?
Failing to manage one bank account properly could give you a bad reputation amongst most financial institutions. There is a way to open a bank account -- a second chance checking account is your way back into the bank's good graces.
Just like your credit is monitored, so is the status of your checking and savings accounts.
ChexSystems is the monitoring agency that banks report to and lists a variety of reasons why you may have had an account closed and are having a hard time opening a new one.
Financial hard times could have left you without a bank account to deposit and access money from.
You may have honest intentions to get your finances in order but with things such as checking account fees on the rise, it can seem virtually impossible.
If you are having a difficult time opening a checking account -- rest assured, second chance checking accounts are available from financial institutions such as Wells Fargo and Capital One.
Wells Fargo Opportunity Checking 
Wells Fargo Opportunity Checking  allows those with bad banking history to open an account for just $50.
Once enrolled, a monthly service fee of $10 is applied if you're unable to meet the minimum daily balance requirement, direct deposit amount, or posted purchase debits/payments.
To waive the $10 monthly fee, account holders must maintain a minimum daily balance of $1,500, 10 debit card purchases and/or payments a month, or a total of $500 or more in direct deposits.
The biggest benefit of this account is that there is a $0 cash withdrawal fee at Wells Fargo ATMs. There is, however, a $2.50 cash withdrawal fee at U.S. located non-Wells Fargo ATMs, with additional fees applied from the owner of the ATM.
Cash withdrawal fees at non-Wells Fargo ATMs outside the U.S. are $5 per withdrawal plus any additional fees from the ATM.
Learn more about the Wells Fargo Opportunity Checking fees to determine if this type of account sounds appealing to you.
Capital One 360 Checking
Capital One offers customers a online, fee-free checking account that features no minimums and access to over 39,000 Capital One ATM's.
Capital One 360 Checking  is $0 to open and maintain the account, plus allows account holders to earn interest that varies based on account balance.
When Capital One says there are no fees, they seriously mean no fees. No overdraft fees, ATM-withdrawal fees, mobile deposit fees, or even returned deposit fees.
Anyone is eligible to open the account, and quite possibly the biggest perk is that once your credit has improved, there is no need to change accounts or upgrade.
The biggest caveat to the account is that you cannot use a Capital One teller to perform transactions. For the perks it offers, no monthly fees, and ability to open regardless of your previous banking history, it is a fair tradeoff.
You can read up more about why we think Capital One 360's checking account is the best to boost your credit.
U.S. Bank Second Chance Checking Account
Anyone can open a bank account with U.S. Bank. To open a second chance checking account you need a minimum deposit of $25.
You also need to be debt-free elsewhere. The monthly fee for U.S. Bank is $6.95 a month for online statements or $8.95 for paper statements.
This fee can be waived if you accumulate $1,000 or more in direct deposits throughout the course of a month, have a balance of $1,500 or more, or hold a line of credit such as a credit card or auto loan with U.S. Bank.
PNC SmartAccess Prepaid Visa Card
In lieu of a checking account, PNC Bank
offers a prepaid Visa card that features a secured and easy way to manage your money that's open to anyone, no matter what your financial status might be.
You can deposit cash at any PNC branch or any participating Visa ReadyLink retail location for little to no fees.
The card costs $5 a month to maintain and charges $3 for out-of-network ATM withdrawals. There's an additional $5 fee for international ATM withdrawals, and a 3% foreign transaction fee.
If you opt for paper statements, you'll be charged $2/month, however, online statements are fee-free.
Besides those few fees, PNC does not charge for purchases made with the card, in-network ATM withdrawals, inactivity fees, cash reload fees, or balance inquiry fees.
Visit a branch or call PNC's specialist hotline to speak with a representative to learn more details about how the card works.
---
The most beneficial aspect of second chance banking accounts is that most offer you a chance to upgrade to a normal account.
Establish your credibility with a new bank for a period of time and you can get back into good standing with ChexSystems.
The new year is right around the corner so it is a good time to establish good habits. Get a jump start on improving your credibility with banks by opening a second chance checking account.
The majority of negative information remains on your account for five years, so it's better to build your reputation sooner rather than later. Manage a new account to help you budget your finances as you shop during this holiday season.