U.S. Bank Overdraft and Checking Fee Policies
U.S. Bank is making changes to their overdraft fees and checking fee waivers. Learn about how those changes will impact you here.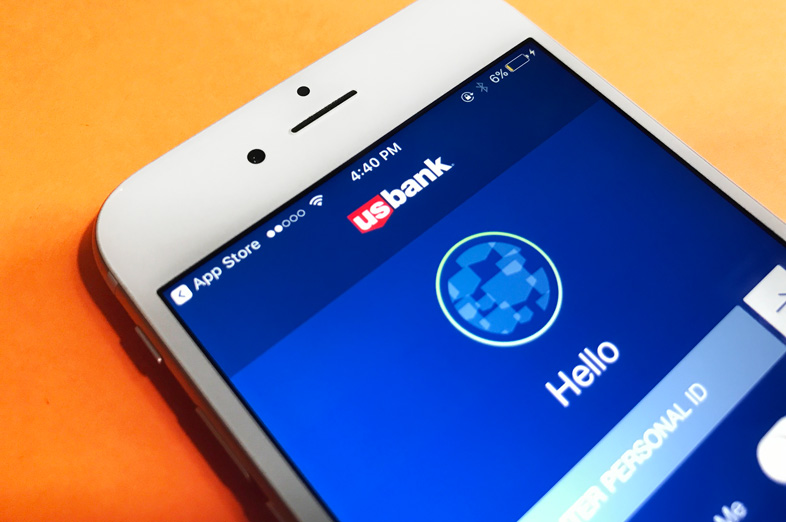 For some U.S. Bank customers with checking accounts, dodging the monthly maintenance fee may be a little bit of a hassle when they cannot meet fee-waiver requirements easily. It could mean hundreds of dollars per year in bank fees. The price tag rises even more with its premium checking accounts.
Learn which major fees are associated with U.S. Bank checking accounts and how you can avoid them:
Monthly Service Fees
U.S. Bank offers three main checking accounts: Silver Checking, Gold Checking, and Platinum Checking.
Silver Checking is the basic checking account that provides serves most of the banking needs of a typical consumer. It has a $8.95 monthly fee that can be waived when you have a Package Money Market account and any of the following:
Combined monthly direct deposits of at least $1,000
A combined average deposit balance of $1,500
Gold Checking is a mid-tier checking account that also comes with perks such as two waived non-U.S. Bank ATM transactions per month and discounted overdraft protection transfers. The account has a $12.95 monthly fee, which can only be waived with:
An open U.S. Bank personal loan or credit card
Platinum Checking is the top-tier premium checking account that waives fees for non-U.S. Bank ATM, overdraft protection transfers, money orders, personal checks, cashier's checks, money orders, and more. It has a pricey $19.95 monthly fee that is waived with one of the following:
$25,000 in combined personal deposits, investments, and/or credit balances
A relationship with U.S. Bank Trust Services
Note: All monthly fees are reduced by $2 when you opt for electronic statements.
U.S. Bank Checking Account Fees (Silver, Gold, and Platinum)
| Type | Silver | Gold | Platinum |
| --- | --- | --- | --- |
| Monthly Maintenance Fee | $8.95 ($6.95 with eStatements) | $12.95 ($10.95 with eStatements) | $19.95 ($17.95 with eStatement) |
| Out-of-Network ATM Fee | $2.50 | $2.50 (waived twice per statement cycle) | $0 |
| Overdraft Fee | $36 | $36 | $36 |
| Returned Item | $36 | $36 | $36 |
| Stop Payment | $35 | $35 | $35 |
| Deposited Item Returned or Cashed Check Returned | $19 | $19 | $19 |
| Incoming Domestic Wire Transfer | $20 | $20 | $20 |
| Incoming International Wire Transfer | $25 | $25 | $25 |
| Money Order | $5 | $5 | $0 |
| Cashiers Check | $7 | $7 | $0 |
Tip for Silver Checking customers
Most of the checking accounts from U.S. Bank have straightforward fee-waiver requirements. There isn't much room for creativity there -- you either have the deposit balance or a deeper account relationship with U.S. Bank.
With direct deposits, however, you may be able to fulfill the requirements for Silver Checking without a traditional direct deposit. Some customers have reported that incoming transfers from online banks and PayPal have triggered direct deposit alerts. This means that it counts toward the fee waiver criteria. You may consider testing this for yourself to see if you can use other bank accounts to help you avoid the monthly fee. Note: There is no guarantee that this works (or continue to work in the future) with your specific account(s).
Overdraft Fees Are Standard
Overdrafts happen when a transaction causes your checking account balance to fall below $0 and the bank puts up the money to complete the transaction -- even when you technically don't have enough money in your account.
Legally, a bank can only overdraw your account when you provide consent. You may have signed an agreement that allows or forbids the bank to do so. This consent only applies to debit card transactions and ATM withdrawals. Checks and recurring charges may still lead to overdrafts and overdraft fees.
Overdraft fees will only be charged on items that are more than $5. Also, if you make it so that your account is not overdrawn by more than $5 by the end of the day, overdraft fees are not charged for that day. On any single day, no more than four overdraft fees may be charged to your account.
Ways to minimize chances of overdraft
Because an overdraft can be so costly, it would be wise to avoid it as much as possible. Again, opting out of overdraft coverage would be a start.
More important, you should set up account alerts so that you known when your balance falls below a certain amount. This way, you know not to spend anymore.
Consider Online Banks as Alternatives
Online banks don't have the costs of running a physical branch and ATM networks. This allows them to charge lower fees and provide higher interest rates to customers. If you're constantly paying monthly fees and expensive overdraft fees, an online checking account is worthy of your consideration:
Compare Best Accounts Now