Compare Overdraft Fees of Top Banks
An overdraft fee is one of the most expensive fees a bank can charge you. Compare the overdraft fees at the top 10 banks in America.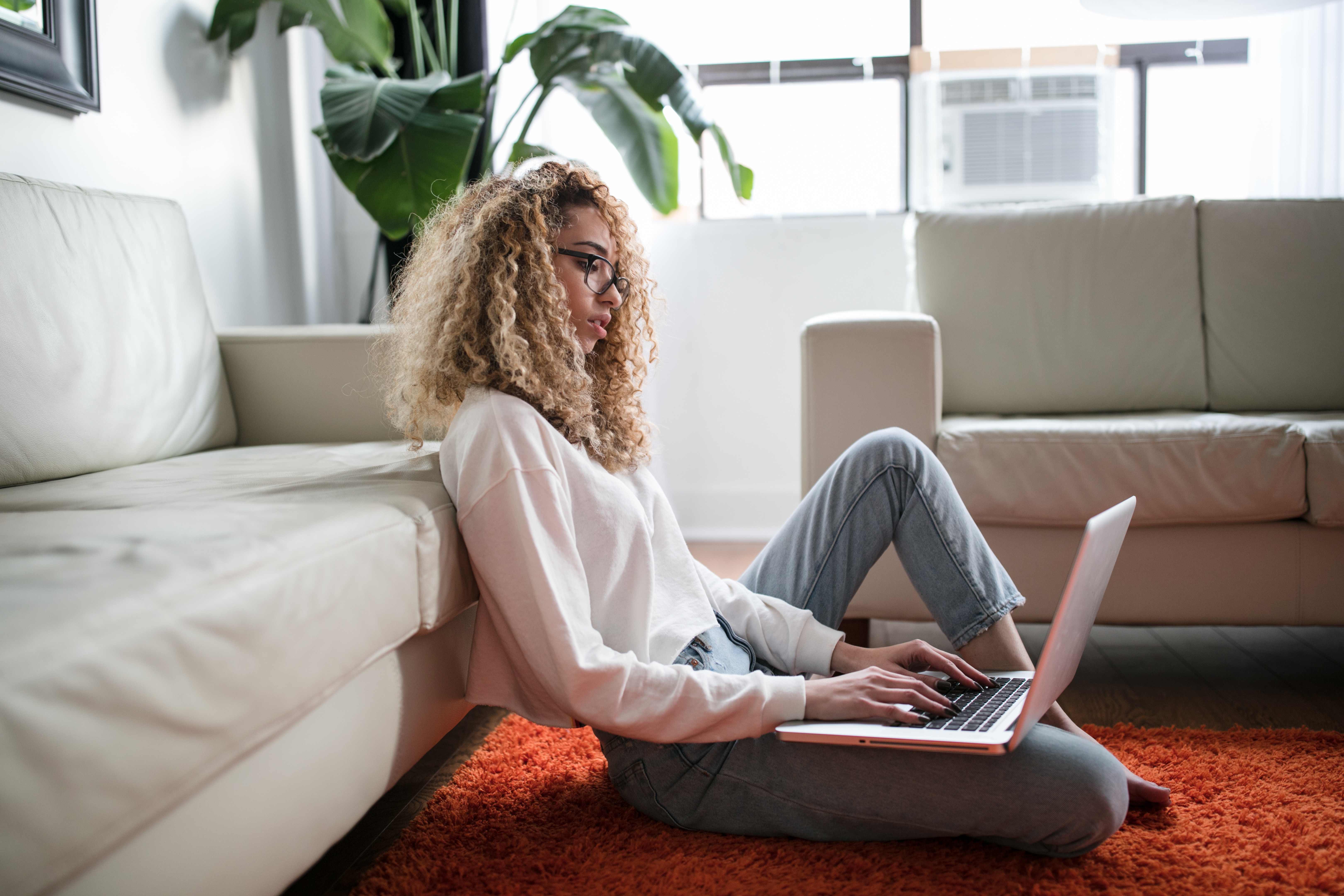 Anyone who's been slapped with an overdraft fee knows just how expensive and frustrating they can be. 
An overdraft fee is one of the most costly and annoying fees that a bank can charge you.
The irony of getting charged a hefty overdraft fee for not having enough money in your bank account, tends to be the object of scorn for so many consumers.
The next check that you write could come with an expensive fee if you don't have enough money.
According to a banking analysis by MyBankTracker, overdraft fees for each transaction that resulted in a negative account balance would generally range from $34 to $36 at the largest U.S. banks.
We've researched out and compared overdraft fees at the most popular banks nationwide:
Overdraft Fees at Top Banks
---
Overdraft Fee vs. Non-Sufficient Funds Fee
Most banks charge the same fee amount for overdrafts and non-sufficient funds, which can confuse consumers into thinking that the terms are interchangeable.
However, there are subtle differences between the two based on your transaction and the type of service you receive.
An overdraft fee is assessed when the bank pays an overdraft for an item that you charged to your account without having enough available funds to cover the purchase.
It will cause your account to go into the red and result in a debit balance on the account.
A non-sufficient funds fee differs from an overdraft fee because the bank does not pay for the overdraft item.
Rather, the NSF fee is accessed when the bank returns an item unpaid due to insufficient funds.
Although you might be charged the same amount in both situations, overdraft coverage will give you an added layer of protection from acquiring any additional late charges and help you avoid the humiliation of bouncing a check.
When You're Not Charged an Overdraft Fee
Ultimately, your bank decides whether your transactions will be covered by overdraft or if you'll be assessed a non-sufficient funds charge.
Note: The bank is not required to cover any overdraft charge by law. You also have the option of opting out of all overdraft services.
In that case, instead of an overdraft fee, you will be charged an insufficient funds fee for payments you make without enough money in your account.
Banks may pay overdrafts on authorized automatic bill payments, checks, and transactions made using your checking account number.
On the other hand, banks will not authorize and pay overdrafts for ATM and debit card transactions -- and you will simply be declined at the point of sale or at the ATM.
Another case in which you might be pardoned from an overdraft fee is when the account is overdrawn below the overdraft balance threshold amount, usually $5.00 or less, as many banks may choose to honor these low-risk charges.
The overdraft balance threshold allows a customer to have a negative balance up to a certain amount without worrying about overdraft fees.
For example, PNC Bank has an overdraft balance threshold at $5, which means you will not be charged an overdraft fee as long as your negative balance is less than $5.
Banks also have daily fee limits for overdraft and NSF fees, where the account holder is protected from being charged more than five of these charges within one business day.
How to Avoid Overdraft Fees
Overdraft fees commonly occur due to lack of funds or confusion about when those funds will be available to you.
Either way, it's a costly mistake that can be avoided by monitoring your accounts, tracking your payments and planning ahead to ensure that you don't exceed your available balance.
Get another bank account
Having one bank account for your bills and everyday spending is convenient but it may increase the risk of ending up in overdraft if you're not keeping track of your transactions.
It's particularly dangerous if you normally write checks to pay some of your bills.
Spending money based on what your available balance is can lead to overdrafts, if you have multiple check payments pending.
Parking your paycheck in a separate checking account and setting up automatic payments for your monthly bills ensures that all of your essentials are paid on time and as long as your deposits are enough to cover what's being drafted out, you won't need to worry about getting hit with an overdraft fee.
You can link a separate account to use for discretionary spending and set up automatic transfers for each pay period.
Open an Overdraft Line of Credit
If you've had a bank account for any length of time, you've likely been offered the option to enroll in overdraft protection services.
Typically, when you "opt in" you agree to let the bank transfer money from a linked savings account or credit card to your checking account to cover any transactions that would otherwise put you in the red.
There is a fee for this service but it's usually less than the standard overdraft fee.
A safer option is to establish an overdraft line of credit.
Anytime you have a transaction that exceeds your account balance, the bank pays it from your line of credit. Y
ou'll pay interest on what you borrow against your credit line until you make a deposit that puts your account back in the positive.
We've broken down how the rates and fees compare for overdraft lines of credit at the top banks:
Overdraft line of credit
| Bank Name | APR | Fees |
| --- | --- | --- |
| Bank of America | N/A | N/A |
| BB&T | 18% | $0 for customer-initiated transfers, $12.50 for bank-initiated transfers |
| Capital One 360 | 11.25% | $0 |
| Chase | N/A | N/A |
| Citibank | 18.25% | $10 daily transfer fee |
| PNC Bank | Varies based on credit approval | $50 annually, waived for Performance Select Checking account holders |
| SunTrust | 13% to 16%, based on credit approval | $7 per month |
| TD Bank | 18% | $25 annual fee, $10 daily transfer fee |
| US Bank | 21.9% | $0 |
| Wells Fargo | Varies based on credit approval | $0 |
An overdraft line of credit is preferable to standard overdraft protection for a couple of reasons.
First, you're paying interest based on what you borrow, not how many transactions you have.
Most financial institutions, including all of the top 10 banks, charge multiple overdraft fees in one day; so if you have three or four items returned, you could be looking at well over $100 in fees.
The second reason that makes overdraft lines of credit appealing is that you have the ability to pay it off over time. If you run into trouble one month and max out your overdraft limit, you don't have to try and come up with the cash all at once.
Tip: You'll have to apply for an overdraft line with your bank and your credit and banking history are used to determine how high your limit is.
Checkless Accounts Cannot Overdraw
Checkless bank accounts are a relatively new phenomenon but they're catching on at big banks.
These accounts are usually structured so that any transactions that would push your account into the negative are automatically declined, which means you won't have to worry about paying any additional overdraft fees.
Customers who sign up for these accounts are giving up check-writing privileges.
A checkless account is a good choice if you don't normally write checks and you're not keen on the idea of paying the interest that goes along with having an overdraft line of credit.
There are, however, some drawbacks to keep in mind.
Account Balance vs. Available Balance
It is important for you to realize that there is a big difference between your account balance and available balance.
Your current account balance takes into account all of the transactions you have made up to that point.
The account balance shows the entire amount posted to your account, including funds that have yet to clear, while the available balance shows the immediate amount that is accessible to you for use or withdrawal.
Confusing these two numbers may cause you to spend more than you actually have in your account.
What to Do After an Overdraft Charge
If you're protected by an overdraft service, you should make it your priority to repay it as soon as possible by depositing or transferring the necessary funds into your account.
Be sure to add enough money to cover the current overdraft fees, any other fees, and the overdraft amount.
If you don't clear your overdraft within the bank's required time-frame, you will be charged an extended overdraft fee.
It is assessed when your account has a negative balance for five consecutive business days.
If you accrue more than five overdrafts within a one year period, some banks may charge an additional fee for each overdraft or returned item on your account.
To prevent yourself from having to pay such expensive fees, consider signing up for the overdraft protection service offered by your bank.
Overdraft Protection
In addition to the basic overdraft services that are covered through many checking accounts, some banks also offer overdraft protection services.
These services guarantee that your charges will be paid for and you will not incur a non-sufficient funds charge.
Many banks offer overdraft protection services -- automatically transferring available funds from a linked savings account, credit card, or line of credit designed especially to cover overdraft charges.
The big advantage of the overdraft protection service is that it's usually less expensive than standard overdraft fees.
Overdraft Protection Transfer Fees at Top Banks
---
Consider These Banks That Don't Charge Overdraft Fees