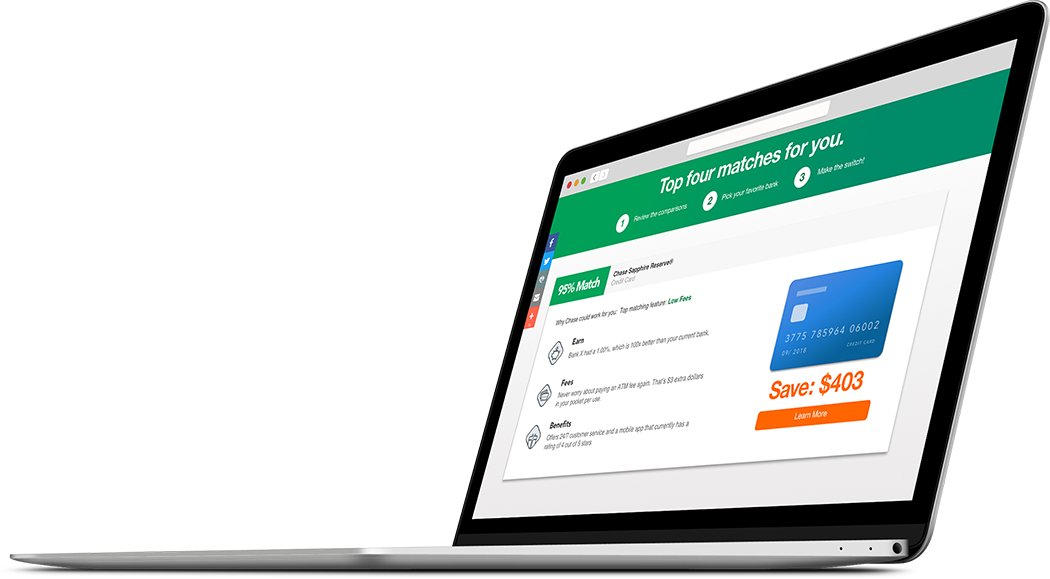 Find your
perfect
bank.
Compare banks to find the best account for your lifestyle in just 5 easy steps.
Get Started
MyBankTracker Matches You to the Best Financial Products
With MyBankTracker, you can get matched to financial products that are high on earnings and benefits, and low on fees. You can also discover the hidden features of your current banking products.
Personalized Recommendations

Get matched to financial products personalized to your life

Find a match

Best Banks
2018

Check out our bank awards to see if your bank makes the cut

View best banks

Best Products
2018

Review the best products to see what your financial toolbox is missing

View best accounts