13 Ways to Lower Your Homeowners Insurance Premiums
Learn about the different ways that you can lower the premiums on your homeowners insurance and save money in the long run.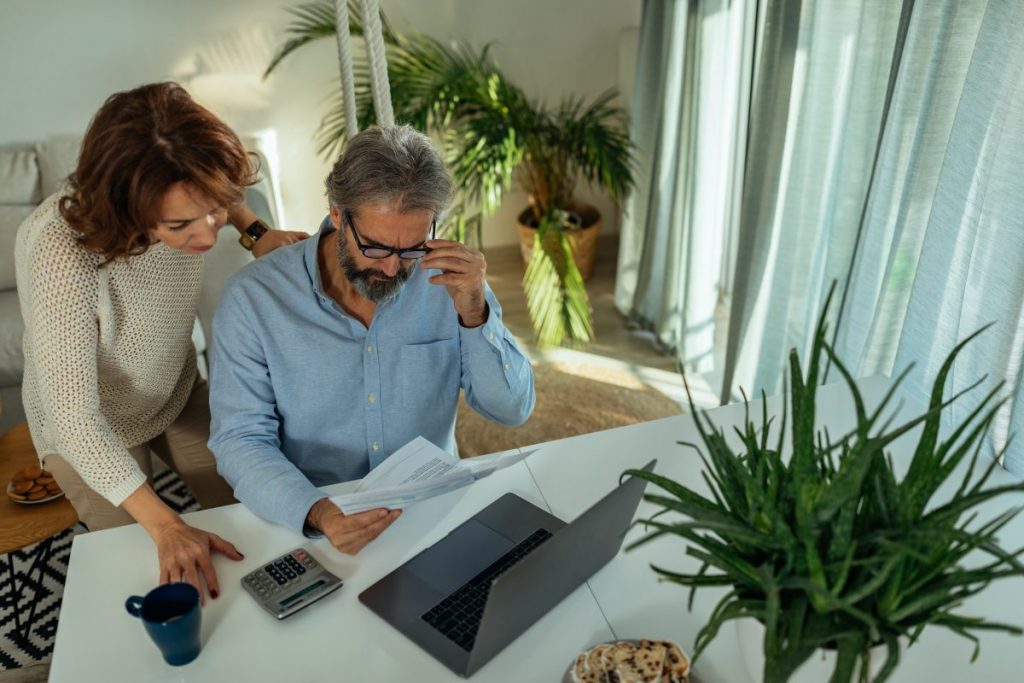 Whether you're buying a single-family home, a townhouse, or a condominium, your home is your biggest asset. So it only makes sense to buy homeowners insurance. 
Homeowners insurance is required when financing a house through a mortgage company or bank. But even if you own your house outright or pay for a house with cash, you still need insurance.
Homeowners insurance protects your asset in the event of a covered peril.
These include windstorms, fire, theft, and water damage due to a broken appliance or pipe. There's peace of mind in knowing you have coverage to repair or rebuild your home after massive damage. 
But unfortunately, homeowners insurance isn't cheap. 
Premiums continue to rise from year to year. According to the National Association of Insurance Commissioners, homeowners paid an average of more than $1,400 in 2020.
The good news:
Homeowners insurance isn't one-size-fits-all.
Premiums vary depending on where you live and the size of your property. Your actions can also affect your premium. So if you're looking to pay less, it's possible to lower your out-of-pocket cost. 
Here's a look at 13 of the best ways to lower your homeowners insurance.
1. Shop Around and Compare Policies
When purchasing homeowner's insurance, never get a policy from the first company you contact. 
Some people assume that all policies are created equal, and that they'll pay roughly the same no matter the company.
Yet, the cost of insurance can vary from company to company.
To reduce your premium and pay less out-of-pocket, contact at least 3 or 4 insurance companies and request free rate quotes.
Make sure you understand the coverage details. And once you have the quotes, do a side-by-side comparison to determine which policy offers the most value.
As far as choosing companies to compare, you can get recommendations from friends and family. You can also locate companies by reading online reviews from reputable websites.
2. Choose a Higher Insurance Deductible
Similar to other insurance policies, homeowner's insurance also involves a deductible. This is what you pay out-of-pocket before your insurance pays a claim. 
Deductibles vary considerably, too.
Some deductibles are as low as $500, but other deductibles can be $1,000 or more per claim.
Choosing a lower deductible means you'll pay less out-of-pocket when you file a claim. However, a low deductible also results in a higher monthly premium. 
As you compare insurance prices, ask your lender to provide rate quotes for low deductible and high deductible policies. Choosing a $1,000 or $2,500 deductible can make a big difference on a monthly basis. 
As a side note, only choose a high-deductible policy if you have this amount in savings.
3. Keep a Good Credit Score
Many people associate a good credit score with high chances of getting a loan or a credit card.
But what you might not realize is that some insurance companies also check an applicant's credit before issuing a policy.
And if you have good credit, this can help you score a better rate.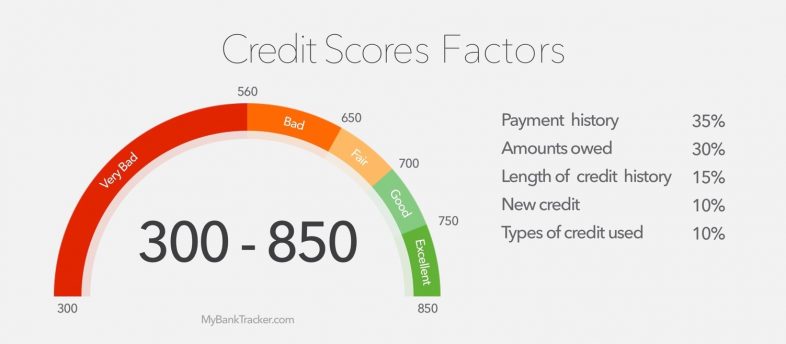 From an insurance company's point of view, if you're responsible with your credit and debt, you're likely to also be responsible with your insurance policy and home. 
Building a stronger credit score takes time.
To achieve a better score, pay your bills on time, pay down consumer debt — especially credit card debt.
You should also check your credit report at least once a year. You can get a copy of your free reports from AnnualCreditReport.com. 
If you see any errors on your report, file a dispute to have these items removed from your file.
4. Ask About Insurance Discounts
You can also ask your insurance provider about eligible discounts.
The best part:
Sometimes you can reduce your annual premium by simply asking. 
Some companies don't advertise certain discounts, but you might snag a lower premium if you're age 55 and older, or if you live within close proximity to emergency services. This includes a fire hydrant or a fire station.
If emergency services can get to you faster, this helps protect your home from extensive damage in the event of a fire.
5. Avoid Safety Hazards
Be mindful that your home insurance policy might increase if your property poses a safety risk. 
Unknown to some, your insurance company might charge a higher premium if you have a backyard pool, a trampoline, and even a treehouse. 
If you're moving into a new property, removing an existing treehouse can help you get a lower premium.
And if you have a pool, you might be able to negotiate a cheaper rate by installing a fence around the pool and adding a gate lock.
6. Buy a Security System
When you're shopping for homeowner's insurance, the insurance agent will ask a lot of questions about your home's features. 
Be as specific as possible with regard to home security features.
The more security features, the lower your premium. 
If your home lacks these features, add some to lower your rate. This includes adding an alarm system, hard-wired smoke detectors, and even deadbolts (so that your home isn't an easy target).
7. Choose Your Dog Breed Carefully
If you're thinking about getting a dog — and you want to keep your homeowners insurance cost within a certain price range — contact your insurer beforehand.
The truth is:
Some dog breeds will increase your homeowner's insurance premium.
And surprisingly, some insurance companies will deny coverage if certain breeds live on the property. About a third of homeowner insurance liability claims involve a dog bite.
8. Bundle Your Policy
Another way to score a discount and lower your homeowner's insurance premium is to bundle your insurance policies. 
Insurance companies will reward your loyalty.
If you have auto insurance, homeowner's insurance, and/or health insurance with the same company, your provider may offer a multi-policy discount.
9. Reinforce Your Home
Even though homeowners insurance will repair or rebuild your home after massive damage, insurance companies prefer that you "don't" file a claim.
So taking steps to make your home stronger and better able to withstand natural events can bring down your premium. 
To protect your property, elevate your utilities and appliances to prevent water damage from flooding. You can also install hurricane-rated doors and garage doors.
Another option is to install storm shutters or retrofit your home to resist earthquakes.
10. Remove Structures You Don't Use
One benefit of homeowners insurance is that it doesn't only protect your physical home, but also certain structures on your property.
These include:
a detached garage
a shed
swimming pool
If you have older structures on your property that you no longer use, removing these from the property can save you money each month.
11. Pay Your Homeowners Insurance Upfront
Typically, you'll pay homeowners insurance through an escrow account.
In which case your monthly mortgage payment will include repayment of not only principal and interest, but also your monthly insurance premium. 
But if you pay your homeowners insurance policy in full at renewal each year, you might be able to negotiate a lower cost.
12. Rethink Filing a Claim
Although homeowners insurance is there to protect your property and valuables, filing too many claims within a short span of time can raise your premium.
Depending on the nature of a claim, even a single claim can increase your premium by hundreds each year. 
If your home sustains mild or moderate damage, and you have cash to fix it yourself, consider whether it's worth contacting your homeowner's insurance company.
13. Buy a Property Inland
When you're shopping for a new home, you can keep your homeowner's insurance low by choosing an inland property. 
If you live near a coastline, you might pay a higher premium if there's a greater risk for hurricanes.
Homeowners insurance policies will cover damage caused by hurricanes.
Understand, though, you'll pay a separate deductible for hurricanes. This is higher than the standard deductible. It's usually a percentage of your home's insured value.
If living near a coastline or within a flood zone, consider purchasing a separate flood insurance policy.
A standard homeowners insurance policy does not cover flood damage.
Final Word
Keeping your homeowners insurance policy affordable is key to maintaining a low monthly mortgage payment.
You'll typically pay these insurance premiums through an escrow account, which means your premiums are wrapped into your mortgage payment. 
Talk to your insurance provider for advice on how to get a lower rate.
Shopping around, making your home a safer place, and bundling your policies are just a few ways to save hundreds each year.