How to Understand Your Credit Report
Credit reports play an essential role for today's consumers. Your report can effect many things. But, do you even understand it?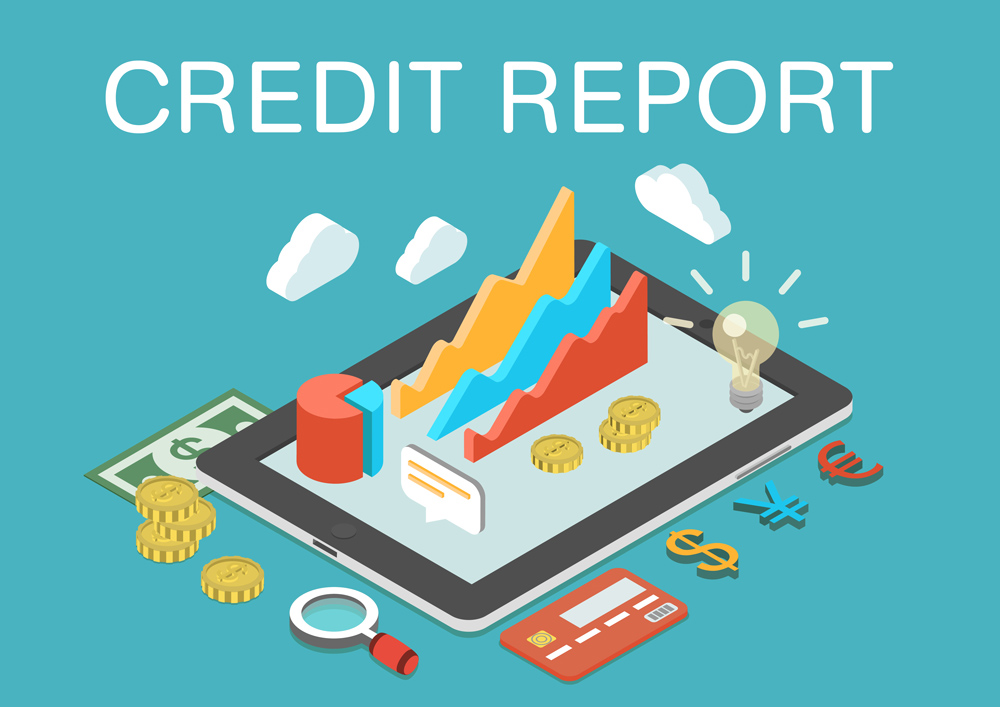 Credit reports play an essential role for today's consumers.
Even if you don't plan to borrow money to buy a car, home, or another expensive item, many companies will look at your credit report to decide how responsible you are.
Having an accurate credit report means you might pay lower rates on car insurance. It could also mean that you get to avoid hefty deposits when you rent a car, sign up for utility services, or get a new phone plan.
Unfortunately, a lot of people don't know how to read their credit reports properly.
The report seems like a mess of unintelligible information that is difficult to decipher.
You deserve the benefits of good credit, but you might not get them when you don't know how to read your report! This guide will help you read your credit report properly so you can spot inaccuracies.
Know Where to Get Your Report
Before you can read your credit report, you need to know where to get it. The federal government requires the three major credit agencies to provide each person with a free copy of his or her report annually.
You can access your report by visiting AnnualCreditReport.com. You can also call 1-877-322-8228 if you feel more comfortable giving private information over the phone than via the Internet.
Check Your Personal Information on the Report
Your credit report should state personal information about you. This includes your name, addresses where you have lived, the name of your employer, and the names of previous employers.
If you find a mistake in your personal information, it could indicate that the credit agency has confused you with someone else or combined your history with a different person.
According to research by the Public Interest Network, 70 percent of credit reports contain some kind of error.
Most of those errors are minor. But 29 percent contain inaccurate information that could affect a person's credit rating.
Review Your Credit Summary
Next, you will see an area called your "credit summary." This lists several things, including:
How many credit and bank accounts you have
How many revolving lines of credit you have
How many of your accounts are current
How many of your accounts are delinquent
Your account balance
The areas called "account summary" also list how many accounts you have closed recently and how many inquiries other people, banks, or organizations have made about your credit in the previous two years.
Think of this as a snapshot of your credit health.
Account History Details
Your credit report will also give you details on the histories of your accounts. It should list:
Your creditor's name
The type of account you have
What the balance is
What your credit limit is on the account
Whether your payment status is current or delinquent
What your highest balance has been
The account history also lets your creditors make remarks about your account. This allows them to keep other companies informed. Realistically, though, few companies insert remarks unless you have had serious problems paying your bills on time.
The area called "payment history" offers some of the most interesting, useful information in the report.
This area shows all of the payments that you have made, and whether you paid them on time.
A green payment means that you paid the bill on time. An orange block means that you paid late. The creditor can then indicate how delinquent the payment was (30, 60, or 90 days, usually).
For some people, this is the most confusing part of the report. Don't let all of that information confuse you.
Just pay attention to what each part of the payment history says. If you disagree (and you can prove that the information is inaccurate), then you need to dispute the report.
Public Records Details
If you have ever filed for bankruptcy, been overdue for child support, or had a tax lien, then the public records section will describe the event.
Charges typically stay on the public record for up to ten years. That's unfortunate since this section can cause the most damage to your reputation.