Compare Types of Health Insurance Plans: HMOs vs. PPOs vs. EPOs
Compare the different types of health insurance plans that are available, including HMOs, PPOs, EPOs, and POS plans and their network coverages and costs.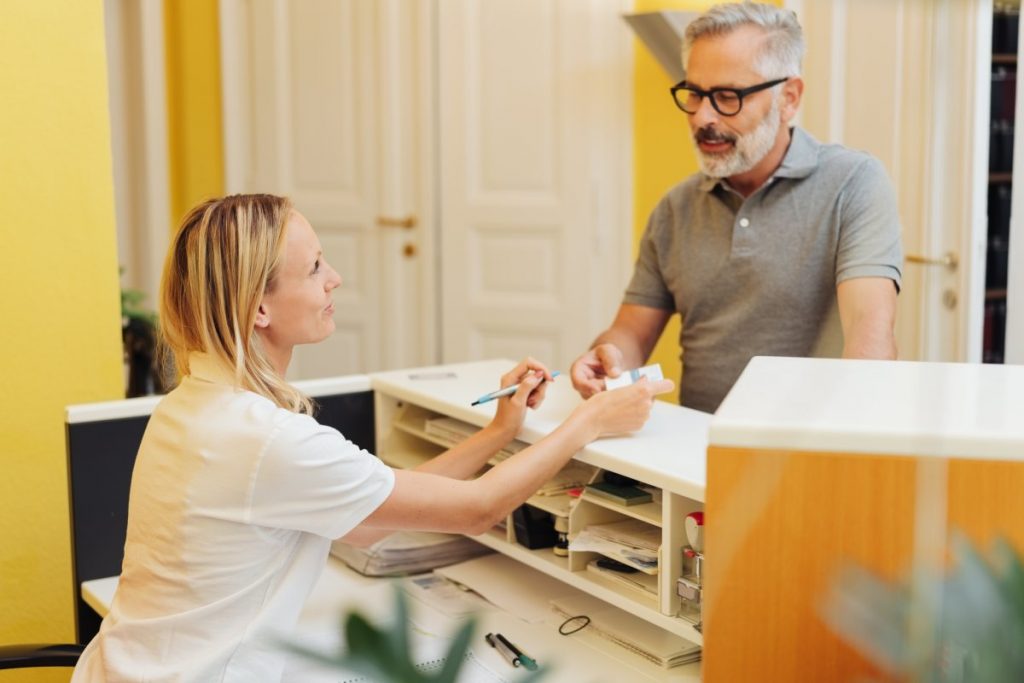 Health insurance provides some financial protection in the event of injury, illness, or accident.
It also covers some of the cost of preventative care. 
With so many types of health plans, choosing the right one for you and your family can be a challenge.
Comparison shopping is crucial to finding the right coverage. But it's also important to understand how different types of plans work.
Health Maintenance Organizations (HMOs)
As you shop health insurance plans, you'll likely come across several HMO insurances. It's a popular type of health insurance plan. 
They involve a network of doctors, hospitals, and other healthcare providers. Since you're staying within a certain network, you're able to get coverage at a lower price. 
When choosing an HMO, you'll select a primary care doctor. This doctor is your initial point-of-contact for all health care needs. And if necessary, your primary doctor may refer you to a specialist for additional care.
Pros
The main advantage of HMO health plans is that they have lower out-of-pocket costs.
This includes lower costs for premiums, prescriptions, and other costs.
Since you're required to work with a primary care doctor, there's also an opportunity to build a relationship with a doctor.
The doctor can also become familiar with your medical history.
Cons
The disadvantage of an HMO is that you must receive care within a certain network.
The plan may not cover services you receive outside the network. 
If you experience a true emergency, though, the plan might cover out-of-network emergency care.
This is on a case-by-case basis.
Some people also dislike the rule of seeing their primary care doctor before seeing a specialist -- a referral is required.
Preferred Provider Organizations (PPO)
You also have the option of PPO insurance, which provides more flexibility and has fewer restrictions. 
Pros
These health insurance plans also include a network of doctors. But you're not required to stay within the network.
You can use an out-of-network doctor, too, although you'll pay higher out-of-pocket costs. 
This flexibility makes PPO plans advantageous.
Another benefit is that you don't have to see your primary care doctor before visiting a specialist.
Cons
Keep in mind:
PPO plans have higher premiums compared to HMOs.
And since you don't have to use a primary care doctor, you might have to coordinate your own care.
Exclusive Provider Organization (EPOs)
EPOs are like HMOs in that you're also required to use doctors, hospitals, and other healthcare providers within a specific network.
Pros
EPO plans are generally cheaper than HMOs. 
One advantage:
You don't need a referral to see a specialist.
Cons
Understand, though, you might have limited provider options. 
Also, the plan doesn't cover services from providers outside of the network. If you want to make an appointment with a specific specialist, and this specialist isn't within the network, you'll pay this cost out-of-pocket. 
The exception is if you need emergency care. In this case, the insurance may cover your costs when treated at an out-of-network emergency care facility.
Point-of-Service (POS) Plan
If you like certain aspects of an HMO and PPO, a POS plan might be right for you. These types of plans offer features characteristic of both HMOs and PPOs.
With this hybrid plan, you can also choose a primary care provider.
Pros
If you need to see a specialist, your primary care doctor can provide a referral within network.
But there's also the freedom to venture outside of this network. 
This is a major plus if you want to see a specific doctor, yet the doctor isn't within the plan's network.
Cons
The downside, though, is that venturing outside the plan's network means you'll pay most of your healthcare costs out-of-pocket.
What Are Key Terms When Shopping for a Health Insurance Plan?
It's not only important to understand the different features of various health insurance plans. It's also important to understand your costs. 
With any health plan, you'll likely have some out-of-pocket expenses depending on the nature of treatment.
You might contribute some of your own cash toward doctor appointments, outpatient care, labs, and other services.
Key costs you'll pay with health insurance:
1. Monthly premium
Your monthly premium is the amount you pay each month for health insurance. 
Different factors determine your premium. These factors include the amount of your deductible, co-pay, and coinsurance.
Typically, the more you're willing to pay out-of-pocket for healthcare services, the lower your premium. 
The number of individuals covered under your health plan also influences your monthly premium.
Therefore, a policy that covers two people might be less than a policy that covers four people.
2. Deductible
Despite paying a monthly premium, you're still responsible to pay a certain amount of your healthcare costs out-of-pocket before your insurance picks up the tab.
The only exception is for preventative care.
The annual deductible is what you pay before your plan covers certain services for that year.
Deductibles vary, with some plans having deductibles as low $1,000. Other plans might have deductibles as high as $3,500, $5,000, or $10,000+.
Choosing a higher deductible can lower your monthly premium. But you should only choose a higher amount if you can afford to pay some services out-of-pocket.
3. Coinsurance
After meeting your annual deductible, most insurance plans also include coinsurance. This is what you'll pay for care out-of-pocket after you've met your deductible. You'll then share the cost with your insurer. 
Typical coinsurance under a health plan might be 20 percent or 30 percent.
For example, if you owe 20 percent coinsurance on a procedure that cost $1,000, you'll pay $200 out-of-pocket.  Your insurance company pays the remaining balance.
4. Co-pay
Your co-pay is the flat fee you'll pay for certain types of care, typically doctor appointments.
Co-pays can vary depending on whether you see a primary care doctor or a specialist. This payment is due at the time of services.
You might have a $25 co-pay for your primary care doctor, and a $50 co-pay for your specialist.
High Deductible Health Plans (HDHP) and Health Savings Accounts (HSAs)
Health insurance plans and healthcare costs are expensive.
But, you can reduce your cost by enrolling in a high deductible health plan, and then combining this plan with a health savings account.
High deductible health plans have a higher deductible compared to most insurance plans.
The upside is that you'll pay a lower monthly premium.
The downside, though, is that you'll pay more out-of-pocket for your healthcare costs.
Since you'll pay out-of-pocket for a lot of your medical expenses, you're typically charged a lower rate for services. This rate is negotiated between your insurance company and the healthcare provider. 
The good news, though:
Even with a high deductible health insurance plan, certain expenses are covered 100%. These include physicals, vaccinations, mammograms, and colonoscopies.
There's also an option to combine your high deductible health plan with a health savings plan. With this type of savings account, you'll set pre-tax money aside, which you can use to pay for qualified medical expenses. These expenses include your deductible and coinsurance. 
You can decide how much to save in this account.
However, you can only set up an HSA if you're enrolled in a high deductible health plan. You can purchase these plans on your own or through your employer's group health plan.
Final Word
Understanding your out-of-pocket costs is crucial when choosing the right type of health plan.
When shopping for any plan, consider your health care needs.
If you're relatively healthy, young, or don't see a doctor often, a health plan with a higher deductible might work for you. 
Since deductibles don't apply to preventative services, you can see your doctor for routine care without spending a lot of money out-of-pocket.
But although a high deductible plan can save you money, these plans make sense when you have money in savings to pay for services on your own. If not, it might be better to choose a plan with a lower deductible, especially if you see a doctor frequently.
If you're currently working with a primary care doctor or a specialist, ensure that these doctors are within a plan's network before signing up.
If not, you would have to switch providers or pay out-of-network costs each time you see certain providers.