How to Buy Homeowners Insurance Before Closing on a New Home
See the steps to buy homeowners insurance, which is often needed before the closing process can complete because mortgage lenders require it.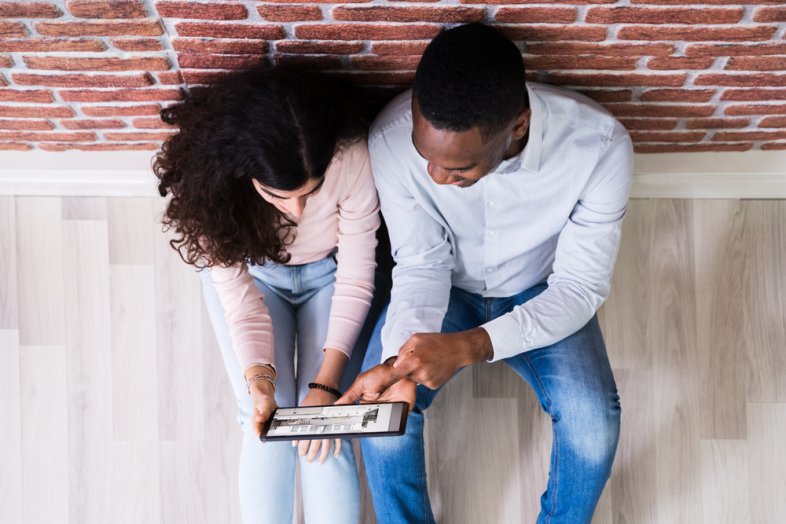 The home buying process can be exciting and stressful at the same time.
Getting pre-approved for a mortgage starts the journey. But a lot of things must take place between the pre-approval and the closing process. 
You'll likely have a home inspection and your lender will order a home appraisal. Additionally, you'll have to get homeowners insurance, also called hazard insurance. 
But it isn't enough to buy a homeowners insurance policy. You must also understand what it is, and what you're getting in return.
What Is a Homeowners Insurance Policy?
Aside from the actual mortgage, homeownership has many expenses.
You're not only repaying the principal and interest to your mortgage lender. You're also responsible for real estate taxes, any mortgage insurance premiums, and homeowner's insurance.
Homeowners insurance is a type of property insurance that covers losses or damages to a home.
But even though homeowners insurance is a common homeownership expense, it isn't required by law. 
So if you're buying a property outright with cash, you can skip homeowners insurance. This isn't recommended, though, since you would have to pay any damages or losses to the property out-of-pocket.
But although not required by law, your mortgage lender will require that you have a policy before getting your loan. Insurance not only protects you, but also their investment.
What Does Homeowners Insurance Cover?
A basic homeowners insurance policy covers damages or losses that occur due to hail, lightning, fire, wind storms, and vandalism. 
Most policies include the following parts:
Dwelling coverage
This part of the policy covers the estimated cost to rebuild or repair your property due to damage caused by a covered peril, such as fire or vandalism.
Structural coverage
If you have a detached structure on your property, such as a fence or shed, a basic homeowners insurance policy may cover the cost to repair or rebuild after loss or damage.
Personal property coverage
Not only does a policy cover the cost to repair or rebuild your property, but it also includes personal property coverage.
This part of the policy pays the cost to replace personal items such as furniture, clothes, and electronics.
Loss of coverage use
Depending on the extent of home damage, you might have to move out while the property's being rebuilt or repaired.
This part of the policy pays your additional living expenses.
Personal liability coverage
This offers protection if you or a member of your household causes property damage or bodily injury to another.
Riders
Keep in mind:
You're allowed to have riders on a homeowners insurance policy.
This includes broader coverage for personal property, such as coverage to replace expensive items like jewelry or artwork.
Additional coverage will increase your monthly premium.
A basic homeowners insurance policy does not cover damage caused by floods and earthquakes.
Depending on the location of the property, you might need to get flood insurance or earthquake insurance. Your lender may require one (or both) policies before closing.
Deductibles
Be mindful, too, that homeowners insurance has deductibles.
This is the amount you're responsible for paying out-of-pocket before your insurance pays a covered loss. 
Deductibles can start as low as $250 to $500 for certain claims.
In the case of wind or hail damage, most deductibles are a percentage of your home's insured value.
When Should I Buy Homeowners Insurance?
Once you're pre-approved for a mortgage loan, your loan officer will provide a checklist of items that must be completed before closing.
Some items are the responsibility of your mortgage lender, but others are your responsibility.
Acquiring homeowners insurance is one condition that you'll have to meet before closing. You're required to get enough insurance to cover 100 percent of the cost to replace or rebuild the home.
Getting a homeowners insurance policy is a relatively quick process. But you shouldn't wait until the last minute to shop policies.
You should get one at least two to three weeks before closing, just in case there's a delay.
Once you've purchased the policy, you'll submit proof of insurance to your mortgage lender. This can be a certificate of insurance issued by your insurer, or a copy of your declaration's page. 
Your mortgage lender will need the proof (at the latest) at least three days before closing. This allows enough time for the company to prepare your Closing Disclosure form. This includes your actual mortgage terms and monthly payment.
How to Buy a Homeowners Insurance Policy?
Here's what you need to know to purchase a homeowners insurance policy:
1. Gather information about the property
When preparing a homeowners insurance quote, the agent will need specific information about the property. This helps them calculate your insurance needs.
Some information you won't have, such as the estimated cost to repair or rebuild the property. The agent will have information on average construction costs in your area to help determine this figure. 
Information you'll provide includes:
the year the home was built
square footage of the property
upgrades or amenities (granite countertops, swimming pool, etc.)
type of dwelling
security features
any previous homeowner's insurance claims (that you've made)
You'll also need to calculate the value of your personal belongings. If you have expensive items not covered under a basic policy, such as fine art or jewelry, you might need to purchase extra coverage.
If your mortgage lender requires earthquake insurance or flood insurance, ask the insurer to provide a separate quote for this coverage.
2. Get multiple quotes
The cost of homeowners insurance can vary from insurer to insurer. So it's important to shop around and get multiple quotes from different insurance companies. 
Remember, monthly premiums for homeowners insurance are usually paid with your mortgage payment.
Shopping around and finding a cheaper quote can reduce your monthly payment. Ideally, you should get a quote from at least three insurers.
3. Submit proof of insurance to your lender
Once you've reviewed your quotes and chosen an insurance company, you'll sign the insurance forms and get a copy of your policy.
The next step is to submit proof of insurance to your mortgage lender.
4. Pay your first year of premiums upfront
A unique feature of homeowners insurance is that some mortgage lenders require homebuyers to pay their first year of insurance premiums upfront.
This expense is often included with the closing costs. These are lender and third-party fees paid by the borrower.
Tips for Buying Homeowners Insurance
Here are a few tips to help you save and get the most out of your homeowners insurance policy:
Get recommendations
Your mortgage lender or real estate agent may recommend an insurance company.
You can use their recommendation, or buy homeowner's insurance from a different company.
Bundle and save
If you have other policies, such as auto insurance, health insurance, or life insurance, see if your current insurance providers also offer homeowners insurance.
If so, you might be eligible for a discount.
Choose an affordable deductible
Your deductible, which is the amount you're required to pay out-of-pocket, impacts the cost of your monthly premium.
A low-deductible policy will cost more than a high-deductible policy.
But although higher deductibles are cheaper, it's important that you have enough money saved to pay this deductible, in the event that you file a claim.
Periodically review your coverage
Keep in mind that home renovations and improvements can affect the amount of coverage you need.
Contact your agent if you make any big changes to your property.
This can include a room addition, a kitchen renovation, building a detached structure, or installing a pool.
Take pictures of your personal belongings
It's also smart to take photos of your personal belongings for insurance purposes, in the event of a loss.
This includes photos of furniture, electronics, jewelry, etc.
Final Word
Although homeowners insurance isn't required by law, it's something that your mortgage lender will likely require. But it isn't enough to buy a policy, you need a policy that's adequate for your needs.
A basic policy covers damage or loss from fire, wind, and other perils.
Remember:
You'll need extra coverage if you're moving into a flood zone or an earthquake-prone area, though. 
You'll need to have a policy in place before closing. So start shopping at least three weeks before. Forward a copy of your policy or other proof of insurance to your mortgage lender as soon as possible.