Health Insurance: How to Know if You're Covered
It can be hard to know what medical care insurance will cover. Here's a guide to help you understand your insurance policy so you can know where you stand.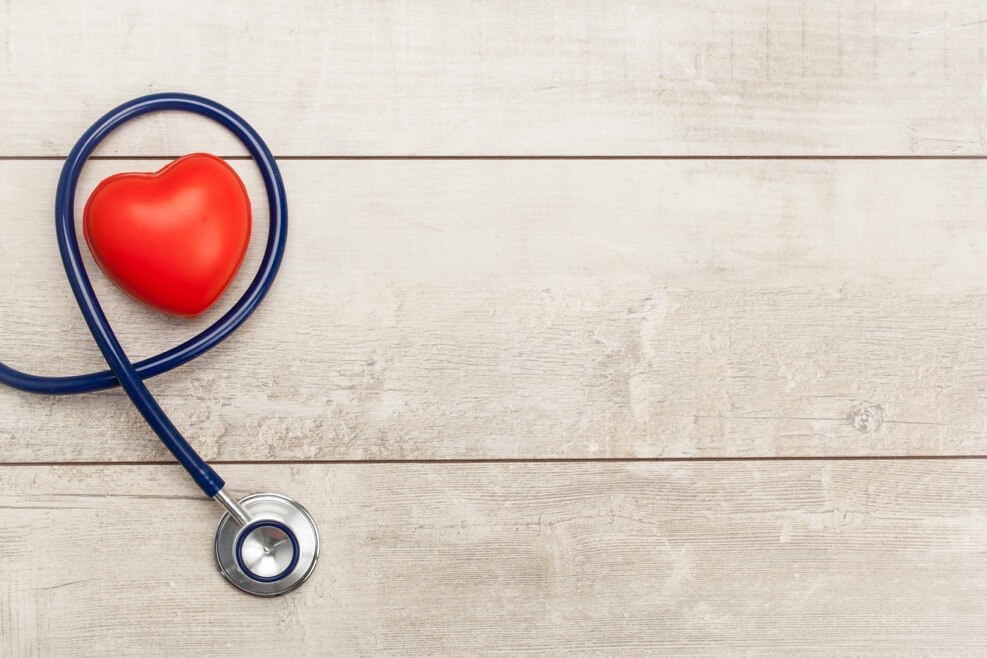 Update: Due to federal law, testing for COVID-19 is free. However, treatment for the novel coronavirus may come at steep costs for the uninsured and underinsured. Coverage varies based on the type of health insurance and the states where such health plans are regulated. The best way to find out if you're covered for COVID-19 treatment is to call and ask your health insurance company.
Getting a health insurance policy is hard enough.
Finding the right plan is even harder.
You have to sort through HMOs, PPOs, and a lot of other confusing acronyms. It means understanding different deductibles and how much coverage you need.
The hard work should be over once you determine the coverage you need and choose a plan that works for you. But you need to know the exact details included in your policy to do this.
Every plan is different.
Narrowing down to a range of coverage amounts is a great first step. But then you'll need to drill down deeper. That's a big first step in getting this whole adulting thing down successfully.
Not sure where to start in knowing how to confirm you're covered for specific services, illnesses, and doctors visits?
We'll tell you where to look and what questions to ask for details on your plan. Taking this step enables you to make sure your insurance lines up with your specific health needs.
Your Health Insurance Plan Must Provide These Services
All health insurance plans must provide 10 basic benefits.
Known as "essential health benefits," everyone with insurance should have these. The Affordable Care Act (ACA) requires this coverage by law.
These benefits include:
Ambulatory patient services: This is care you receive without staying in a hospital or outpatient care. Think things like doctor office visits, clinics, and same-day surgery centers.
Emergency services: You utilize emergency services when you take a trip to the ER. This could include a ride in an ambulance. You're not penalized if you end up going out-of-network for this kind of care.
Hospitalization: This covers the care you receive from hospital staff during hospital stays as an in-patient.
Pregnancy, maternity, and newborn care: This covers the care women need while pregnant, during the birth, and post-delivery. The benefit provides birth control coverage and breastfeeding coverage, too.
Services for mental health and addiction: This benefit includes counseling and psychotherapy. It also covers diagnosis and treatment of mental health conditions and substance abuse disorders.
Prescription drugs: All plans must cover at least one medication in each defined category. Not all prescription drugs are included here.
Rehabilitative and habilitative services: These are services like physical therapy that help you recover skills (either mental or physical) that you lost due to injury. Habilitative services refer to care that helps develop skills, like speech therapy.
Laboratory services: Think things like tests and bloodwork.
Preventive and wellness services and chronic disease management: You can look at what the ACA includes as preventative care here. The services break down into three categories: all adults, women, and children.
Pediatric services: Infants and children can receive recommended vaccinations. Insurance must cover oral and vision for children, too.
Note:
Dental and vision for adults is not considered an essential health benefit. While your plan may include this, it's not required like it is for children.
Specific services can vary depending on where you live. But this list gives you a baseline of coverage. As of 2015, all public and private plans should provide these benefits.
How to Find Information on Your Policy
The easiest way to get information on your policy is to access your summary of benefits and coverage. All plans on federal and state marketplaces include this report. Insurance companies and employer-sponsored insurance plans must provide you with this info, too.
Every plan page includes a copy. They are easy to read and navigate. The summary lists out questions and answers. Then it explains why this information matters.
The summary includes information like:
The coverage period
Who the coverage is for (individual, individual and spouse, family, etc)
Common medical events and how much each will cost you
What happens if you need tests, schedule surgery, or visit a hospital
The summary breaks down exactly what services your plan covers. It also explains what it does not, and even provides sample scenarios with example costs.
Here's a sample of what each document looks like and the type of info it includes.
You can use the Healthcare.gov site to pull up your summary of benefits and coverage. It's right on the site if you bought your plan through a government marketplace. The site includes a search engine you can use to look up plans from private companies, too.
If you have an insurance policy from another source, contact the insurance company to ask for a copy. Or ask your HR department for help finding health insurance policy information.
Remember:
Health insurance language is confusing for everyone.
Don't get frustrated and give up! Use Healthcare.gov's glossary to look up terms you don't understand.
And if you need more help, call your insurance policy provider. Don't reach out to your doctor with coverage questions. It's unlikely that they will know the exact details of your specific plan. Your provider can give you more information and answer the questions you have.
What to Do If You're Not Covered
In a perfect world, you always know if insurance covers you before you need medical care. But that's not how real life works out many times.
It's one thing to do your research and request your summary of benefits and coverage before there's a problem.
What are your options if you need medical care in the moment?
But you may not have time to do research when you need answers. 
If you need to see a new doctor or schedule services not covered by insurance, you do have a few options.
Can the doctor find alternatives?
If you need a medication or procedure that's not covered, talk to your doctor.
What are the alternatives?
Can they prescribe a drug that your insurance does cover?
Are there other options to treat your condition?
You can also ask your doctor to contact your insurance company.
Doctors can request exceptions for their patients. They need to show your provider why you need specific medication, treatment, or care.
While not ideal, you can pay for the medication your doctor prescribed yourself. (Or the visit to the specialist's office.) This makes sense when the cost of the prescription is not much higher than the cost of your co-pays.
Appeal to insurance company
And in extreme situations, you can appeal.
This means you appeal to your insurance company to cover the care you need. The company and outside doctors will review your case. Sometimes, the state insurance department gets involved.
Needless to say, the process can take months to sort out.
You should prepare your case and be ready to make a strong argument. That includes gathering evidence to show why you should get the coverage you asked for.
How to Deal with Surprise Charges
Everyone makes mistakes. Maybe you thought your insurance covered specific care. Or you didn't realize an office visit included fees for specialized service on top of co-pays.
Finding surprise charges on your next medical bill is no fun, no matter how they got there. Take these steps if your insurance doesn't cover you:
Don't rely on your doctor's office.
It makes sense to call your doctor when you get a medical bill.
But don't rely on the office staff to work with the insurance company for you. Reach out on your own to ask about the charge and your options.
Check for mistakes. 
Some surprise costs are the result of someone's innocent mistake. Typos and coding errors can generate charges on your bill that don't belong.
Call your insurance company and ask about the bill. Don't be rude or aggressive. The company can help you, so remain friendly and polite.
If there was an error, they should fix it over the phone. You may need to provide copies of your medical records from your doctor if the situation is more complex.
Negotiate.
Yes, you received a bill.
You don't automatically have to pay it, and shouldn't if you don't agree with the charge. Call your insurance company and prepare to negotiate.
Arm yourself with information ahead of time by going to sites like Healthcare Bluebook. This lists out fair rates for services and procedures. You can compare your bill against an average charge.
Then, ask for an explanation of your coverage and benefits. The insurance company should give you a reason why the service wasn't covered.
With hospital bills, you can negotiate with the hospital directly. Call their billing department and ask if they can provide a discount. Or suggest your own. Offer to pay a percentage of the bill immediately if they'll forgive the rest.
Appeal. 
Again, you may need to submit an appeal if you believe your care should be covered.
Medical billing disputes get complicated fast.
Consider calling in an expert if you're dealing with serious surprise charges.
Health insurance is confusing. But knowing if you're covered doesn't need to be. You can look up your summary of benefits and coverage to get the information you need. For additional help and support, reach out to your insurance company directly.
If All Else Fails, Ask for Help
The best thing to do if you're not sure?
Ask.
Insurance providers and HR departments can give answers. Online resources like Healthcare.gov and articles like this are here to help you too.